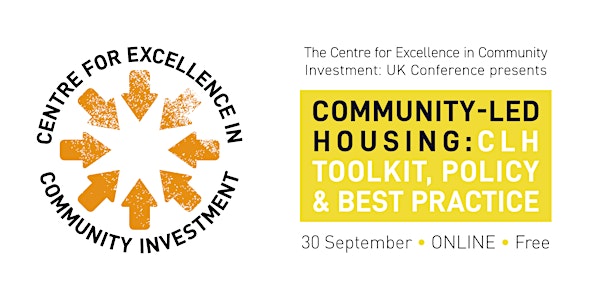 Community-led housing: CLH toolkit, policy & best practice
This session will give an introduction to the toolkit, discuss the current policy landscape and share examples of CLH.
About this event
Community-led housing (CLH) involves local people playing a leading and lasting role in solving housing problems, creating genuinely affordable homes and strong communities. This may involve building new homes, returning empty homes to use or managing existing homes – with communities playing a pivotal role in every stage of the development process. With innovative solutions needed to address the UK's housing crisis and a renewed focus on community resilience, local authorities and housing associations can play an important role in supporting and enabling community-led housing.
With generous funding from the Nationwide Foundation, Land Aid and Ecology Building Society, and with support from Social Regeneration Consultants, Self Help Housing, Anthony Collins Solicitors, Community Led Homes and the National Community Land Trust Network – HACT have produced and published an online Community Led Housing Toolkit to help housing professionals scale up the supply of community-led homes. Bringing together in one place a comprehensive suite of resources and advice required to develop and deliver community-led housing schemes.
This session will provide an opportunity to hear from three of the toolkit's authors, Pete Duncan (Social Regeneration Consultants), Jon Fitzmaurice (Self Help Housing) and David Alcock (Anthony Collins), alongside Tom Chance (Co-CEO of the National Community Land Trust Network) who will provide an introduction to the toolkit, discuss the current legislative and policy landscape for community led housing, and share some examples of good practice from this growing movement. There will also be time to take some of the questions you might have about supporting this approach.