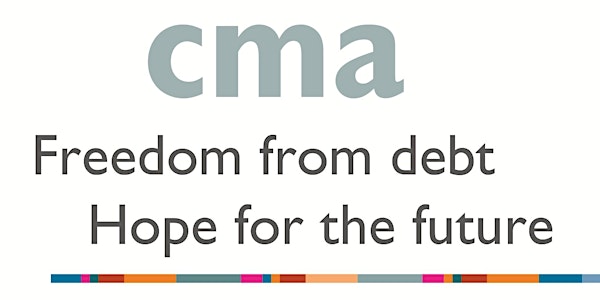 Community Money Advice - Free Webinar for Churches & Community Projects
A free webinar to explain how your church, foodbank or community project can respond to the debt crisis affecting your community
About this event
We are holding a free webinar to explain how your church, foodbank or community project can respond to the debt crisis affecting families in your community.
The meeting will be held on Zoom. You will be sent a meeting invite 24 hours before the event.
Before the pandemic, personal debt in the UK reached record levels with the average household in 2019 owing £15,385 to credit card firms, banks and other lenders (excluding mortgages).
Set against this, the pandemic and the increased cost of living is having a devastating and disproportionate impact on the lowest income households. People in the UK owed £1,745.7 billion at the end of August 2021 .This is up by £64.1 billion, an extra £1,212 per UK adult over the year. Between July and September 2021 insolvencies in England and Wales increased by 32.9% compared to the same period in 2020.
The situation facing families and households is deeply concerning and we believe churches and community organisations will need to play a vital role in helping people in crisis over the next few years. We can help you be a lifeline to those in crisis.
Community Money Advice provides a low-cost opportunity to provide free, confidential face-to-face debt support to local people. Our network consists of 180 church-led debt advice centres, many are collocated alongside other social action project such as foodbanks.
Please join us as we help people find freedom from debt and hope for the future.