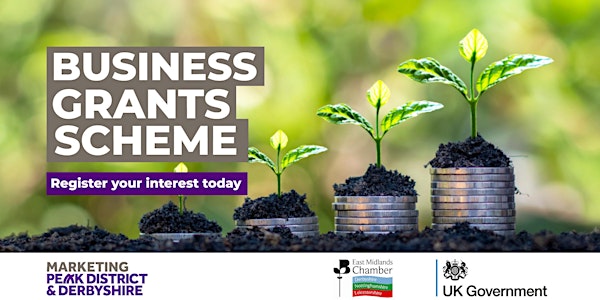 Community Renewal Fund Business Grants - registration of interest
Community Renewal Fund Business Grants - register your interest
About this event
Please register your interest here to find out more about our UK Community Renewal Fund Business Grants, funded by the UK Government through the East Midlands Accelerator project.
Flexible grant funding of up to £8,000 (at an 80% intervention rate) is available to help businesses in the High Peak and Derbyshire Dales invest in green solutions and digital technology, as well as providing access to wage subsidies.
Businesses can access support to reduce their carbon footprint (such as funding for the installation of electric vehicle charging points); receive help on how to improve their online presence (such as the implementation of an online booking system); and secure one-to-one mentoring to encourage business growth.
To be eligible for this grant funding, your business MUST be:
• part of the visitor economy• based in the local authority areas of High Peak Borough Council and Derbyshire Dales District Council