Description
Presenting Dawn Evans
Fireside Chat
Our speaker has trained over 40,000 people in a variety of qualifications, is an award winner, a role model for the Welsh Government, Mentor and an Inspiration for Startups.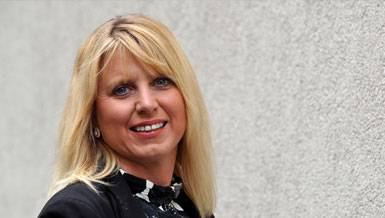 Since forming Ajuda Ltd in 2009, Dawn and her team have trained over 40,000 students in a variety of qualifications such as First Aid, Health & Safety, Food Hygiene, Fire Safety, Manual Handling – to name a few. Dawn herself is an immensely passionate first aid tutor; she established Ajuda after a traumatic incident where her daughter choked.
Ajuda is a community-focused company; In March 2014 Dawn won a Welsh business award for community contribution and youth development on behalf of her work with Ajuda and the Community to Work partnership. In March 2015, Dawn was announced as one of the most inspirational people in Wales after being awarded the Educator award at the Inspire Wales Awards. Dawn was invited to St James Palace where she had the opportunity to talk to HRH Prince Phillip about the extensive First Aid training that she and Ajuda have carried out. In September 2016, she was named Female Entrepreneur of the Year at the South Wales Business Awards.
Dawn has designed many training programmes over the past 7 years and her First Aid Trainer course has been attended by organisations across the UK. In addition to her role as MD of Ajuda, Dawn is a Role Model for the Welsh Government Big Ideas Programme. This involves delivering presentations on Entrepreneurship. Dawn is also a business mentor for The Prince's Trust, a role she has found very rewarding as she mentors young individuals who are about to start their journeys into entrepreneurship.
Ajuda have been working in partnership with the British Heart Foundation since 2014 when Dawn set up Heartstart Cardiff. This is a scheme where her trainers work on a voluntary basis providing free First Aid training to local school children. The British Heart Foundation nominated Dawn for a Heart Hero Award in 2015 for her fundraising and contribution to the BHF. She was announced as the winner of this award last year.
Startup Grind Cardiff City and South Wales. Quality events for Entrepreneurs by Entrepreneurs. We are present in over 110 Countries in over 350 Cities, with over 1 Million Entrepreneurs as members, the largest in the world. We are sponsored by Google for Entrepreneurs. We host monthly meetups to Educate, Inspire and Connect Entrepreneurs. Help others first is one of our core values. Our events always have a nominal fee as our delegates receive such great value, introductions, exposure and many opportunities.