Sales Have Ended
Registrations are closed
We'll have another meetup soon! Register to the waitlist so we can tell you about the next meetup earlier. And join The Community Punks Discord server to keep in touch: http://join.communities.show
Sales Have Ended
Registrations are closed
We'll have another meetup soon! Register to the waitlist so we can tell you about the next meetup earlier. And join The Community Punks Discord server to keep in touch: http://join.communities.show
Community x Gamedev - a meetup by The Communities Show and Estoty
About this event
Join our Discord to meet other community and gamedev people.
Topics for Community x Gamedev meetup:
Update:
Somehow Lera and I are in a festive mood and you're probably too. So we're thinking to have just a chill cozy almost family-like gathering with pizza and some fireside chats instead of the unconference.
So if this is your first time coming to the meetup - you'll probably get new industry friends or good connections. Lera and I will run around and make sure everyone knows somebody to talk to in English, Lithuanian, Russian or Polish.
Are you coming?
Now try to pass this test that Lera and I designed and to NOT end up as a kommunist.
Agenda:
18:30 - pizza 🍕 and soft drinks
19:30 - chill talks and discussions
20:30 - networking
22:00 - doors close
You can be late for pizza but please don't be late for talks
Why come:
Eat pizza 🍕
Talk to people, learn from each other
See Estoty office
Language:
English, unless everyone speaks Lithuanian
It is fine if your English is not perfect, mine is not perfect too
Who we are:
Main sponsor:
Supported by:
Who can come:
Game developers
Students of social studies or game development
Online community leaders
Whoever wants to learn more about how online communities work
IMPORTANT:
Only 30 people + the waiting list
Galimybių pasas (vaxx pass) is required. We will check by the doors
If you cannot come, you'll just return your ticket and we'll get someone from the waitlist instead
All questions, info, sponsorship - email olle@communities.show or join our Discord.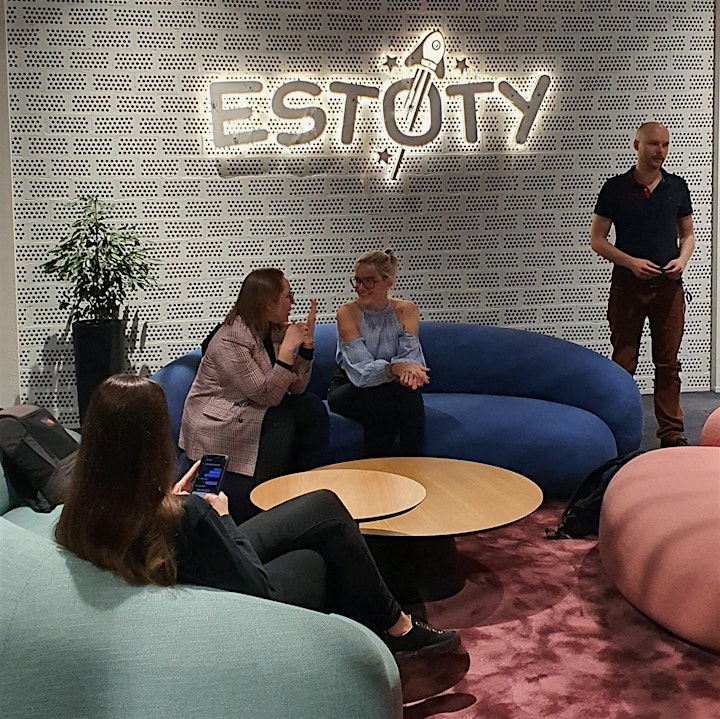 Organiser of Community x Gamedev