Cómo cumplir con políticas de Open Science: Servicios y herramientas de apoyo para investigadores. Workshop OpenAIRE (España)-FOSTER plus

Tuesday, 24 October 2017 from 08:30 to 17:30 (CEST)
Event Details
Dirigido a:​ Investigadores, profesores, coordinadores de proyectos y personal de apoyo a la gestión de la investigación


Programa
8:30-9 h.  Registro 

9 - 9:15 h. Presentación del workshop

9:15 - 10:45 h.  Qué hacer y  cómo cumplir con políticas de  open science: los casos de España y el H2020 de Europa 
Políticas de acceso abierto y datos de investigación en H2020 y a nivel estatal y cómo cumplir con sus requisitos – Pilar Rico, FECYT
Nuevas estrategias y políticas europeas relacionadas con la open science – Remedios Melero, FOSTER-CSIC
 
10:45 - 11:15 H. Pausa café

11:15-12:30 h. Algunos servicios a los investigadores para cumplir con los requisitos del H2020
OpenAIRE - infraestructura, Zenodo y servicios – Eva Montenegro, FECYT

EUDAT - catálogo de servicios - Joao Castro, Universidade do Porto


ELIXIR-FAIRsharing -  Remedios Melero, FOSTER-CSIC
 
12.30-13.30 h. Trabajo en grupo: necesidades de los autores y cómo facilitar apoyo
Introducción de Carlos Hernández García, USAL

13:30-14 h .  Puesta en común  y conclusiones del trabajo en grupo


14-15 h Comida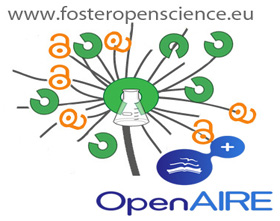 15-18 h  Talleres.  "Manos  a la tecla" (aplicación con detalles de los servicios descritos en la mañana:  OpenAIRE , EUDAT, FAIRsharing

When & Where

Colegio Arzobispo Fonseca. Universidad de Salamanca
Calle Fonseca, 4. 37002 Salamanca
37002 Salamanca
Spain


Tuesday, 24 October 2017 from 08:30 to 17:30 (CEST)
Add to my calendar
Organiser
OpenAire- Nodo España y FOSTER Plus
OpenAIRE in 100 seconds from OpenAIRE on Vimeo.
Nodo Español (Fecyt)
FOSTER Plus (Fostering the practical implementation of Open Science in Horizon 2020 and beyond) is a 2-year, EU-funded project, carried out by 11 partners across 6 countries. The primary aim is to contribute to a real and lasting shift in the behaviour of European researchers to ensure that Open Science (OS) becomes the norm.
Cómo cumplir con políticas de Open Science: Servicios y herramientas de apoyo para investigadores. Workshop OpenAIRE (España)-FOSTER plus