Description
An introductory workshop for counsellors, psychotherapists and psychologists.
Compassion focused therapy (CFT) is a cutting edge form of psychotherapy initially developed for people with severe and enduring mental health problems; particularly those with high levels of shame and self-criticism. It is currently being used as an innovative treatment for all the major mental health difficulties, as well as in school and organisational settings.
Integrating techniques from cognitive behavioral therapy with concepts from evolutionary theory, neuroscience, and mindfulness, CFT has the potential to make a valuable contribution to the work of any counsellor, psychotherapist or psychologist.
During this one day course, you'll explore the rapidly developing evidence base for CFT, and learn how this pioneering form of therapy can offer an effective solution to many of the mental problems we face today. The day mixes presentations with practical exercises, and is taught by Dr Chris Irons, a certified clinical psychologist and compassion focused therapist.
It is an introductory workshop, and no previous knowledge of CFT is required.

Content
The key skills and approaches used in CFT, including compassion based imagery, the development of a compassionate self, and how compassion may be 'put to work' to engage with distress and suffering.
The science and theory behind CFT; how disciplines such as neuroscience, evolutionary psychology and mindfulness have informed the development of CFT
The three major emotion systems and why developing positive feelings associated with contentment, safeness and soothing can play a major role in managing distress and promoting wellbeing
The attachment system; it's link to the experience of vulnerability, and how evolutionary concepts can be used to help us understand psychopathology and psychotherapy processes
The course will contribute six hours of Continuing Professional Development.
To get reading recommendations and video content for the workshop emailed to your inbox, please click here.
---
Learning Outcomes
By the end of this workshop, participants will be able to:

Explain how evolutionary concepts can be used to help us understand psychopathology and psychotherapy processes
Distinguish different types of positive emotions (e.g. activating versus soothing emotional experiences)
Describe the importance of the attachment system and its link to the experience of vulnerability
Explain the complexities of threat processing, and our "multiple selves"
Distinguish internal shame from external shame and guilt
Understand different forms and functions that self-criticism can take
Work in the affiliative soothing system by utilising compassion focused imagery and process
Utilise compassion focusing in a variety of common therapeutic interventions.
Course Leader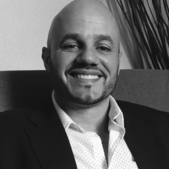 Dr Chris Irons, PhD, is a Clinical Psychologist, and Director at Balanced Minds, an independent psychology practice in London set up to bring compassion focused approaches to individuals and organisations in London and the UK. In his clinical work, he uses Compassion Focused Therapy (CFT; Gilbert, 2009; Gilbert & Irons, 2005) in working with people suffering from a variety of mental health problems, but also in bringing these ideas to the general public. He is an internationally recognised trainer and supervisor of CFT, and the author of a number of CFT books, including: "The Compassionate Mind Workbook", "CFT from the Inside Out" and "CFT for Difficult Emotions".
Chris also works with the Compassionate Mind Foundation, a charitable organisation aiming to: "Promote wellbeing through the scientific understanding and application of compassion".
---
Reviews


Still not sure what to expect? Read more reviews from previous attendees here.
TWU Guarantee

The Weekend University seeks to guarantee an excellent learning experience.
If you are not fully satisfied with the day, you will receive 100% of your money back, and we will cover the cost of your travel to and from the venue.
Who is this for?
Anyone interested in learning about the science and application of this groundbreaking form of therapy. Practical experience and prior education could be helpful, but are not required.
You might be:
A mental health practitioner; psychotherapist, counsellor or coach, attending for continuing professional development

A psychology student seeking to broaden your knowledge in different areas of the subject

A member of the general public seeking to expand your knowledge in psychology.
Timetable
09:30 - 10:00: Registration, Tea & Coffee
10:00 - 12:00: Session 1
12:00 - 13:00: Lunch Break
13:00 - 15:00: Session 2
15:00 - 15:15: Afternoon Tea & Coffee Break
15:15 - 17:00: Session 3


What's included?
CPD Certificate (six hours of continuing professional development)
All course materials