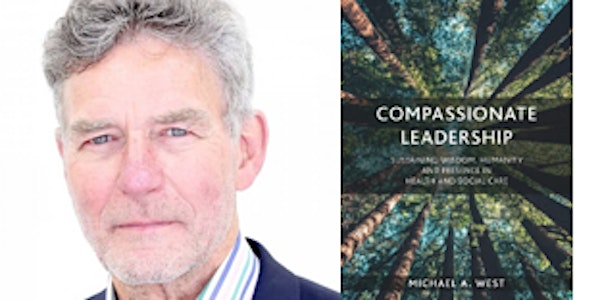 Compassionate Leadership at UHP with Michael West
A UHP audience with Michael West on all things compassionate leadership.
About this event
Michael West will talk for 45 mins about 4 themes: Compassionate leadership, Wellbeing, Team Working and Self Compassion followed 35/40mins Q&As from panel. Audience questions are invited through the chat function.
Please use your NHS Email address when signing up. Within a few days of registering, we will also email you a calendar/diary invite with the MS Teams link.
"Those who work in health and social care give inspiring support for the health, happiness and well-being of all – communities, societies and nations. Yet their workplaces often harm their own health and well-being, affecting care quality, motivation, patient satisfaction and corroding cultures of compassion...It is a call for leaders to nurture compassion within themselves and across health and social care institutions, to support healthier and happier institutions and communities. It challenges leaders at every level to have the courage and authenticity to embody compassion in their leadership now and for the long-term future."