Competitive and Compelling Advantage - the Big DOUBLE Workshop! - April 201...
Description
(Rescheduled, due to the snow!)
Brace yourself! TWO Workshops,
back to back

!
The first, is Competitive Advantage, smashing through the hurdles that are preventing you securing your SINGULAR, BEST Competitive Advantage / USP; (5th April)

The second, is Compelling Advantage, taking your current (or new) Advantage and making it engaging and IRREFUSABLE! (6th April)
You can join us on either or BOTH days, as they are complimentary, sequential, but also powerful on their own.
Why? Because... THIS IS AS GOOD AS IT GETS!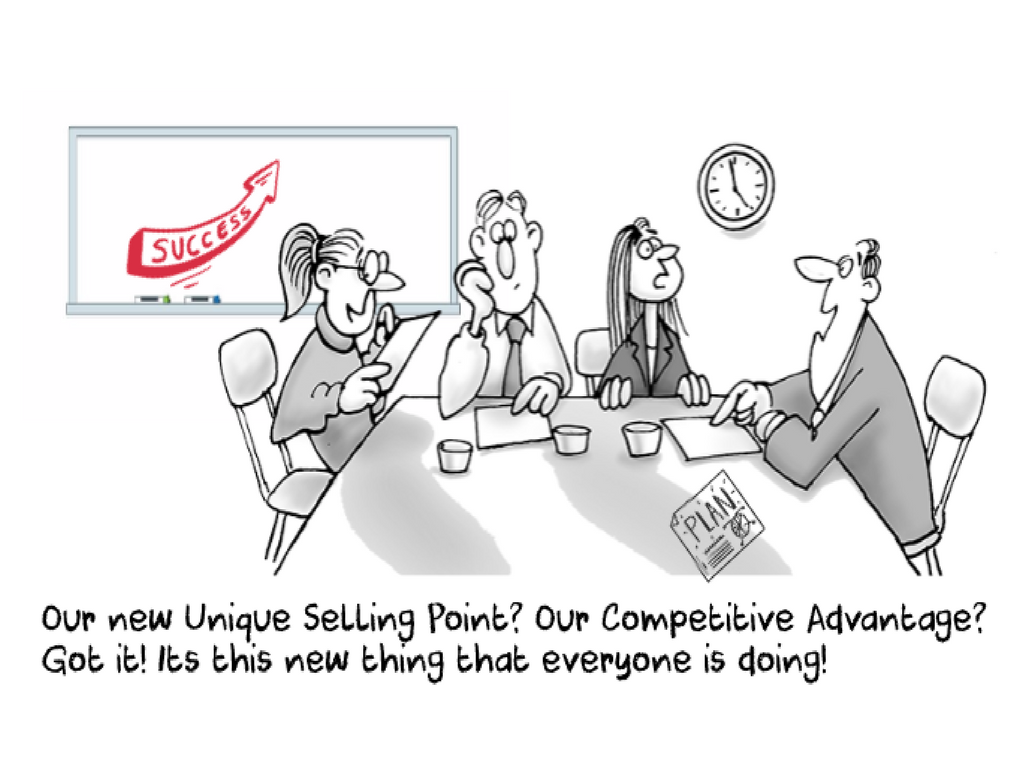 It doesnt have to be like this!
If you are struggling to create or develop a new, real or revitalised Advantage, something to give you a competitive edge in your busy, noisy market and get ahead of the competition - then Competitive Advantage is for you; if you have a USP already defined, or you build one up quickly on the first day, then Compelling Advantage helps you to take that Advantage and make it sizzle in the eyes of your Prospect or Customer.
Take both days, and g
et a great discount

!

These are both powerful, rapid ways to develop your edge; enjoy an intimate and inspiring day or two where you discover the way to competitive success; when you see what is limiting your market, you will be ahead of the competition and stand out.

Authentically, easily, quickly, and importantly, for a long time:
"Drop your price, or do some promotional discount; get 2 Days Advantage;

Add a feature or additional bit of value; get 2 Months Advantage.

Tackle a real, serious, industry problem, and get

TWO YEARS Advantage

." (Eli Goldratt)
Thats what we are offering... a TWO YEAR COMPETITIVE ADVANTAGE FOR YOU.
Guaranteed....!
Remember, your Competitive & Compelling Advantage is never what you think it is!
No more grasping at the latest tech, business model, fad or other new shiny 'thing'; its YOUR Advantage, for YOUR market.... in effect actually CREATING YOUR OWN MARKET for the first time!
See how... book today!
Who is this for?
Directors, Managers, Owners, Executives - concerned about Revenue Generation

Accountants, Advisors & Consultants

Non-Executive Directors

Investors
Who are We?
A dedicated Institute for SME competitiveness and collaboratiion; run by Business people, for Business people; located at Edinburgh Napier University. Helping you find your singular, best, competitive advantage is our competitive advantage. Survive, then Thrive.
---
On the Day:
Some coffees and teas are provided; there is a Cafe and Canteen on campus for lunch (or bring your own; we will work through lunch)
Craiglockhart campus is served by Lothian Buses numbers:

Services 4, 10, 27 and 45 (Service 36 stops within the campus itself) - all just a short ride from Edinburgh City Centre. There is some car parking that can be organised ahead of the event - but must be booked beforehand (note the campus - it is Craiglockhart!)

Ask at Reception for room details upon arrival