Complete Madness The Uk's Number One Tribute To Madness.
About this event
The boys are back!!!!!!! Don't miss the amazing Complete Madness playing live in the 1861 Suite here at Mansfield Town Football Club- Featuring all the favourites... Baggy Trousers, One Step Beyond, It Must Be Love, Driving In My Car.....Fans of Butlins weekenders will no doubt have seen this band's brilliant set! Tickets available here online or from Mansfield Town main ticket office. Also included is SKA/Soul/Motown Disco before and after. Doors open 7:30pm / Band on stage 9:15pm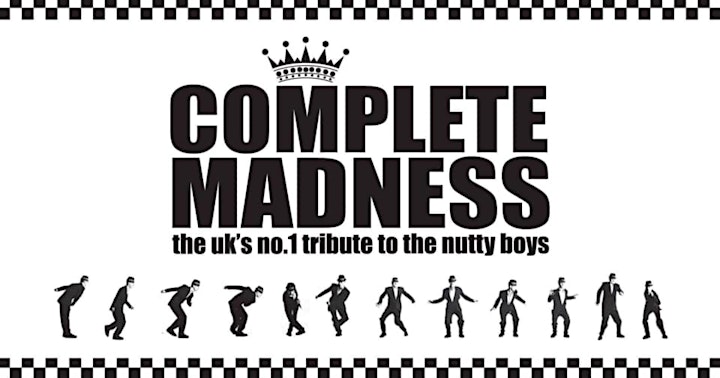 Organiser of Complete Madness Tour 2022 - Uk Number Tribute to Madness.
Mansfield Town Football Club is a EFL Sky Bet League 2 Club.
Off the field Mansfield Town Football Club plays host to some of the finest Tribute nights, Comedy nights, Sportsman diners, Darts nights plus many more areas of great entertainment. 
All the events are run by Mansfield Town Football Club
and will be held in one of our amazing suites.
We aim to be your one stop hub for entertainment in the Mansfield area,
so please come and support us.
Click below on each event to find out more details of each night.