Complex Webs: Exploring connections between universities and the arts and c...
Description
Complex Webs sets out to open a conversation about the ways in which the arts, creative industries and higher education are working now and how they have done so in the past. It will present an opportunity to reflect on and explore:
Geographies of creativity and the conditions in which creativity flourishes

Strategies, actions and attitudes that empower creative thinking, doing and innovation

Practices and Policies: Colliding the historical and the contemporary to inform the future
Presenters include: Layton Reid (Ravensbourne), Sorrel Hershberg (The Sorrell Foundation), Frank Challenger (now retired CEO, Light House Media Centre, Wolverhampton), Kasper de Graaf (Design Manchester), Dr Sara Jones (City University) and others. Chaired by Evelyn Wilson, Director TCCE.
Complex Webs is being curated by TCCE as part of Creative Matters: A New Forum for Creative Futures.

More about
Creative Matters: A New Forum for Creative Futures 15 - 18 September 2016
Creative Matters is a 4 day programme for creatives, institutions and businesses collaborating to anticipate, shape and stimulate future economies. It will be a curated programme of Talks, Workshops, Master classes, Round table discussions and Networking Events taking place in and around Bargehouse, London.
These days are an opportunity to present, exchange knowledge and experience; and to connect and network in and around the following themes:
Collaboration

Think Different

Creative Economics

Inspire, Educate
Contributors
TCCE, Design Manchester, The National Autistic Society, The Service Design Fringe Festival, Ben Tallon, Kim Leigh Pemberton, Elena Corchero with YoSteam, Barbara Chandler, Bridgemakers, Justine Fox, Make Makers, Confessions of a Design Geek. The Subversive Gardener, If By

Confirmed Partners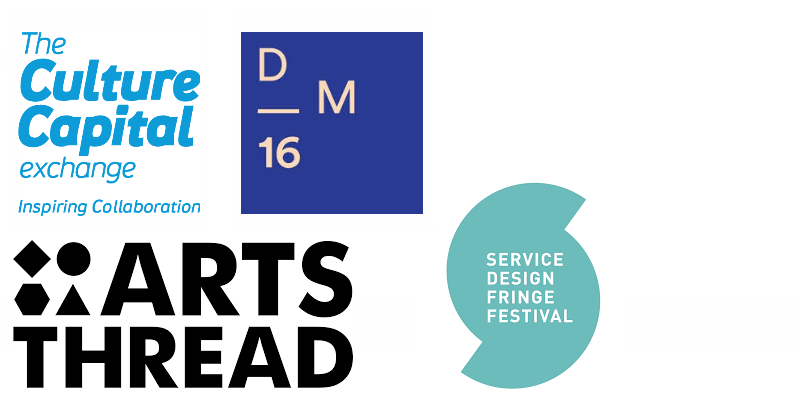 Creative Matters takes place during the London Design Festival as part of the Bankside Design District, Oxo Tower Wharf is owned and operated by Coin Street Community Builders