Description
BMI The Beaumont Hospital is pleased to invite you to a complimentary education event on oral and maxillofacial concerns. The informative session will provide you will 1.5 hours of CPD learning.
Join us on Thursday 28th November at 7:00pm for an educational master class with Consultant Oral & Maxillofacial Surgeon's Mr Ken McAlister and Mr Jeethendra Rao.
Specifically tailored for GP's and relevant to your everyday practice, Mr McAlister and Mr Rao will present on oral lesions and skin cancers.
Thursday 28th November 2019, 19:00 till 21:00 at BMI The Beaumont Hospital, Old Hall Clough, Chorley New Road, Lostock. Bolton, BL6 4LA.
Agenda
19:00

- Arrival, buffet and refreshments

19:30

- 'Oral lesions: benign and when to refer'
(Mr Jeethendra Rao)
20:15 - 'Skin cancers and facial plastic surgery'
(Mr Ken McAlister)
21:00 - Certificates and close

Speakers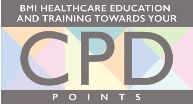 Spaces are limited, so please ensure you book early to guarantee your place at this complimentary event. Certificates will be provided for attendees. We look forward to welcoming you on the day.
If you have any questions or problems registering online please contact your local Primary Care Liaison Manager Julie Horn on 07584 800 490 or email julie.horn@bmihealthcare.co.uk.


Kind regards,

BMI The Beaumont Hospital Marketing Team



* Speakers subject to change.