Description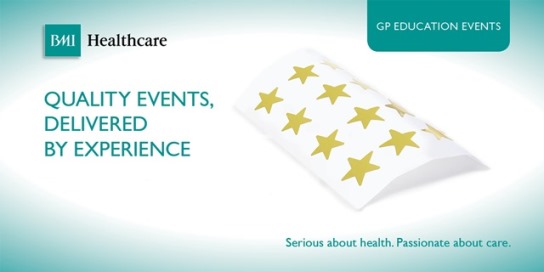 BMI The Beaumont Hospital is pleased to invite you to a COMPLIMENTARY joint injection techniques workshop which will provide the equivalent of 1.5 hours CPD learning.
Thursday 28 September, 7:00pm until 9:00pm at Bolton Whites Hotel, Macron Stadium, Horwich.
The session will comprise of a fork buffet followed by hands-on workshops facilitated by three specialist consultants in orthopaedics, allowing you to practice your joint injection technique on purpose made medical training models.

The three areas of technique are:

Agenda:
7:00pm – Arrival, registration and buffet
7:20pm – Welcome from BMI The Beaumont Hospital
7:30pm – Joint injection technique workshops covering knee, shoulder and hand facilitated by three of our experienced consultant orthopaedic surgeons
9:00pm – Certificates and close

Spaces are limited, so please ensure you book early to guarantee your place at this COMPLIMENTARY event. Certificates will be provided for attendees. We look forward to welcoming you on the day.
If you have any questions or problems registering online please contact your local Account Manager Julie Horn on 07584 800 490 or email julie.horn@bmihealthcare.co.uk.


Kind regards,
BMI The Beaumont Hospital Marketing Team

* Consultants subject to change.
** Find more GP educational events at www.gpdiary.com