Event Information
Location
The Crown Hotel
201 Wolverhampton Street
Floor 1
Dudley
DY1 1ED
United Kingdom
An all-encompassing two day seminar focusing on complex property scenarios, analysing deals, planning, buying at auction and much more.
About this event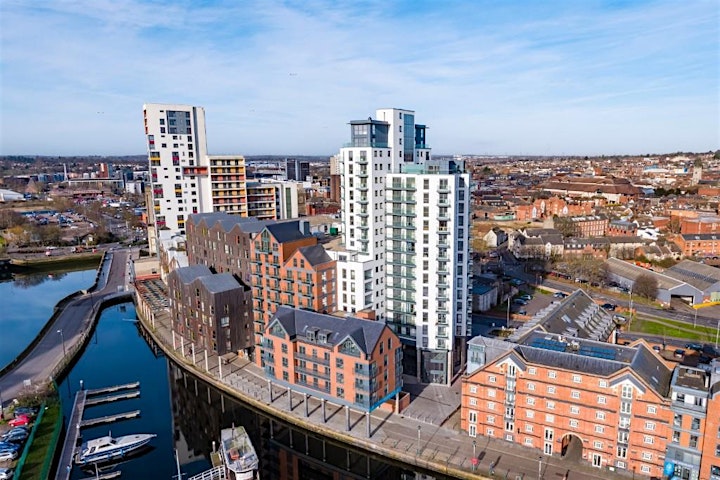 This seminar is ideal for people who are currently investing and developing properties. A two day seminar which looks in depth at different methods and opportunities available to maximise profit. Looking at more complex property scenarios, which professionals to use, managing larger developments, analysing deals, buying property at auction and much more.
John will also look at the many methods and tactics that he has used throughout his successful property career.
• COMMERCIAL TO RESIDENTIAL DEVELOPMENTS
• HOW TO BACK TO BACK A DEAL - ONLY OWNING IT FOR 30 SECONDS!
• DEVELOPING LARGER PROJECTS
• CONVERTING GRADE 2, 2 STAR AND GRADE 1 PROPERTIES
• CONVERTING EXISTING PROPERTY AND CHANGE OF USE
• TACTICS OF HOW TO BE SUCCESSFUL AT TENDERS
• SHOPS AND OTHER COMMERCIAL INVESTMENTS
• PERMITTED DEVELOPMENT AND HOW TO MAKE A SUCCESS OF THEM
• HOW TO FUND BIGGER DEALS
• OBTAINING PLANNING PERMISSION FOR NEW BUILD
• PROMOTING LAND DEVELOPMENT
• AVOIDING THE MANY PIT FALLS IF LARGER INVESTMENTS AND DEVELOPMENTS
• HOW TO HANDLE LARGER CONTRACTORS SUCCESSFULLY
• HOW TO CHOOSE AND DEAL WITH PROFESSIONAL CONSULTANTS INCLUDING ARCHITECTS, BUILDING SURVEYORS AND QUANTITY SURVEYORS
• HOW TO STRUCTURE LARGE DEALS
• BUYING PROPERTY AT AUCTION AND THE PITFALLS TO AVOID
• ANALYSING DEALS
John Howard is one of the most experience property developers and investors in the UK today, with nearly four decades of experience in the industry. John's proficiency stems from the sale and purchase of almost 4,000 houses, apartments and developments within the UK.
With a rental portfolio similar to many investors through his property companies, John's experience is vast; from buying traditional houses, hotels and large scheme developments.
One of the recent acquisitions in John's portfolio is a £26million development funded by Homes England. A unique distinction between John and many large developers is his passion and drive for small deals and developments.
His fervour for advising and helping less experienced property developers and investors has led him to launching the John Howard Joint Venture Fund, where he co-invests with other property developers and offers his own guidance and mentorship.
John is a director and shareholder of numerous estate agencies including Fine and Country Norfolk, property management companies and financial service providers which provides an all-encompassing understanding of the property world. At just 25 years of age, John also became one of the youngest directors of a football league club; when joining Cambridge United FC, where he stayed for 18 years. John and his business partners purchased Auction House, based in 2009, which was grown significantly before selling the shares in 2018.
The knowledge that John has gained throughout his career is now being passed on through his books, property seminars and TV appearances. John co-producers both Property Elevator and Property Graduate on Property TV on Sky.
Please note an overnight stay is not included.
Date and time
Location
The Crown Hotel
201 Wolverhampton Street
Floor 1
Dudley
DY1 1ED
United Kingdom