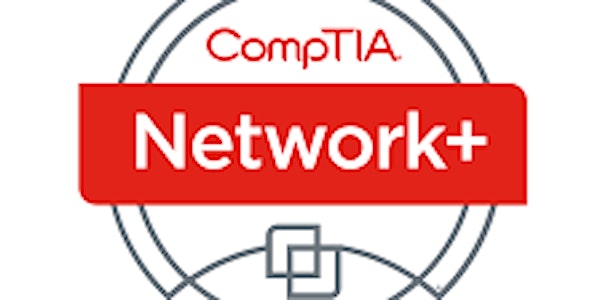 CompTIA Network + Course - ELearning/Online Distance Learning.
Location
IT Professional Training (ITPT)
62 West Harbour Road
Edinburgh
EH5 1PW
United Kingdom
IT Professional Training are offering you the chance to join this free (funded by SAAS) CompTIA Network + e Learning / self paced course.
About this event
*Please note that you must be a resident in Scotland to join this course and use SAAS part-time funding. More information on this below. You will have a year to access the eLearning kit and we shall send you information in relation to completing the SAAS form*
Introduction:
The network field is perhaps one of the fastest growing fields of expertise in the industry, and several certifications are available in the Network field, including the CompTIA Network + certification. Networking is the most integral component of information security today and network knowledge is a requirement to be a proficient information security specialist. CompTIA Network+ prepares networking professionals to earn vendor-neutral certifications in other areas of expertise. A certification by CompTIA, Network+ (N+), helps demonstrate a person's knowledge in TCP/IP, managing a network, network operating systems, and installing and upgrading networks.
Prerequisite:
Requirements: While CompTIA recommends that you take A+ before Network+, they have never made it a requirement, and plenty of people are successful skipping to Network+ certification.
Recommendation: It is recommended for CompTIA Network+ candidates to have the following:
• CompTIA A+ certification or equivalent knowledge, though
• CompTIA A+ certification is not required.
• Have at least 9 to 12 months of work experience in IT Networking
Course Outline:
In this course, you will be introduced to general concepts and methodologies related to network testing;
• Networking Concepts
• Infrastructure
• Network Operations
• Network Security
• Network Troubleshooting & Tools
Please visit the link below for further information on the course:
https://www.itpt.co.uk/course/comptia-network/
Mode of Learning:
ELearning/Online Distance Learning
What we will be providing?
Online integrated course materials
Assisted by Tutor
Moodle Access
Office 365 1TB of space for the course work
SAAS Course Funding:
This course is funded by SAAS part time fee agency which is available to eligible individuals only:
SAAS General funding eligibility requirement:
1. You have to be a resident of Scotland
2. Either employed and earning less than 25k a year or can be unemployed as well
3. Have not used the SAAS funding in this Academic Year.
For more information on this, please visit the following link:
https://www.saas.gov.uk/_forms/funding_guide.pdf
Ticket Description:
This ticket logs your interest to join this course.
To study this course free, ITPT requires all interested students to complete SAAS PTFG application and ITPT course registration form. Please contact us to book your appointment to enrol you in the course.
Note: This course is fully funded by SAAS part-time funding and only eligible students will be able to join this course for free, please see below for the eligibility. If you are not eligible to get the SAAS part-time funding please contact us to discuss other options.
To check your funding eligibility:
Please follow the below link to check your course funding eligibility.
https://www.itpt.co.uk/funding-eligibility/
Course Enrolment:
To make an appointment to enrol in this course, click here to Book Course Registration/Consultancy Appointment. We can send you the forms and information on how to complete them via email.
Contact:
Phone:
Edinburgh Office Number : 0131 552 5558
Glasgow Office Number : 0141 429 2922
Email: info@itpt.co.uk
website: www.itpt.co.uk