Computing at School: Enhancing the STEM Curriculum for a Digital Wales

Friday, July 1, 2011 from 9:00 AM to 3:30 PM (BST)
Event Details

Computing at School: Enhancing the STEM Curriculum for a Digital Wales
Friday 1st July 2011

The aim of this one-day conference, hosted by Computing at School (CAS) in collaboration with Technocamps, is to provide teachers, senior management teams, examination boards, higher education academics and education policymakers with a forum to highlight and discuss the important issues surrounding Computing education within Wales.

It will feature keynote talks from Jeff Cuthbert, the Welsh Government's Deputy Minister for Skills, Microsoft, NHS Wales, e-skills UK and BCS, The Chartered Institute for IT. The day will also provide practical workshop sessions for Computing/ICT teachers, combined with breakout sessions to discuss wider policy and curriculum issues. Following three successful annual CAS conferences in England, we wish to develop a strong community for these teachers within Wales, as well as providing support, resources and future training opportunities.
The
VENUE
Faraday Lecture Theatre, Swansea University, Swansea SA2 8PP
The 
DATE
Friday 1st July 2011 9:00-3:30pm

Teachers: what to 
EXPECT
"Computing: probably the most exciting technology in the world!"
- Looking for inspiration to breathe more life into your lessons?
- Are you frustrated by current opportunities for teaching Computing within ICT?
- Do you struggle to find dynamic resources to engage your pupils?
- Do you wish to enhance your own skills to keep pace with your students who seem to 'know it all already'?
Then join us, for a unique opportunity to connect with practising teachers and educators across Wales about developing computing in our schools. Come and share your ideas and experience! 
Local
ARRANGEMENTS
Local information and how to get to Swansea University and campus map.
What 
DOES IT COST?
The conference is free!
It is expected that your employer will cover travel and/or accommodation expenses especially as we are making no charge for the conference itself.  However, if they are unwilling to do so please contact us as it may be possible to fund a small number of bursaries to attend.
Any
QUESTIONS?
For further information please contact the Technocamps Communictions Manager: Sian Jones (sian.jones@swansea.ac.uk or 01792 606652).


Conference
PROGRAMME
Friday 1st July 2011

09:00
Registration
09:30
Welcome
Dr Tom Crick (CAS/UWIC)

09:45

Delivering a Digital Wales
Gary Stone (Head of Strategy & Operations for Digital Wales, Welsh Government)

10:15
Clare Riley (Group Manager, Education Relations, Microsoft)
10:45
David Davies (Director of NHS Engagement, NHS Wales)

11:15
Break
11:30
Jeff Cuthbert (Deputy Minister for Skills, Welsh Government)
Introduced by Professor Richard B Davies (Vice-Chancellor, Swansea University)

11:45
The Technocamps Project
Professor Faron Moller (Swansea University)

12:00

WORKSHOPS (Part 1)

13:00
Working Lunch and Policy Panel (Dr Tom Crick)
13:45

The Future of Computing/CC4G
Professor Roger Boyle (CAS)

14:15
WORKSHOPS (Part 2)

15:15
Break
15:30
Closing remarks

Workshop TOPICS
The following workshops have been confirmed: 
Computers Unplugged (leader TBC), Magic of Computers (Dr Paul Curzon, QMUL) and Scratch Programming (Aimee Dignam).
Also a special discussion panel on wider science policy, STEM education and curriculum development with Dr Tom Crick.
and so much more!

The BACKGROUND
The strategic importance of the provision of Science, Technology, Engineering and Mathematics (STEM) subjects, as well as their contribution to the Welsh and wider UK economy has been frequently discussed, but there appears to be a fundamental misunderstanding with where Computing and related academic disciplines sit within the STEM portfolio. Computing and technology is pervasive and ubiquitous, providing the platform for future innovation and economic development in the Digital Economy.

Nevertheless, the current incarnation of ICT as currently taught at schools is producing a generation of technology consumers (the so-called Powerpoint Generation) who only have a superficial understanding of applications rather than any deeper comprehension of the technologies. Furthermore, it is disengaging students who mistakenly believe that this is what Computing as an academic discipline (or potential career) is actually about.

While "digital literacy" is important for all, a clear distinction needs to be made between that and the rigorous subject discipline of Computing, analogous with confusing numeracy with Mathematics. Computing should be regarded as the quintessential STEM subject (the silent "C" in STEM), involving scientific enquiry, engineering design and mathematical foundations, as well as embodying deeper computational thinking, problem-solving and analytical skills.

In December 2010, the Welsh Government outlined a framework for Delivering a Digital Wales, a wide-ranging strategy to reflect the importance digital technologies now play in our lives, touching upon virtually every strand of public and private sector activity. Hence, being able to innovate with technology will be a crucial part of the future economic strength of Wales. And therein lies the importance and relevance of Computing education: it is imperative that there is a clear strategy for Computing in Wales that distinguishes it from digital literacy, recognising it as a core discipline that underpins modern education, scientific research and future economic development in the Digital Economy.
Computing at School (CAS)
Computing at School (CAS) is a membership association which aims to promote and support Computing and related disciplines in UK schools, formally supported by BCS, The Chartered Institute for IT. Its memberships is diverse, including teachers at over 500 schools across the UK, exam boards, industry, universities, professional societies, as well as parents and governors. CAS seeks to work at many levels, including directly supporting Computing/ICT teachers, as well advocacy at a national policy level. It has been heavily involved in the Royal Society Call for Evidence on Computing in Schools, as well as contributing to the recent National Curriculum Review in England. For further information regarding CAS and its activities, please see http://www.computingatschool.org.uk.
Technocamps

Technocamps is a £6m Convergence project led by Swansea University in partnership with the Universities of Bangor, Aberystwyth and Glamorgan. Technocamps will provide daily and weekly sessions to pupils aged 11-19 on a range of exciting Computing topics, including robotics, games development, animation, digital forensics, software development and much more.
Backed by £3.9m from the European Social Fund through the Welsh Assembly Government, it will deliver a series of outreach programmes to schools and colleges, inspiring young people to study Computing-based topics underpinning and aligned with the STEM subjects (Science, Technology, Engineering and Maths) and pursue a career in one of the strategic areas that drive economic growth and create wealth. For further information, please see http://www.technocamps.com.
Mae Technocamps yn brosiect Cydgyfeiriant gwerth £6miliwn, wedi ei arwain gan Brifysgol Abertawe mewn partneriaeth â Phrifysgolion Bangor, Aberystwyth a Morgannwg. Bydd Technocamps yn cynnig sesiynau dyddiol ac wythnosol i ddisgyblion 11-19 oed ar ystod o bynciau cyffrous, gan gynnwys roboteg, datblygu gemau, animeiddio, gwaith fforensig digidol, datblygu meddalwedd a llawer mwy.
Gyda chefnogaeth £3.9m o Gronfa Gymdeithasol Ewrop drwy Lywodraeth Cynulliad Cymru, bydd yn cynnig cyfres o raglenni allgymorth i ysgolion a cholegau. Y nod yw ysbrydoli pobl ifanc i astudio pynciau sy'n seiliedig ar gyfrifiadura gyda chefnogaeth greiddiol gan bynciau STEM (Gwyddoniaeth, Technoleg, Peirianneg a Mathemateg) ac iddynt ddilyn gyrfa yn un o'r meysydd strategol sy'n gyrru twf economaidd ac yn creu cyfoeth.  http://www.technocamps.com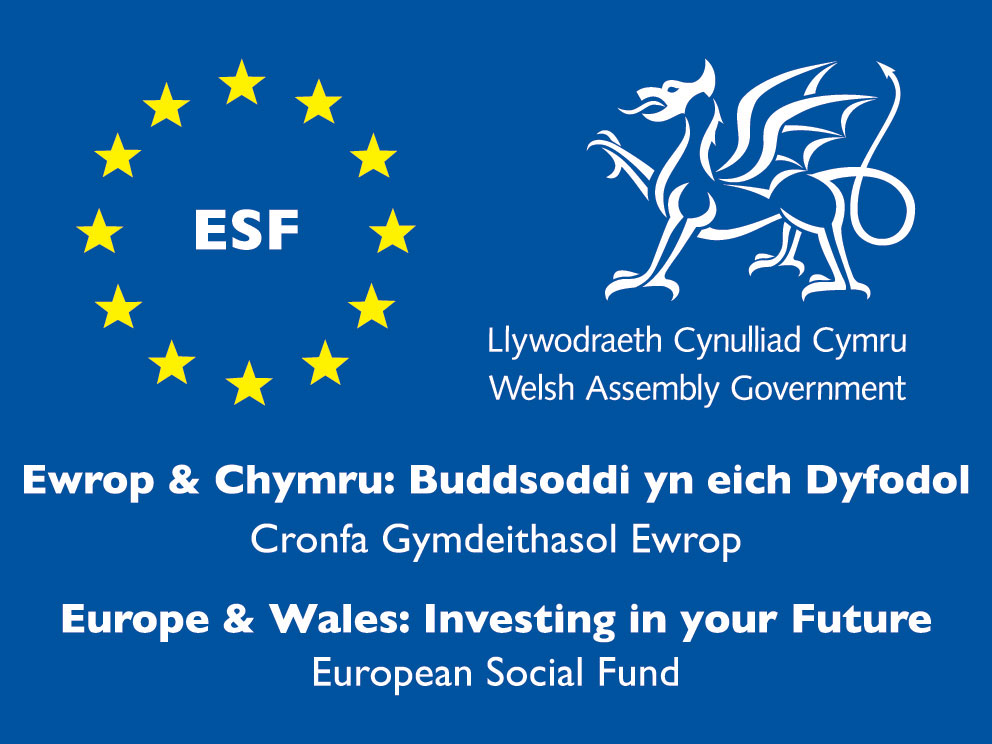 When & Where
Singleton Park
SA2 8PP Swansea
United Kingdom


Friday, July 1, 2011 from 9:00 AM to 3:30 PM (BST)
Add to my calendar
Organizer
Games Development Company based in Elgin