Location
Hilton London Watford
Elton Way
Watford
WD25 8HA
United Kingdom
Concept Claims Solutions are pleased to invite you to our London franchise Open Day
About this event
If you are considering starting your own business or joining a franchise, this is the ideal event to help you make an informed decision.
If you are worried about how it will fare during an economic downturn, come along to learn about an industry that is most definitely 'recession-proof'.
Lunch will be provided, and the day is broken down into informative presentations by experts on:
The franchise sector
The property claims sector
The Concept proven business model
Become part of a low-risk, home-based business offering an end-to-end service to people who have suffered property damage. You will benefit from financial returns well into six-figures, and a huge sense of personal fulfilment from providing a no-charge service when people need it most.
This billion-pound industry is recession-resistant because there will always be disasters to recover from, which are not tied to consumer spending and can occur from everyday accidents in your home or damage from extreme weather events such as storms and floods.
Mother Nature certainly isn't going to take a break with climate change predicted to worsen. The storms that hit much of the UK in February 2022 are expected to result in insurance payouts of £473 million (ABI, April 2022).
The Discovery Open Day is broken down into informative sessions with key members of our Franchise Support Team and Franchise Partners. This is the perfect opportunity to ask all the questions you need to make the right decision for you.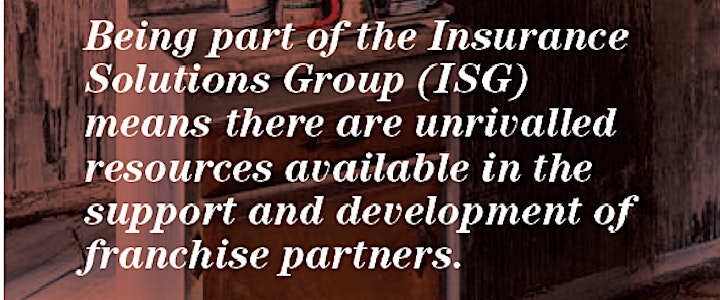 We're delighted to share information about our upcoming London Open Day.
Operational franchisees will be at discovery day, so you can speak to those that have already joined the Concept Claim Solutions franchise.
Become part of the UK's longest established claim solutions franchise network, assisting property owners in their time of need.
• Operating as a professional advisor, the rewards are commensurate, and you will quickly achieve high rewards well into six figures.
• You will also benefit from a high sense of personal achievement at the same time as making high returns, providing a service at no cost that helps people in their time of need.
• In good times, in recession times and during the Covid pandemic, our performance has not been affected.
• Property damage occurs no matter what, regardless of the effects of events like recession or pandemic.
• Property damage insurance claims in the UK amount to over £3 billion each year.
• Every policyholder is entitled to appoint professional representation, such as Concept Claim Solutions, meaning the service is always in high demand.