Conference of the Journal of Languages, Texts and Society
Description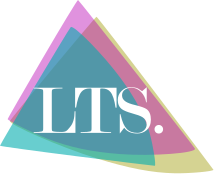 This conference, aimed at Postgraduate and Early Career Researchers and organised by the University of Nottingham's Journal of Language, Texts and Society, will have papers and posters on a wide range of topics related to the journal's core themes.
We are pleased to confirm the following as keynote speakers at the conference:
Dr Geraldine Horan (University College London), head of German at UCL, researches sociolinguistics, language teaching, both from a theoretical and practical perspective, the relationship between feminism and linguistics and National Socialism discourse.
Dr Islam Issa (Birmingham City University) has received awards for his writing and curating and researches contemporary reception of Renaissance and Early Modern Literature as well as literary translation, censorship and the arts and literature in the Arab-Muslim world. He was also named as an AHRC/BBC New Generation Thinker in 2017.
Preliminary Programme
---
DAY 1 – THURSDAY 14 JUNE
09:30 Registration; Tea & Coffee
10:30 Opening Remarks
10:45 A note from the editors: LTS special issue
11.00 Keynote: Islam Issa
12:00 Lunch
13:00 Panel 1
15:00 Tea & Coffee
15:30 Panels 2 & 3
17:30 Day End & Drinks
19:00 Conference Dinner
---
DAY 2 – FRIDAY 15 JUNE
09:30 Registration; Tea & Coffee
10:00 Panels 4 & 5
12:00 Lunch
13:30 Postgraduate Skills Development Workshop
14:00 Tea & Coffee
14:30 Keynote: Geraldine Horan
16:00 Day End & Drinks
---
The topics of interest include, but are not limited to:
Literary interventions: studying the ways in which literary texts intervene in their socio-political contexts

Translating cultures: focusing on translation, cultural transfer, language policy, image and identity construction

Performance con/texts: investigating relationships between performances and audiences

Texts in professional and educational contexts: language learning and teaching; professional communications in first, second or foreign languages

Innovative methods to investigate language and texts

'Resilience': Bhamra, Dani, and Burnard (2011) define resilience as the 'capability and ability of an element to return to a stable state after a disruption'. As part of the University of Nottingham's interdisciplinary research framework theme of 'resilience', we invite responses on the conceptualisation of resilience in relation to any of the above topics or more generally explore how resilience has been captured in historical texts and archives, literature, art, and social expressions.
As a truly interdisciplinary journal, we welcome submissions not just from across the arts and humanities, but also from the sciences, medicine, law and other fields in line with our six key themes. For more information on the Research Priority Area and other projects, please visit the RPA website.
If you have any questions, please contact us on jltsconference2018@gmail.com