Conference on Entrepreneurship in Africa (UK 2011)

Saturday, July 9, 2011 at 9:30 AM (BST)
Event Details
Saturday 09 July 2011 
ST Anne's College, Oxford University, Tsuzuki Lecture Theatre, 56 Woodstock Road, Oxford, OX2 6HS
09:30  -  18:30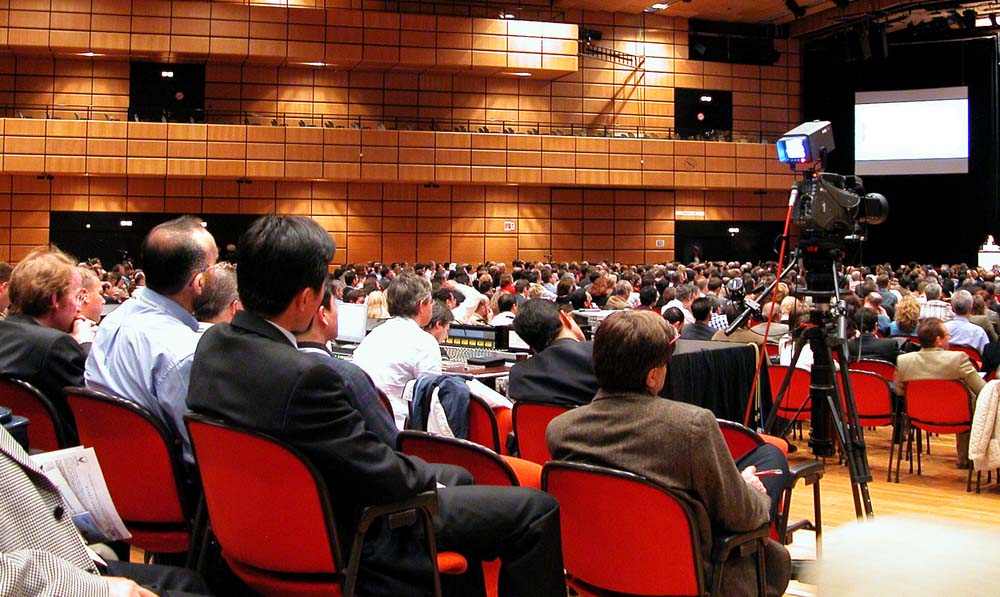 Innovation and entrepreneurship are the keys to economic development in Africa, and as growth accelerates on the continent there are fresh opportunities for investment. The conference brings together leaders from the worlds of business, to explore several aspects of entrepreneurship in Africa: business development, growth sectors, financing, commercialization of research, new development models, information and communications technologies, natural resources and infrastructure. The discussion will reflect on practical experience, real success and future prospects for growth and opportunity in Africa, and promises to stimulate thought and action with a view to promoting more UK trade and investment in Africa's dynamic economies. The conference will give you an opportunity to listen to and discuss with business and institutional leaders who have a deep and broad based knowledge on Africa and committed to increasing economic relations with Africa. The aims are structured along the following themes:
Showcasing existing tools (banking, finance, Innovation, creativity, technology & entrepreneurship) that support the creation and strengthening of SMEs.
Presenting successful projects in various sectors that create jobs and contribute to local development. 
Illustrating some new ideas that work well in Africa.
Highlighting commercial gaps and investment opportunities in the continent.
Analysing market constraints faced by SMEs and proffering possible solutions.
By sharing examples of successful innovations in Africa.
Keynote Speakers
Jamie Simmonds, CEO of Access Bank
Nick Jankel, CEO, Wecreate & Special advisor to President of Tanzania on Entrepreneurship
Dr Sola Adesola, Senior Lecturer in International Management, Strategy & Law , Oxford Brookes Business School, Chair of Brookes Africa Business Forum and Principal Investigator - Enterprise Education for Employability in Nigeria Co-Investigator - European-African Student Entrepreneurship Study in Nigeria
Dr Jonatham Lawley, Southern African Consultant, Business Council for Africa
Dr Ahmed Al-shahi, Senior Associate Member of St Antony College, Head of Sudan Programme, Oxford University.
Gibril Faal, Director, GK Partners and Chairman of AFFORD.
Christian Busch, Lecturer at London School of Economics and special advisor for NACUE. 
William So, Chief Advisor for China Unicom operations Ltd and Director of Powerhouse Ltd.
Afsane Jetha, COO,TLG Capital
Patrick Domingos Tembwa, Director, Investors in Africa.
Casimir Berthier Fotso, CEO, AfrikaNet Ltd
Paul Bhangal, CEO, CNUK TV Ltd and Advisor for Oxford Entrepreneurs
Yemisi Mokuolu, Managing Director, Hatch events Ltd
Dr Nicolas Sireau, Senior advisor, Solar Aid International. 
Kojo Bonti Amoako, Managing Director of Bonti Consulting & Bonti Media Group
Afua Osei, Judge Business School, University of Cambridge
Marieme Jamme, Social Entrepreneurs and Co-Founder of Africa Gathering
Marion Konyen, Windle Trust International
Who will be Attending:
Commercial & development banks
Investment and business promotion facilitators, agencies and trade associations
Private sector businesses seeking strategic partners
Project Managers / Developers
International organisations
Government officials
CEOs/Managing Directors from all sectors of activity
Research institutes and business schools
Benefits for Attending:

Opportunity to network with high profile C-level business leaders
Broaden Investment , innovation opportunities and knowledge on Africa
Greater awareness on entrepreneurship development in the continent
FOR MORE INFORMATION GO TO: www.sub-saharangroup.com
When & Where

St Anne's College, Oxford University
Tsuzuki Lecture Theatre
56 Woodstock Road
OX2 6HS Oxford
United Kingdom


Saturday, July 9, 2011 at 9:30 AM (BST)
Add to my calendar
Organizer
SSCG Corporate Services
SSCG is a global management and advisory firm that specialises in providing innovative and tailor-made market intelligence, enterprise development solutions, advisory and management consulting services to organisations and individuals seeking to explore and engage in business activities in Africa. Read more at www.s-scg.com
Conference on Entrepreneurship in Africa (UK 2011)