Conference: Political and Trading Links between Finland and Britain 1917-20...
Description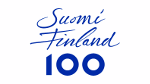 This is a conference looking back at a century of political and trading links between Finland and Britain 1917-2017, with a peek into the future as well. The programme will include presentations, historical analysis and discussions on political links, the development of trade and inward investment, and banking and financial relations.
The distinguished speakers will include Mr Erkki Liikanen, Governor of the Bank of Finland; Dr Risto E.J. Penttilä, CEO of the Finland Chamber of Commerce; former Lord Mayors of the City of London and many more.