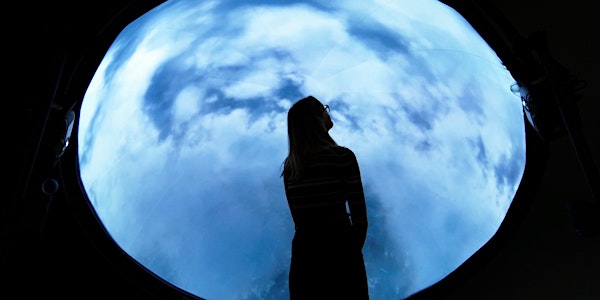 Conference: Shaping the Future of Student Engagement in Knowledge Exchange
Location
University of Plymouth
Drake Circus
Plymouth
PL4 8AA
United Kingdom
Sharing best practice and research into student knowledge exchange, to inform the advancement of pedagogy, public partnerships, and policy.
About this event
The conference, 'Shaping the future of Student Engagement in Knowledge Exchange', hosted by the University of Plymouth, will focus on sharing best practice and research into how student knowledge exchange can enhance the student experience, advance pedagogy, and inform public partnerships and policy. Plymouth was one of twenty institutions to be awarded funding from the Office for Students and Research England to explore the impact of student involvement in knowledge exchange (2020-2022), and this conference, with a programme curated in collaboration with Greenwich and Anglia Ruskin University, is an opportunity to share learning and look to the future.
Registrations for this event have now closed. For any queries, please contact the conference organising team at The Bridge (plymcreative@plymouth.ac.uk).
Programme
The full conference programme will be available on our main Conference event page in due course and will feature a programme of keynote speakers, panel sessions, posters, films, presentations, workshops, and roundtables about Student Knowledge Exchange.
Our speakers will reflect on a broad range of themes relating to KE, including:
Looking to the future of policy and practice
Inclusive models of student KE for diverse learners
Partner perspectives
Co-creation with community
Keynote speakers include:
Dr Brooke Storer-Church, Head of Skills at Office for Students
Peter Seddon, Policy lead, Skills and Employability at The National Centre for Universities and Business (NCUB) and Head of RED Fund, Research England
Rosie Lavis, Senior Knowledge Exchange Policy Advisor at Research England
The conference will also host a 'showcase, networking, and dinner' event at The Box, for which tickets can be purchased (£25), as part of the 'full conference' ticket option or independently.
Showcasing, Networking and Dinner Reception: 12 May 2022, from 18:30 onwards
We welcome all those with interests in KE to attend this free national conference, which will bring together those working in higher education, programme development, teaching and learning, career services, industry, and community partnerships.
It will be a day full of reflection, sharing of best practice and experience, learning, networking and inspiration about how student knowledge exchange can be meaningful for both students and public partners.
We look forward to welcoming you to the University of Plymouth for this unique conference.
Join the conversation #StudentKEConf22
Coronavirus (COVID-19)
We are constantly monitoring the COVID-19 pandemic and its impact. The University remains open with a safety-first approach to ensure our campuses are 'covid-secure' for our staff, students, local community and visitors, in accordance with government guidance.
University advice and guidance on COVID-19
Event photography and video
Please be aware that some of the University of Plymouth's public events (both online and offline) may be attended by University staff, photographers and videographers, for capturing content to be used in University online and offline marketing and promotional materials, for example webpages, brochures or leaflets. If you, or a member of your group, do not wish to be photographed or recorded, please let a member of staff know.
For full details on the conference and getting to Plymouth, please visit our main conference event page here.
For any queries, please contact the conference organising team at The Bridge (plymcreative@plymouth.ac.uk).