Description
A participatory conference for staff and students that builds on the work of Universities UK's 2016 'Changing the Culture' report and taskforce to address sexual misconduct, violence, harassment and hate crime against students. This programme will include an overview and reflection on UCLan's contributions on research and service initiatives to address these issues.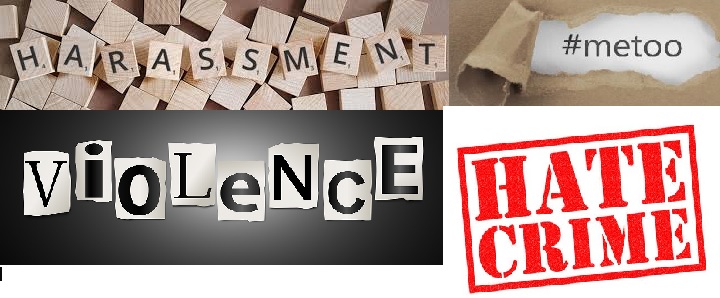 Programme:
12:45-13:15 - Registration, refreshments and networking
13:15 -13:25 - Opening and Welcome by Liz Bromley/Linda Tompkins (Chair)
13:25 – 14:05 - UCLan Research on ByStander Intervention - Khatidja Chantler/ Kelly Bracewell - School of Social Work, Care & Community

14:05-14:45 - The victims and survivors voice: Victim's testimonials
- Winnie M Li (Clear Lines)
- Fiona Drouet (Emily Test)

14:45 -15:00 - Q&A - Break

15:00 -15:15 - Hate Crime Project at UCLan - Sarah Thompson - SU UCLan

15:15- 15:30 - Report and Support at UCLan - Nicola Duncan/Emily Billouin - Student Services and Wellbeing

15:30-16:00 - Q&A and closing remarks

Details:
Khatidja and Kelly will give an overview of the prevalence and impact of sexual violence on students in UK universities and the priorities for tackling sexual violence on campus. One of the report's key priorities is primary prevention with bystander intervention and it is recommended for adoption at UK universities. The presentation will give a taster of what the bystander intervention is. The intervention was piloted in two schools at UCLan in 2017/18 with positive results and it is currently being run in three schools across two faculties.

Fiona Drouet is the mother of Emily Drouet and a campaigner for policy and procedural reviews, staff training, support pathways and data collection. Emily took her own life after being subject to bullying, harassment and sexual violence while living in the University campus.

Winnie M Lee is an author and activist who advocates in tackling sexual violence. Her debut novel, Dark Chapter, is a fictional retelling of her own rape from victim and perpetrator perspectives.

The Student Union representative will present a critical analysis of the effectiveness of the Hate Crime Project in 2018/19 and how it will continue in 2019/20.

Student Wellbeing Services will present the online reporting platform Report and Support implemented recently and explain what the objectives of this initiative are and how the reporting will be effectively managed.
Book now!!

Refresments will be served. Please indicate your dietary requirements.
Please get in touch via equalityanddiversity@uclan.ac.uk if you have any queries or need assistance.