Emma Skeates, best selling author -Confessions of A Menopausal Mayhem Mother, talks like she writes with raw, vulnerable and brutal honesty.
About this event
Join Emma Skeates in conversation with Paula Rixon, founders of Finding Me Again Group (13K women ) as they discuss all things Menopause!
Here 's a few of the latest book reviews.....
"I laughed (at times hysterically) to her totally relatable tales of mayhem and mishap. Emma writes with candor and makes no apologies. She has been knocked down, but refused to stay down. This was a witty, relatable, emotive and hysterical read. Emma is a real like Bridget Jones. Highly recommend this book."
"Having followed MMM on social media for a while I knew it would be funny, just not this funny! I laughed so hard I couldn't breathe at times. You won't be disappointed!! Well worth a read."
"I've been a follower of Emma's MMM blog for some time now. How I wish Emma and her blog had been around twenty five years ago and I could have understood what was happening to me.The book was brilliant, thank you, Emma!"
"I really laughed out loud at this. To think someone else had the same train wreck of a life, means it's not just me that does stupid things on a regular basis.Highly recommend to every woman, not just those going through the menopause."
"Stop what you're doing and buy this book right now!!! This book is the therapy you never knew you needed, it'll make you cry, laugh then cry with laughter! A fantastic book that makes you realise you are not alone and actually may even be normal!!"
Amazon book reviews 2021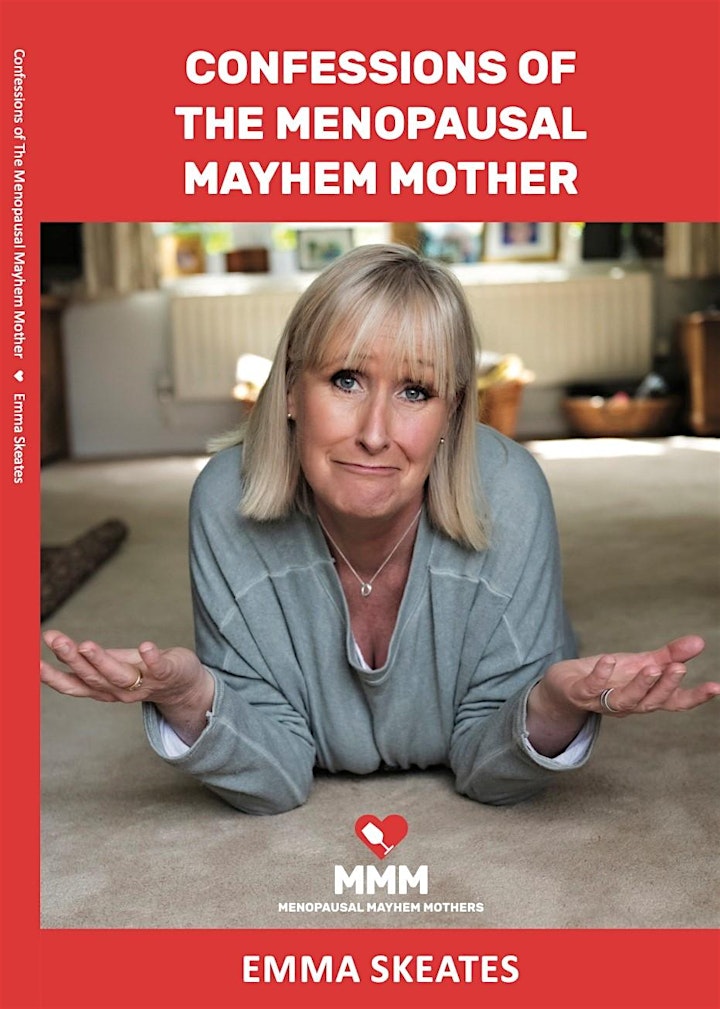 Organiser of Confessions of The Menopausal Mayhem Mother.... Emma Skeates