Confident Christianity: Sharing the Gospel in an Age of Tough Questions
Description
Please note that we have closed online ticket sales but will have tickets available at the door. See you tomorrow!
Confident Christianity Conference: Sharing the Gospel in an Age of Tough Questions
DOORS OPEN 8:45. START AT 9:15 - FINISH 16:30
This Conference will include talks from the following speakers: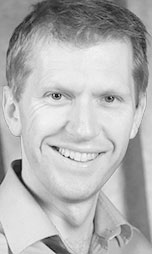 Andy Bannister (Solas Centre for Public Christianity) was Director and Lead Apologist at the Canada office of Ravi Zacharias International Ministries prior to joining Solas in September 2016. Andy holds a PhD in Islamic studies and is an Adjunct Research Fellow at the Centre for the Study of Islam and Other Faiths at Melbourne School of Theology. Andy is the author of An Oral-Formulaic Study of the Qur'an and his latest book, The Atheist Who Didn't Exist (or: The Terrible Consequences of Really Bad Arguments), is a humorous engagement with the New Atheism. When not traveling, speaking, or writing, Andy is a keen hiker, mountain climber, and photographer. He is married to Astrid; they have two children, Caitriona and Christopher.
Talk titles for conference:
Are We Matter or Do We Matter? Why What You Believe About God Changes Everything Else
How To Talk About Jesus Without Looking Like an Idiot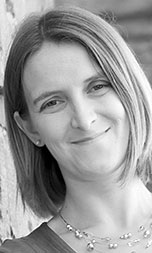 Sharon Dirckx (RZIM) is a Senior Tutor at the Oxford Centre for Christian Apologetics (OCCA) and an RZIM Apologist. Originally from a scientific background, she has a Ph.D. in brain imaging from the University of Cambridge and has held research positions at the University of Oxford, UK and the Medical College of Wisconsin, USA. Sharon is an OCCA Alumna, and graduated from OCCA in 2005 during its founding year. She is invited to speak and lecture in a variety of contexts across the UK, including the 2014 Veritas Forum at the University of Oxford.
Sharon has also appeared on BBC Songs of Praise, Justin Brierley's programme, Unbelievable, on Premier Christian Radio, BBC Radio 2 Good Morning Sunday with Clare Balding and BBC Radio 4 Beyond Belief. Her topics of interest focus on the interaction of belief in God with Science, and with the problem of evil and suffering. Her book, Why?: Looking at God, Evil and Personal Suffering, won the prize for best book at the 2014 Speaking Volumes UK Christian Book Awards (presented by Pam Rhodes). Why? interweaves the stories of people who have suffered, with a practical look at some 'Why?' questions on suffering. Sharon lives in Oxford with her husband and two young children.
Talk titles for conference:
Am I just my brain?
If God then why suffering?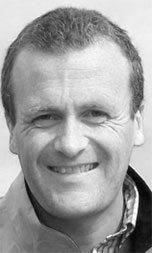 Mark Stirling (Cornerstone St Andrews) is a former medical doctor who pioneered work amongst university students with the Navigators in Edinburgh from 1998 to 2004. In 2007 he completed an MA in Exegetical Theology at Covenant Seminary in St Louis and in 2011 gained a PhD in Biblical Studies from St Andrews University, his thesis examining issues of discipleship and maturity in Ephesians. He and his wife Jenny now live in St Andrews, Scotland, where they work closely together in disciple making ministry. Mark currently pastors a new church (Cornerstone St Andrews) and is the director of The Chalmers Institute, a learning community that exists to resource and equip men and women to exercise faithful biblical leadership in the church and in society.
Talk titles for conference:
Everyone believes in something; unmasking the hidden faith commitments of our skeptical friends
Can I disagree without being disagreeable? - How to evangelise in an age where everyone takes offence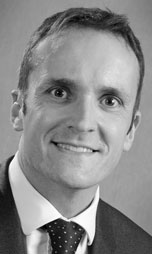 Dr Ben Thomas is a Consultant in Neuro Intensive Care Medicine and Anaesthesia at University Hospital Southampton. He has been a Christian since 2010 and is slowly but surely seeing Jesus transform his life! In 2012-13 he took a year out to train at the Oxford Christian Centre for Apologetics. His particular interests are: sexuality and gender, medical ethics and evangelism in the workplace. Outside of work, he loves running & keeping fit, photography, gardening, cooking and seeing friends and family!
Talk titles for conference:
Sex and Salvation: A Personal Story of Transformation
How To Share the Gospel with LGBT Friends, Colleagues, and Family
Lunch available from venues nearby or you may bring your own packed lunch.
Bookstall: 10ofthose.com