Configuration Management SG - 2018 in retrospect – 5 days which (slightly) wobbled our world!

Tuesday, 13 November 2018 from 18:00 to 21:00 (GMT)
Event Details
This event will start with the 2018 AGM (non-members are welcome to join the AGM, but are unable to vote).

1. Apologies
2. Minutes of the 2016 AGM
3. Matters arising
4. Officers' Reports
• Chair's Report
• Treasurer's Report
5. Election of Officers and Committee Members for 2017-18
6. Programme for 2017-18
7. Chair's Business
Followed by:
Annual Lecture -  '2018 in retrospect – 5 days which (slightly) wobbled our world!'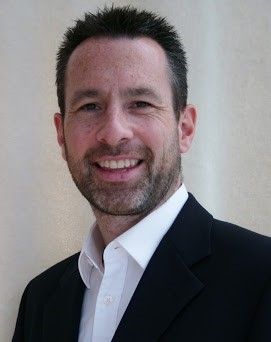 Paul McAdam of SourceCode control will take a retrospective look at 2018, focusing on 5 key days which (slightly) rocked our world:
Feb 2018 - Open Source is 20!

13 Mar 2018 - Equifax: how can we trust anyone with our data?

18 April - Oracle to charge for Java

25 May - D-day for GDPR

4 September - Amazon market valuation hits $1tr
Paul's talk will have something for everyone – from a consideration of opensource and where it's going, through to the importance of DevSecOps in keeping us all safe in our connected world, changing budgets for SAM, and cloud economics.
Speaker Bio:
Paul McAdam is well known in the UK SAM circles as Director of Open Source Management specialists, Source Code Control, but also for his roles at Microsoft. Paul was the Chief of Staff at Microsoft UK preceded by leading the SAM engagement team 4 years. He was involved in the creation of key initiatives such as settlement with cloud and SAM Managed Services as well as earlier versions of ISO 19770 and the Microsoft Licensing exams. Prior to Microsoft, he was an IT infrastructure manager at AstraZeneca in the UK and for 2 years in the US.
About the organiser:
This event is organised by the BCS Configuration Management Specialist group, to learn more about the group https://www.bcs.org/category/18059
For overseas delegates who wish to attend the event, please note that BCS does not issue invitation letters.

When & Where

BCS, The Chartered Institute for IT
The Davidson Building
5 Southampton Street
WC2E 7HA London
United Kingdom


Tuesday, 13 November 2018 from 18:00 to 21:00 (GMT)
Add to my calendar
Organiser
We are all responsible for ensuring technology-led change is safe and positive for everyone in society. At BCS we're committed to meeting this responsibility under royal charter.
That's why we set the highest standards of professionalism and best practice in the industry, share knowledge, and develop skills and capability tuned to our evolving digital world.
We've been supporting the technology industry since 1957 and our 73,000-strong membership spans 150 countries. Every member actively promotes IT professionalism and we provide them with career development opportunities and bring the community together to address the professional, ethical and economic challenges facing technology today.