About this Event
Our 2020 Annual Meeting will take place in Westminster Cathedral Hall, starting with tea, coffee and registration at 9.30am. Everyone is welcome, members and non-members, and anyone thinking of joining us or planning to walk or cycle to Rome.
Our aim is to inspire pilgrims past, present and future by exploring current trends in pilgrimage, and looking in detail at practical aspects, as well as informing them on the current activities of the Confraternity. There will be a Question and Answer panel, and plenty of opportunities for meeting and exchanging with others.
Attendance is free. There will be an opportunity to join or renew and receive a membership pack and a free lapel badge with our pilgrim logo. We do ask that you please register so we are able to order the correct number of refreshments. If you find after you have registered that you are no longer able to attend, please let us know by emailing events@pilgrimstorome.org.uk. If you have any additional questions please do not hesitate to contact us using the same email address.
Location:
The meeting will take place in the beautiful Edwardian hall of Westminster Cathedral, entrance from Ambrosden Avenue, London SW1P 1QH. The nearest tube is Victoria.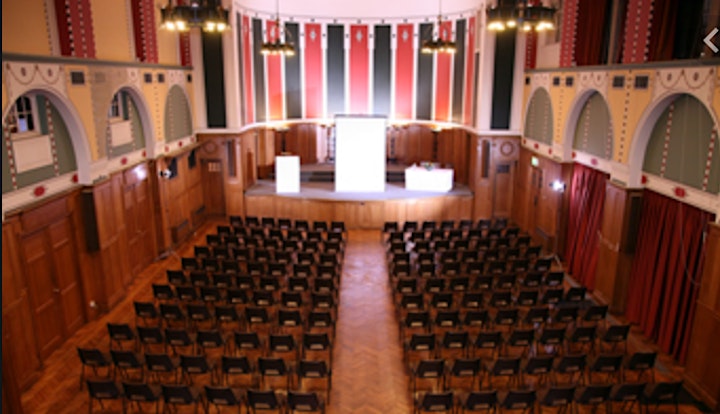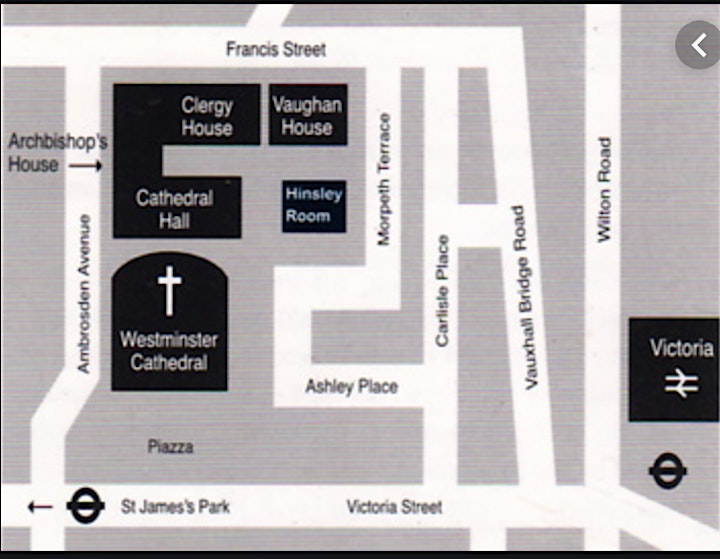 Programme
9:30: Arrivals and coffee
10:00 - 12:00: Speakers
In these first two hours we will have a range of speakers discussing pilgrimage developments across the Via Francigena:
Recent and Planned Changes to the Via Francigena
Luca Bruschi, Director of the European Association of the Vie Francigene (EAVF) and Leslie Maussang, Head of Development and Communication for the VF in France, EAVF.
The Changing Nature of Pilgrimage
Roland Nock, pilgrim and Scottish Episcopal minister. Roland has walked numerous pilgrimages across Europe and the world including, in 2015, the Via Francigena.
12:00 – 13:00: Reports from the Board
Following our speakers, we will report on the activities of the Confraternity and our plans for the future. There will a report by the Chairman, and additionally updates from other trustees on their various activities.
13:00-14:00: Break for lunch
There is no set lunch, but there are numerous options for eating around Westminster and Victoria.
14:00 – 15:00: Practical Pilgrims Workshops
Following lunch, we will have short talks from experienced pilgrims about specific aspects of practical pilgrimage:
Travelling on a Tight Budget - David Matthews
Walking and Creativity - Victoria Field
Cycling and Pilgrimage - Paulo Seth
15:00 – 16:00: Panel Q&A session
There will be many experienced pilgrims attending the AGM. We will start the session with a panel of pilgrims taking questions from the audience on planning their journey to Rome. There will also be opportunities to mingle afterwards to speak in further detail about any questions or concerns you may have.
Membership to the Confraternity:
If you are interested in learning about becoming a member of the Confraternity of Pilgrims to Rome, please visit our website: https://pilgrimstorome.org.uk/join-us/membership/