Description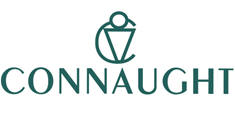 Evening Meeting
'Nanotechnology- The Real Threat To Human Survival'
Wednesday 2nd May at the Laytons LLP Conference room over looking the Thames and the City of London.
Nanotechnology is one of the greatest discoveries of the 20th Century. Its potentials are enormous and some of them are already being applied in medicine, manufacturing, computing, virtual reality and other developing technologies.
Nanotechnology requires manufacturing based on the self-replication of microscopic structures that feed on carbon. Controlling the mechanism that prevents the infinite reproduction of self-replicating nanobots is now considered to be one of the greatest threats to humanity, greater even than nuclear war or computer viruses.
In his presentation, Patrick Faure will explain where nanotechnology came from, how it can be used in revolutionary ways and how its danger to our planet can be mitigated.
Connaught Alumni meetings also provide an excellent opportunity for you to meet new and interesting people, broaden your personal network and build important relationships. There will be a pre- mixer from 6pm for any early arrivals.
To reserve your place please purchase your ticket above.