Learn from others whilst sharing your own wisdom
About this event
An interactive online networking and learning session for –
• Community & Voluntary Third Sector organisations or groups in Chesterfield and immediate surrounding areas. You could be a member of staff, a manager, volunteer, supporter, trustee or member.
• Staff and Students of the University of Derby who have an interest in Chesterfield. Do you live, work, study in or care about Chesterfield?
• Individuals working within Health or Social Care in Chesterfield. Do you work or volunteer in any capacity for the NHS, Local Authority or a private health or social care provider, providing a service to people living in Chesterfield?
These sessions aim to CONNECT the community, health & social care, and the university to discuss, learn from and REFLECT on the common experiences we have.
Do you have an experience to share?
Would you like to hear & learn from others?
Would you like to make links within the wider H&SC Community in Chesterfield?
Accessible and Creative Communication benefits all audiences by making information clear, direct and easy to understand.
Thinking about how you can make your communication accessible and different ways to communicate creatively may support people who -
• Have a learning disability
• Are autistic
• Live with dementia or other neurological conditions
• Use alternative methods of communication for any reason
Please come along and tell us what works for you or what ways your organisations have used to make information accessible to people.
Do you have something you would like to say about how you or your group have been communicated with?
Do you have some hints or good practice to share?
Do you have skills, links or information which may help others?
Are you looking for tips and ideas?
Would you like to increase your knowledge or advocate for better communication?
The Zoom link and password will be sent out before the event – when you receive this link please do not share it with anyone else. Places are not transferable and the name/email used to book must be for the person attending. Each person attending must be booked separately via Eventbrite. If you can no longer attend please cancel your place to allow others to book.
Have a look at our other sessions listed separately on Eventbrite here. Funded for you by 'Community Chesterfield', putting the UNI in COMMuniTY!
Please let us know if you have any suggestions for Connect & Reflect topics or if you need any further information by contacting community@dva.org.uk.
We encourage you to follow us on Twitter @ComChesterfield.
Further sessions are scheduled to take place on the 2nd Tuesday of every month .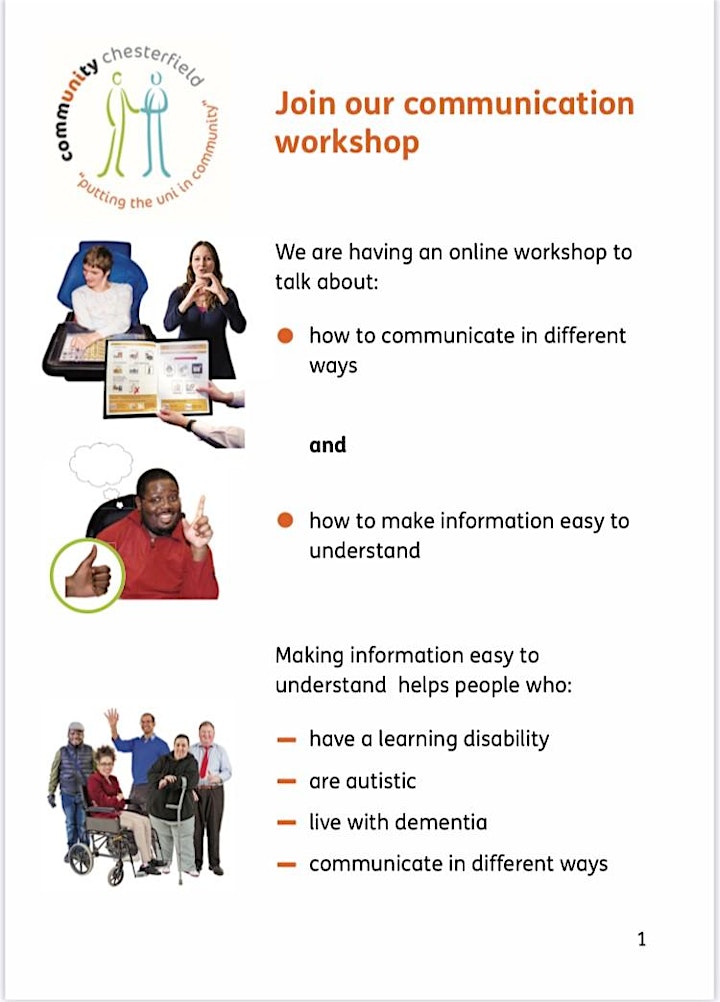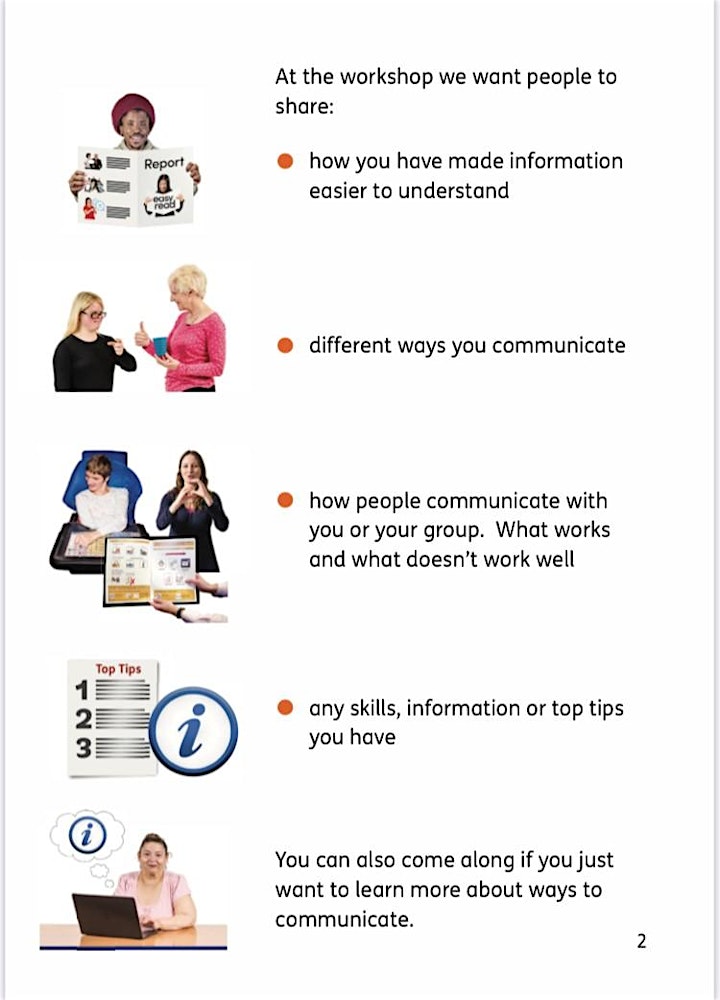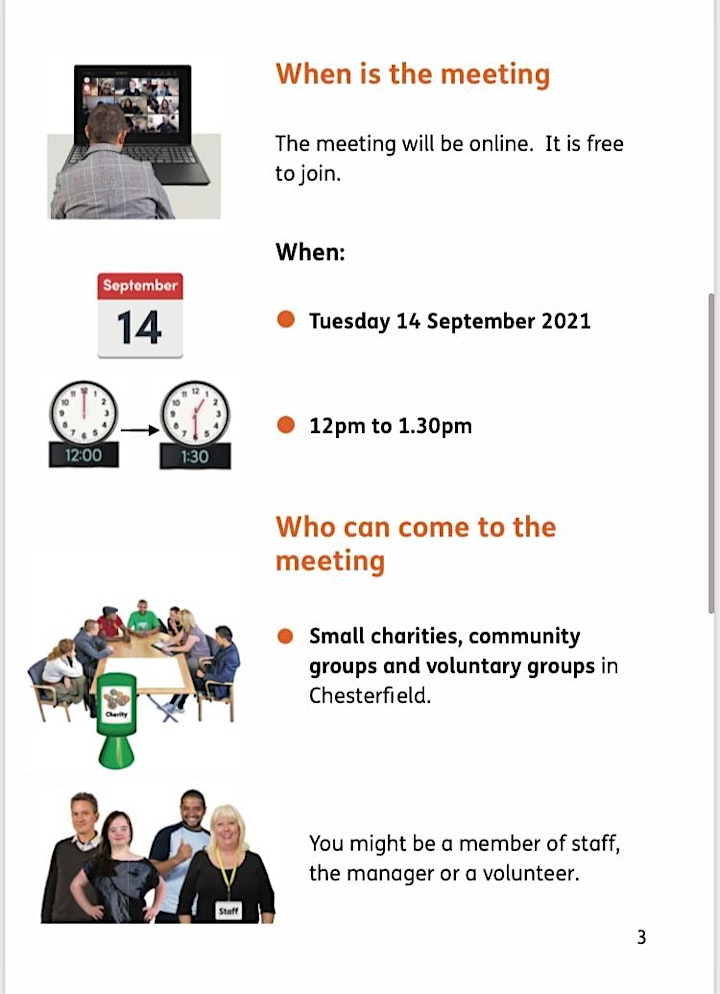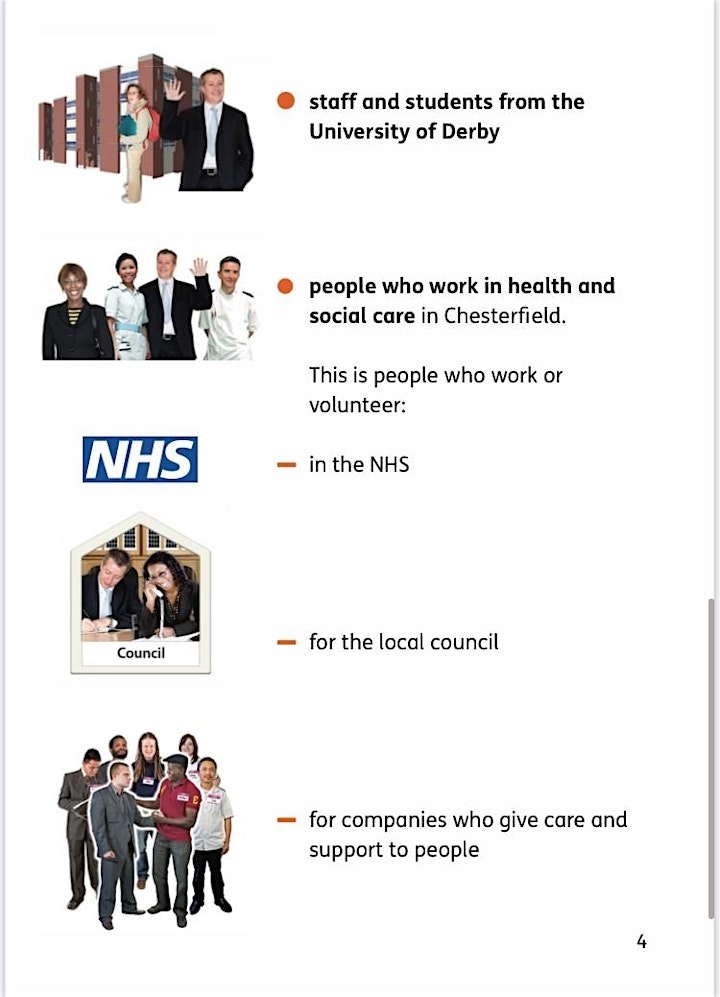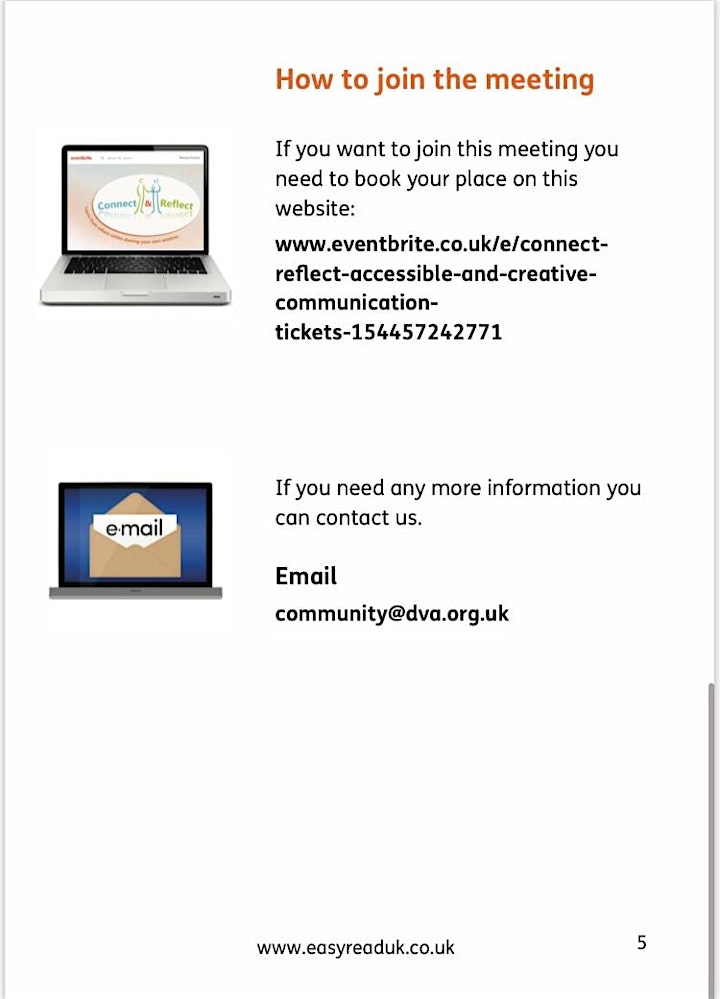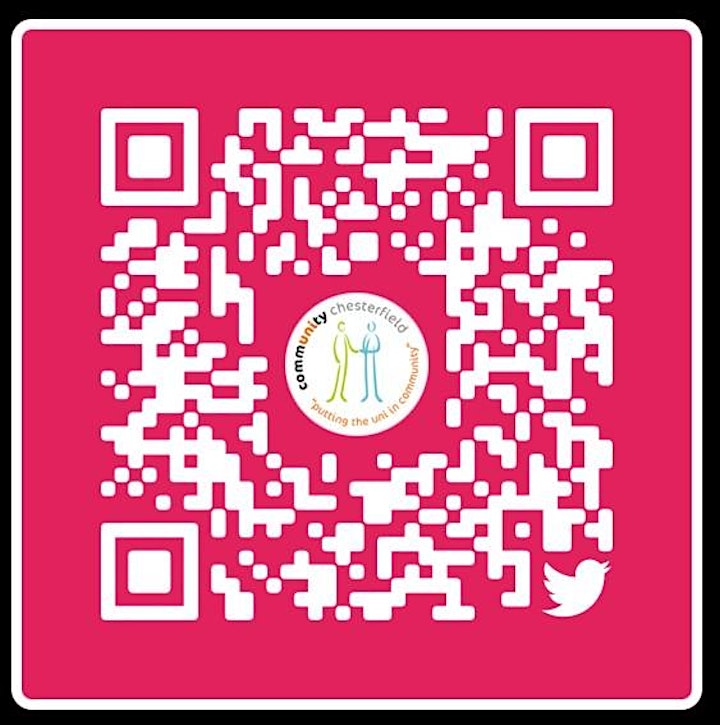 Organiser of Connect & Reflect: Accessible and Creative Communication