Aims to bridge the gap between education and industry through collaboration between students, staff and industry professionals.
About this event
About Connect To Meet Ups
Connect To meet up once a month, usually on the first Thursday of the month at 5:30 - 7pm. At every Meet Up we invite an creative industry professional come in and have a chat with us, so we can hear about their route into the industry, what they do, and their top tips and tricks for starting out.
Our speakers are from diverse backgrounds that reflect the diversity of the students we work with. You'll get to ask questions, meet with other students across UAL colleges, hear about loads of other opportunities & events that you can get involved with, (including £ paid roles) and hear about other student-led projects or promote things you're working on! So make sure you're at the next Connect To Meet Up!
Be the first to hear who our guest speakers are and keep up to date with us by following us on our Instagram: @connect2network or signing up to Creative Shift's monthly e-newsletter by clicking here.
What to expect In This Month's Session:
5:30 - 7pm
'Check ins'
Updates & Opportunities
Industry Speaker: - Abigail Ajobi
Chat & Connect
Guest Speaker
I am the founder and creative director of the name sake streetwear brand Abigail Ajobi which was established in October of 2020 inline with Black history month and Nigerian independence day. We recently debuted this year at London Fashion Week in partnership with the British Fashion Council. We are about the spread of social awareness, Sustainability and caring for our community and environment.
Website/socials:
www.itsajobi.com
www.instagram.com/abigailajobi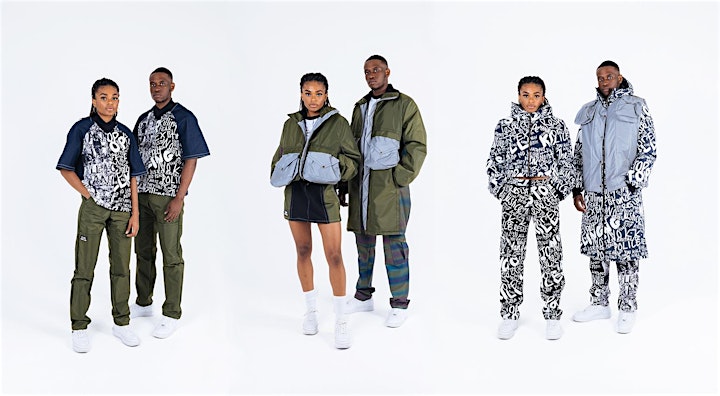 Theme
Throughout the Summer Term we are thinking about 'Showcasing Abilities - Communicating about yourself and your ideas and developing your own narratives.
This May we'll be discussing Communication the skills needed to present your work and ideas, to inspire others and respond to feedback.
Important Info
Creative shift acknowledges the barriers that exist for people of colour in the creative industries. Connect To is an inclusive space that prioritises students from underrepresented backgrounds in line with Creative Shift's eligibility criteria (see below). For this reason, Connect To remains a safe space for black and brown students. We are committed to actively supporting our students to create a more diverse cultural sector.
Eligibility Criteria
Connect To receives funding to support students that meet the following criteria, in line with UAL's Access & Participation Plan:
You must currently be a Home (UK) student studying on an undergraduate degree course at UAL and one or more of the following statements apply to you:
I am a Black, Asian or Minority Ethnic student
My parent(s)/ guardian(s) have not completed a University Degree.
I receive the UAL bursary
I am a care leaver
I have caring responsibilities (i.e you are a parent or look after a disabled or elderly family member)
I am disabled according to the Equality Act 2010
I have taken part in the UAL Insights programme
If this doesn't apply to you, you can still come along but please note that we need to track this for funding purposes so please book the correct ticket type when registering.
If you need further clarification around this please contact Creative Shift at creativeshift@arts.ac.uk
Creative Shift believe in shaping a diverse creative industry and support students who are currently underrepresented in the creative industries. .......................................................................................................
FAQs:
Who can I contact about my access requirements?
If you believe there are any barriers to your participation in this event, or you have any digital access requirements you wish to discuss, we are happy to talk to you. Please contact us in advance by emailing Shani-Louise Osei at s.osei@arts.ac.uk
Does UAL provide any other support for graduates?
Careers and Employability is committed to helping you to make a living doing what you love, providing support for graduates for up to 5 years after graduation. For more details go to: arts.ac.uk/grad-support
......................................................................................................