Connect Women's Networking Group - November Visitor Day
Description
Connect are delighted to welcome Midlands Today presenter Laura McMullan as our guest speaker for our fundraiser visitor meeting!
Laura has been at the BBC for over 17 years and has had a wide variety of roles and experiences, including researcher, picture editor, and news story editing. Laura had the opportunity to train as a Video Journalist and is now one of only four full time BBC video journalists, responsible for filming, editing, voicing and scripting all her own reports.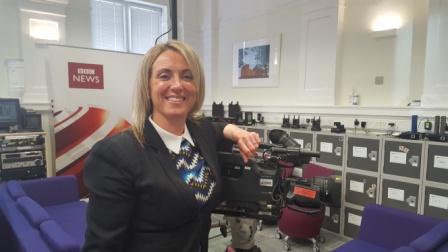 One of her most important stories though has been her own story – the journey of being diagnosed with melanoma in February 2014. She made a life-changing documentary for the West Midlands programme 'Inside Out' looking at the dangers of sunbed usage (Laura had been a keen sunbed user).
Laura will tell us about her fabulous career and how she has dealt with the challenges that her diagnosis brought.
There will be plenty of opportunites for networking as always and lunch will be served around 12.00.
There will be a fundarising raffle for the Donna Louise Children's Hospice, our chosen charity.
Prize donations welcome!
We look forward to seeing you.
The Connect Team
Date and Time
Location
The Waterfront Bar, West Midlands Waterski Centre, Tamworth B78 2DL
United Kingdom