This is the worldwide launch of Artesian's new platform - transforming the way you work with business information for the better, forever.
About this event
After a year that sent shockwaves across the globe with devastating economic impact, 2021 promises a year of HOPE & INNOVATION. It's what we deserve.
But hope is not a strategy.
We are delighted to invite you to a very special online launch event in which we deliver a message of innovation from Artesian, announcing a new platform which will change the way you work with business information for the better, forever. And we'll give you an amazing online experience while we do it.
Join us for this live 90 minute online event where you will experience:
The premiere of Artesian's new Platform capabilities
How early adopters have been using it to create hope in times of crisis
Keynote and Q&A (open to all) with astronaut Tim Peake
Optional interactive masterclasses for users & leaders
Your Connect21 Speakers
Lessons & inspiration from the minds behind today's most exciting innovation projects
We've invited a very special guest who typifies the theme of hope and innovation - British Astronaut Tim Peake. Reflecting on his personal experiences as the first British ESA astronaut to visit the International Space Station, Tim will explore the importance of maintaining hope in the face of adversity and how technology can overcome even the most complex challenges. He will emphasise that no matter the sector, we must all find space for innovation; learning from the past in order to build a better future. Plus many more guests from Premium Credit, Metro Bank, Lombard and QBE.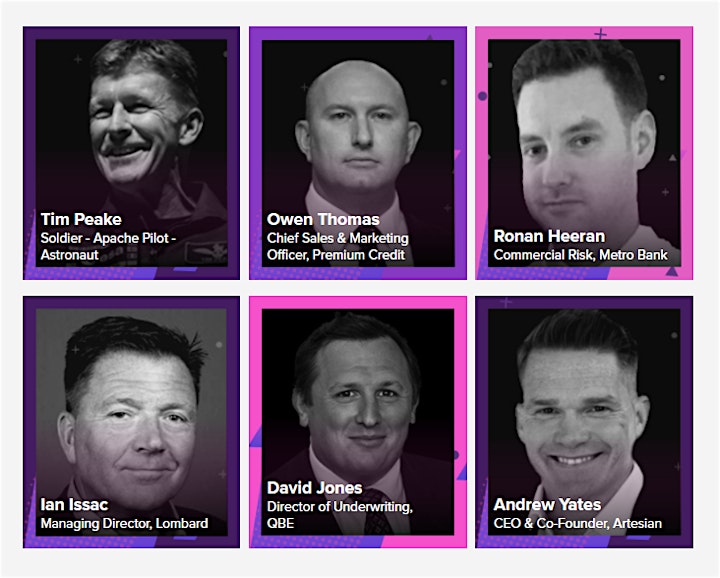 Don't miss out - technical requirements
New to Zoom? Check if Zoom works on your device - join a meeting test here.
If Zoom is blocked in your internal organisation then don't miss out - download the Zoom app to your personal device.
FAQs
Can I register my personal email address?
In line with our GDPR policy we can no longer accept event registrations from anybody using a private email address eg; hotmail, gmail, yahoo. Registrations will only be accepted with a business email address.
Will the summit be recorded?
Yes, but only available for 2 weeks via Artesian channels. We will be providing a summary and including key soundbites on the Artesian blog.
What timezone is the webinar happening in?
Time zone in UK (GMT) Thursday, 14 January 2021, 11:30 AM
How long is the summit?
The event should last around 90 mins ⌛
How can I contact the organiser with any questions?
Contact events@artesiansolutions.com for any queries you may have about the event. We aim to get back to you within 24 hours. 
Will I need a microphone and webcam to attend a Masterclass?
Yes, this will be an interactive masterclass and we will encourage participation - please use your webcam if you have one. For audio, you can use your computer's microphone or dial into the phone number that will be provided.