Description
The Connected Smart Cities Conference 2018 (CSCC18) brings together city representatives, policy makers, and businesses from around the world to discuss this year's theme "Cities Driving the Digital Transition". A unique global venue, CSCC18 connects participants to human-centric societal development shaped by real-time connected technologies, markets and policy.

Mariya Gabriel, European Commissioner for Digital Economy and Society, will be present to open the event, followed by high-level plenary speakers and thematic sessions covering hot topics in the digital transition of cities and communities.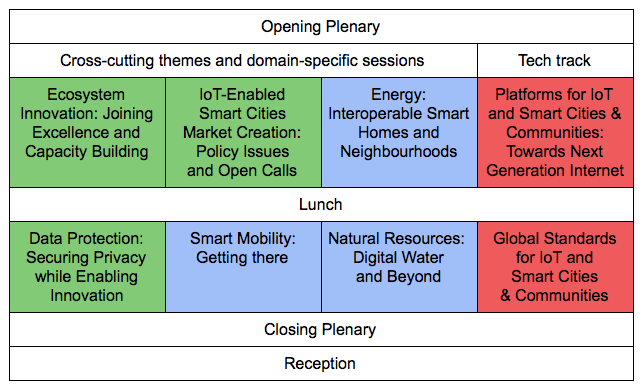 The CSCC 2018 is organised by the Open & Agile Smart Cities (OASC) network with a range of partners and collaborators.