Connecting Students through Virtual Exchanges
About this event
Connecting Students through Virtual Exchanges
Thursday 10 June, 09:30 - 11:00
Virtual Exchange (VE) is a sustained, technology-enabled, educational activity that takes place between students who are situated in different geographical location and is planned and directed by educators. It has been a feature of educational exchanges all over the world and both the European Commission and the Steven Initiative in the USA support VE as they realise its potential in developing global competence skills for graduates.
The Skills Centre and the School of Management have been running successful Virtual Exchanges over the past two academic years. The feedback from the students has been overwhelmingly positive, mentioning, in particular, an increase in self-confidence, the ability to work collaboratively, and digital and communication skills.
On 10 June, the Centre for Learning and Teaching will host an event to explain how a successful Virtual Exchange can be organised.
Dr Robert O'Dowd, Associate Professor (professor titular) for English as a Foreign Language and Applied Linguistics at the University of Leon, is the guest speaker at this event. He will explain how VE can support the development of graduates ready to work and live in a globalised world. Dr O'Dowd has written over 40 publications on the application of Virtual Exchange in university and pre-university settings, he was the founding president of UNIcollaboration and has been leading on a number of European Commission projects to promote and evaluate VE programmes, such as Evaluate, Evolve and Valiant.
Following Dr O'Dowd's presentation, Dr Kostas Iatridis and Caroline Baldwin from the School of Management will describe the VE they have developed with students at Groningen University and Vrije Universiteit Amsterdam in the Netherlands.
Finally, Eman Al-Mussa and Safa Abu Ali, students at Princess Sumaya University for Technology and Bath students Lumie Okado and Finlay Bertram will share their experience of participating in one of the Virtual Exchanges organised by the Skills Centre.
This event will be chaired by Isabella Stefanutti, Head of the Foreign Languages Centre, University of Bath.
Please note: This event will take place on Zoom. The link will be emailed to attendees 48 hours in advance of the event together with guidance on how to access Zoom. If you have registered your place and do not receive this email, please contact Susan Watts at: clt@bath.ac.uk.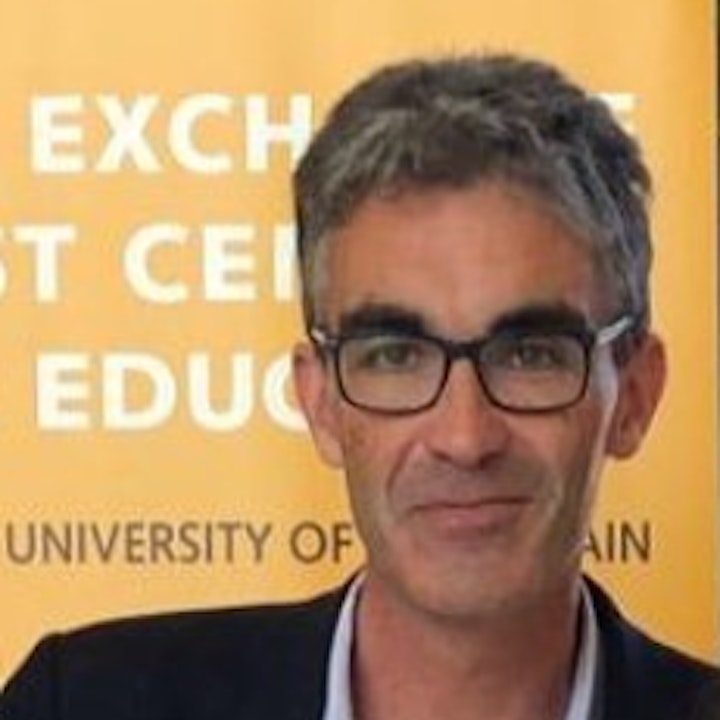 Dr Robert O'Dowd is Associate Professor (professor titular) for English as a Foreign Language and Applied Linguistics at the University of León, Spain. Find out more about his publications here: http://unileon.academia.edu/RobertODowd. You can also follow him on twitter @robodowd.