Sales Have Ended
Registrations are closed
So sorry to see you miss this event :( Don't worry, there will be another one soon!
Sales Have Ended
Registrations are closed
So sorry to see you miss this event :( Don't worry, there will be another one soon!
Stop looking for your other half - become whole, and form a healthy relationship with another whole
About this event
Have you ever:
stayed up all night because the thought that you would die alone did not let you sleep?
engaged in casual sex, just to stop feeling alone or numb your feelings?
wondered where all the good men are?
been jealous of other women getting the good guys effortlessly?
If your answer to any of the above is a strong "YES", then this could be the most important event you ever attend.
In the hour that we will spend together in a circle of empathy, you're going to discover how to:
quickly build confidence to start turning heads as you walk down the street
set strong boundaries and feel safe to express yourself
start attracting the right men, without effort just by being yourself
REGISTER NOW and let me reveal to you the most important tool you need to start attracting the right kind of people and create deep intimacy with the man CHOSEN BY YOU.
About me
My name is Monica Pop, I am an intuitive coach dedicated to helping women heal their hearts and create thriving intimate relationships.
I am a daughter, a sister, a friend, a partner, a pet mom, a dreamer, an empath and a warrior.
But before anything else, I am a WOMAN. I know both the beauty and the hardship that comes with living life as a highly sensitive woman.
I've struggled my way through painful breakups, meaningless hook-ups, toxic relationships, sleepless nights spent longing for that one perfect man who would come along on his white horse and save me from my misery.
Yeah...that didn't happen.
Something way more powerful happened: I became whole. I became ready to meet this amazing man, that I could only dream about.
Every single woman deserves to experience the beautiful connections and unforgettable moments I am experiencing, and I truly wish that to happen.
I can't possibly reach every single woman on Earth, sadly.
But I reached YOU.
Are you ready to step out of your pain and into your joy?
REGISTER NOW and let's walk this path together.
Connect with me, and learn more about my work on Facebook - Monica Pop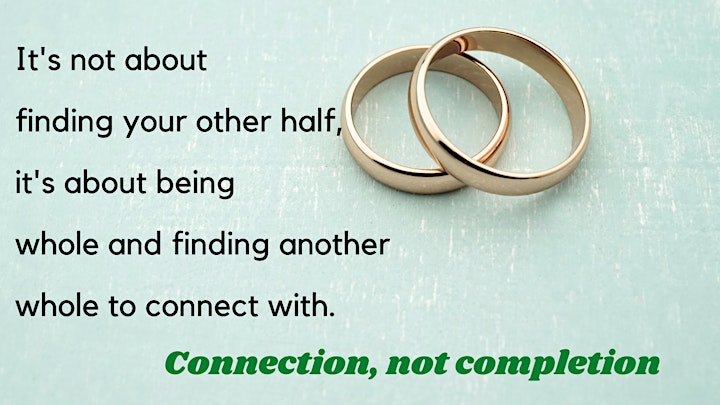 Organiser of Connection instead of completion- love your way into a healthy relationship