Connectivity, a free community event to commemorate World Mental Health Day
A community event streamed online to highlight the importance of connectivity for positive mental health.
About this event
The past 18 months have brought new challenges to all of us, testing our resilience and reducing our natural, positive connections with friends and family through new ways of living and working to protect our communities.
The Mental Health Foundation in the UK has been running a long-term study to analyse the connection between the pandemic and our mental health. Their recently published Wave 11 (July 21) findings report that 37% of adults are still worried about the pandemic with resilience a cause for concern. The findings also state that 62% of adults are coping well, which is 11% down from 73% in April 2020. This highlights why it's important for us all to continue to support one another and use tools for positive mental health.
"Connectivity" will commemorate this year's World Mental Health Day with three short presentations on the evening of Friday, 8th October covering:
• Why connections, positive strokes, and inclusion are important for positive mental health.
• The impact of diversity and unconscious bias on mental health.
• Simple self-care tools and tips for all to use to protect your mental health.
Your ticket is free of charge and has been kindly sponsored by Manx Telecom, Capital International, Ciara H Photography and Fitness 360 at Cycle 360.
We would also like to take the opportunity to raise funds for two local Isle of Man charities, Isle Listen and Motiv8. Your donations are optional and would be greatly appreciated. You can find the donation links and further information about these two charities below.
The Event:
The event will be streamed live from Studio ONE in the Isle of Man (Douglas) from 6pm on Friday, 8th October.
All registrations will receive a confirmation email a few days before the event providing details of how to watch live. A playback link will be made available after the event, please register if you wish to watch the session back at a later date.
Schedule:
5.55pm - Live stream begins.
6pm - Jules Hobbs, Hobbs Holistic Health - Introduction.
6.10pm - Steve Hobbs, Shine Psychotherapies - The importance of connectivity for positive mental health.
6.30pm - Luke Adebiyi, Capital International - The impact of diversity on mental health.
6.55pm - Jules Hobbs - Simple self-care.
7.15pm - Our sponsors and charities.
7.30pm - Close.
The Speakers:
Our speakers are experienced storytellers and regularly present to large audiences to share their knowledge and expertise.
About Steve:
Steve is a mental health specialist with over 40 years' experience in mental health services and is an experienced trainer, having delivered hundreds of hours of training throughout his career.
Steve continues to work in mental health, sharing his time between mental health nursing and delivering corporate courses and training such as mental health first aid through his company, Shine Psychotherapies.
Steve is a skilled storyteller with a calming, inclusive manner that makes him a sought-after trainer for businesses and governments.
Find out more about Steve at https://www.shine-psychotherapies.com/about-us/steve-hobbs
About Luke:
As Capital International Group's Health & Wellbeing Lead, Luke fights for inclusivity regardless of gender, ethnicity, sexual orientation, disability, or wellbeing in and outside of the workplace. Luke chose this line of work after overcoming severe anxiety several years ago. Despite the struggles he faced, his determination shone through, and he overcame his "bad-patch" by sharing his story to 60,000+ colleagues via an internal interchange blog during Mental Health Awareness Week.
Since then, he has shared his story nationally to help others, supporting initiatives around mental health which finally led to his current role within the Inclusion & Diversity space at Capital International.
As recognition for his work, Luke has won the Storyteller Award at the InsideOut Awards and was part of Yahoo Finance Empower 100 Ethnic Minority Future Leaders List 2020. Earlier this year, Luke won the Team Spirit & Wellbeing award at Extraordinary Islanders.
Furthermore, Luke is a Director of Isle of Pride, an Ambassador for the Tech Talent Charter, which strives to bridge the gap on equality in the UK tech industry, an ambassador for #letsimproveworkplacewellbeing, an Advisory Board Member for OLYWEL which was set up by Olympian Jack Green, and the InsideOut Leader Board Charter.
Find out more about Luke on Linkedin at Luke Adebiyi or follow him on Twitter @lukeadebiyi.
About Jules:
Jules is the face of Hobbs Holistic Health, a wellness company offering a range of online and face-to-face health solutions including mindfulness based self-development group and corporate seminars, nutrition coaching, life coaching, fitness classes, and sports massage therapy.
Jules' passion lies in helping others to lead happy and healthy lives. She encourages a balanced lifestyle to all her clients' encompassing fitness, mobility and yoga, positive mental health, nutrition, and rest.
Find out more about Jules on social media via Instagram and Facebook @hobbsholistichealth or attend one of her free classes via the Community Online Academy.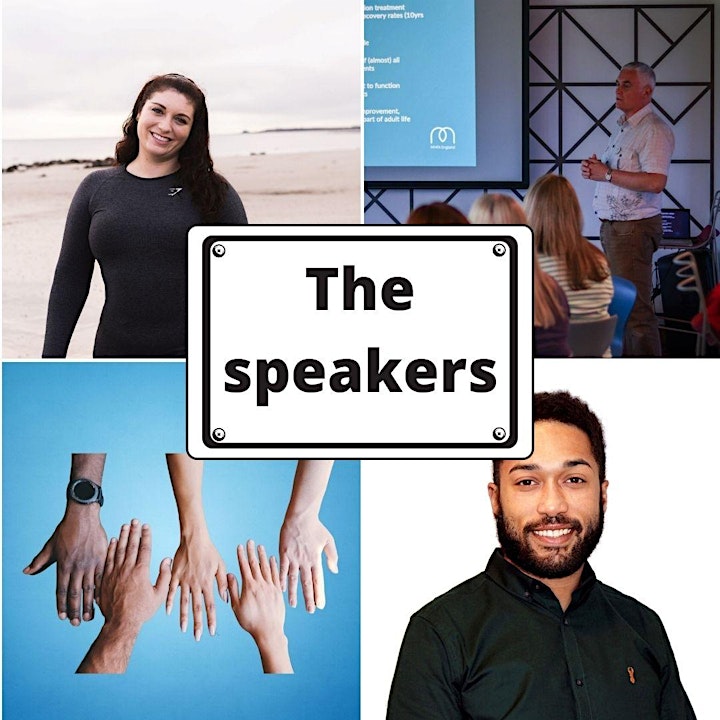 The Charities:
The Covid pandemic has caused a secondary impact on our mental health. As a small island community, we believe it is important to support our local charities to help those in need of support.
We have chosen two local charities and ask if you could please make a small donation in lieu of ticket costs. Representatives from each charity will attend the event with further information about their charities. They will be invited to say a few words at the end of the session and there will be collection buckets available if you wish to make a cash donation.
Isle Listen:
This charitable initiative provides support and training in Isle of Man schools, workplaces and wider community, helping people to recognise that mental health is just as important as physical health!
Their work focuses on providing education, transformative early intervention, and prevention strategies to avoid the unnecessary escalation of mental health problems and help to alleviate pressure on the statutory services.
Their aim is for everybody in the Isle of Man to feel emotionally empowered and effectively supported with their mental health.
Find out more about Isle Listen's work at www.islelisten.im
You can donate to their cause at www.islelisten.im/donate/
Motiv8:
First established in 1978, Motiv8 was the first service on the Isle of Man to assist those with alcohol problems. Since then, they have evolved through several name changes to become the Motiv8 you know today which also includes drugs and gambling support services.
The primary aim of Motiv8 is to help anyone impacted by drug, alcohol, gambling and in more recent years, gaming problems. This includes providing dedicated professional counselling and support services to individuals, families and children.
Demand for Motiv8's services has increased since the start of the pandemic where incidents of drug and alcohol abuse rose along with increased mental health issues resulting from loneliness and isolation.
Find out more about Motiv8's work at https://www.motiv8.im/
You can donate to their Go Fund Me page at https://gofund.me/eeb1c366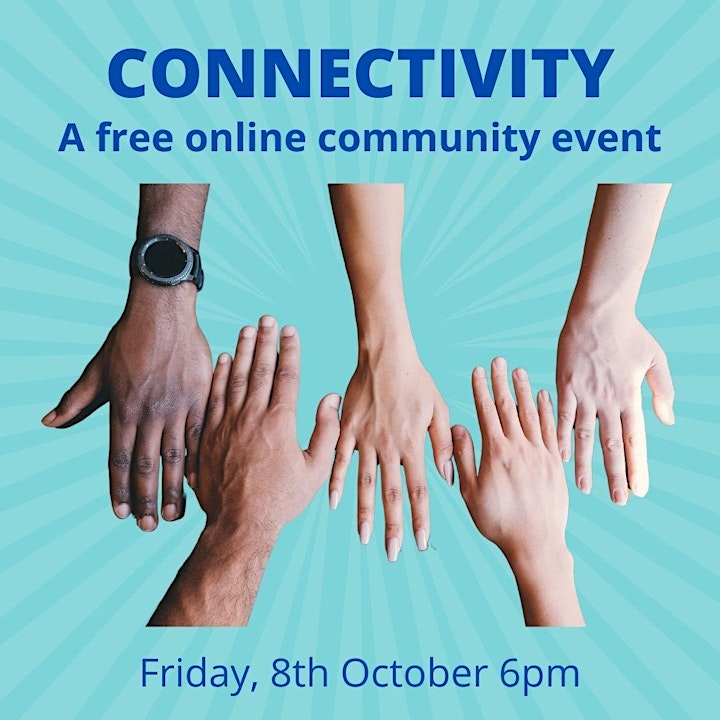 Our Sponsors:
This event would not be possible without a huge thank you to:
Manx Telecom:
Manx Telecom Ltd is the primary provider of broadband and telecommunications on the Isle of Man touching the lives of almost every individual and business on the Island.
As one of the largest employers on the Isle of Man, Manx Telecom takes mental health seriously with a top-down approach in regards with training and support. At present, over 12% of their staff are already Mental Health First Aiders, including their leadership team, with further training courses scheduled.
Manx Telecom plays a large role in the community through an innovative range of activities, including charitable donations, sponsorships, and corporate social responsibility initiatives.
Capital International:
Capital International was founded in 1996 by Peter and Anthony Long, a father-son team with the single-minded mission of providing the best possible service to their clients.
Operating from the Isle of Man for over 25 years, the Group has grown to serve over 10,000 clients and the team have developed a deep understanding of the key sectors in the offshore space.
The Capital International Group offers a full suite of financial solutions and works with a broad spectrum of professional firms and advisory businesses located across the globe, each of which has specific and constantly evolving needs.
Earlier this year, Capital International Bank was launched, a completely digital bank specifically designed to meet the needs of corporate clients, including those in the eGaming sector. You can find out within 200 seconds if you are eligible for an account, which is followed by a streamlined digital onboarding process where your new account is opened within 10 working days.
With pragmatic decision-making, fast onboarding and transparent fee structures, this is the first digital bank on the Isle of Man.
Cycle 360:
A unique place where cycling, fitness and cafe coffee all meet under one roof.
Cycle 360 has established a strong brand on the Isle of Man, one that is recognised for promoting physical and mental health - whether that's through fitness classes, encouraging people to make the most of our stunning outdoors on bikes, or serving nutritious meals.
This business has proudly supported Isle of Listen, a local mental health charitable initiative, as its chosen charity of the year and has a very strong ethos towards mental health, believing it to be just as important as physical health.
Clients of its upstairs fitness lounge, Fitness 360, often regard the premises as an excellent place for escapism. They feel greatly encouraged by the friendly staff, motivational instructors, and highly qualified personal trainers when in the studio or gym setting. Cycle 360's beauty partner, Purité, also provides a place to unwind upstairs and indulge in some self-care with express treatments and massages.
All of these components under one roof show nothing but devotion to the Cycle 360 mission of helping islanders and visiting guests add to their lifestyles in a healthy way.
Ciara H Photography:
Ciara, of Ciara H Photography creates beautiful photos that are full of life and colour. She brings raw emotion to her images which are then finished with a modern Pinterest and/ or Instagram worthy edit.
Since starting her own business, Ciara grew more aware of the importance of mental health. Firstly, she protects her own health by ensuring she isn't swept up into working all day, every day, and relies on her strong support network. Secondly, Ciara champions and works with influencers and local businesses who advocate positive mental wellbeing.
Ciara believes that everyone deserves to have a support structure and skills to maintain their mental health and is thrilled to be able to support this project.
The Fine Print:
Your Ticket:
Your E ticket provides one login on a device of your choosing. Multiple people can watch from one device if you wish.
GDPR:
Your personal information will not be shared or used for any other purpose than the event. You will receive emails with your event invite, further event information and any follow up details such as the event playback link. You will not be added to any mailing list or contacted for any other reason. If you wish to hear about other free wellness events, you will need to sign up to the Hobbs Holistic Health mailing list.
Filming:
The event will be live-streamed and recorded from Studio ONE in Douglas on the Isle of Man. The resulting content will remain the property of the event organisers. A playback link will be shared to all those who register.
CPD:
Certificates for use towards professional development bodies can be provided by Steve Hobbs. Please email stevehobbsshine@gmail.com to request a CPD certificate after the event.
Should you have any further questions or for press enquiries, please contact juleshobbshealth@gmail.com
Organiser of Connectivity, a free community event to commemorate World Mental Health Day