Description
If you want to live your life at a deeper level of conscious awareness and engagement with others, you have come to the right place.
Welcome to Conscious Cafe in Plymouth, which has evolved from our popular Talks in the Pub group. We have arranged this new discussion group to bring you together with like-minded people who want to explore and expand personal growth, to increase self-awareness and to engage in conscious conversations which create deeper connections with one another.
Our first meeting, in September, was well-attended and we had a fascinating and stimulating series of conversations about how we are conditioned to think in particular ways, and how to make this conscious.
Our next talk and discussion is by Ann Skinner and is entitled Giving versus Receiving, Caring versus Carrying.
Ann Skinner, otherwise known as The Heartworker, is a coach, teacher, writer, doodler. Ann is the bestselling author of The Art of Contribution and founder of The Heartworkers Academy.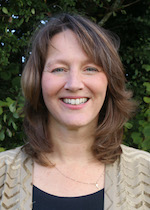 Everything Ann does is created with her heart sat firmly in the driver's seat and she helps others do the same. All her work aims to inspire us to reconnect us to our very essence so we can reclaim all of who we are - intuitive, creative and heartfelt beings.
You can follow her personal daily Heartwork doodles on Instagram or Facebook.
If you have found ConsciousCafe you are likely to enjoy thoughtful conversations about how you want to live your life, what your values are and what you can do to help create a better world for everyone. You will be interested in exploring other people's points of view and in connecting with others at a heartfelt level.
ConsciousCafe runs groups in different parts of the country (and are expanding abroad too). We bring people together for great conversations and connections.
Future Conscious cafe topics will be:
Our values and how they mould our lives

Conscious relationships

How our past shapes us - consciously and unconsciously.
We look forward to seeing you all for an interesting and stimulating evening,
Alan and Grace :)
Interest is high, so book your place to avoid disappointment