4 x Live-Virtual Modules: Managing EDI; Courageous Conversations (with actors); Unconscious Bias; Inclusive leadership (with actors).
About this event
Overview
A comprehensive modular programme designed to give managers the skills and confidence to embrace diversity and proactively nurture an inclusive working environment.
The course is split into 4 x 2-hour live virtual modules; one delivered every three weeks. At the end of each module, attendees will be given a self-reflection tool or learning transfer activity to help integrate the learning into the workplace. And best of all, modules 2 and 4 are brought to life with live actors.
The group will be no larger than 18 so everyone gets the opportunity to interact.
Attendees will receive a digital certificate upon completion of all four modules. You will also be given complimentary access to a mini Toolkit (worth £500) that will enable you to cascade the learning to your team in fun and engaging ways (in a face-to-face or virtual context.)
Module 1 - Managing Diversity & Inclusion
4th November (13:30 - 16:30)
Module 2 - Courageous Conversations (with live actors)
18th November (13:30 - 16:30)
Module 3 - Unconscious Bias
2nd December (13:30 - 16:30)
Module 4 - Inclusive Leadership (with live actors)
16th December (13:30 - 16:30)
A place on the course (all 4 modules) is £450 (+VAT) per person.
By the End of the 4 Modules You Will:
Have been reminded of your legal responsibilities in your role as a manager
Understand the business case for championing Equality, Diversity & Inclusion (EDI)
Recognise the difference between discrimination, harassment, bullying and banter
Understand how these behaviours show up in face-to-face interactions, as well as in virtual / online contexts
Have greater awareness of where your organisation / team is doing well with regards to EDI, and where there is opportunity to do more
Have explored how recent changes in working practices due to COVID-19 may have impacted inclusion
Recognise the consequences of failing to challenge and manage inappropriate behaviour and comments
Be confident to have 'courageous conversations' that nip inappropriate behaviour in the bud
Have practiced giving constructive, non-confrontational feedback (and welcoming feedback yourself)
Understand what unconscious bias is, why it occurs, how it impacts in the context of your role
Have explored Micro-Behaviours, Group-Think, Affinity Bias, and Confirmatory Bias and how these impact in the workplace
Have a range of strategies to minimise the impact of unconscious bias in your role as a manager
Understand the qualities of an Inclusive Leader, where your strengths lie, and identity areas for growth
Be confident to role model inclusive behaviours
Be confident to use your Toolkit to build a more inclusive team (in a fun way)
Have a personal plan for action
Receive a digital certificate of attendance
What People Say?
100% of delegates said they would recommend this workshop to others
91% of delegates rated their skill & confidence in the subject as 'very' or 'extremely high' as a result of attending the programme
87% came away with tangible actions to implement immediately
"I really liked the idea of using actors to bring alive a dialogue - to make it "real" for the people attending the session. I had no idea how it would work but the gamble paid off - I will certainly use RightTrack Learning again and would recommend them to others looking for such training - well worth the cost!" Karen Oliver, Talent Acquisition and Development Partner, UCAS
"10/10. Well presented. Inclusive. Engaging." Phil Donohue, Head of HR, Dublin Bus
"The actors that they use in the sessions to act out scenarios and the way they create an open an honest environment for the attendees to be able to participate freely with feedback is completely refreshing and innovative." Jennifer Crampton, Senior HR Business Partner, Catalyst Housing
"The standard of training, the content of the courses, the presentation quality, the thought behind everything RightTrack Learning does; the support and the way they make you feel as a delegate, is top drawer in terms of professionalism, knowledge, and service care, but ultimately everyone is left with a memorable experience and an immense sense of achieving something. Invaluable in progressing our careers or just making the day job easier." Margo Keys, Finance Director (previous), Enterprise Inns
Other RightTrack Learning customers include: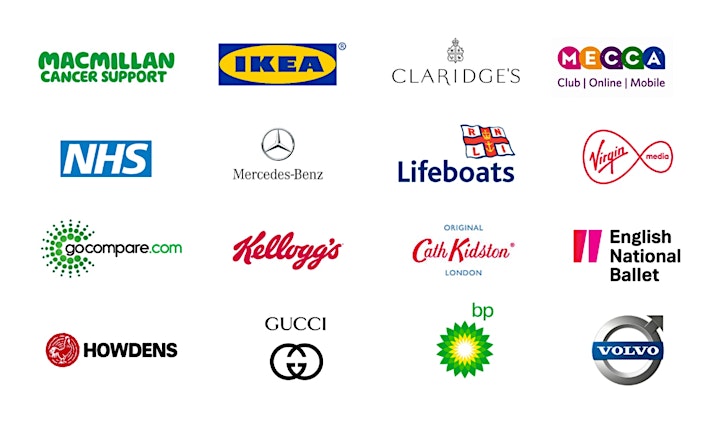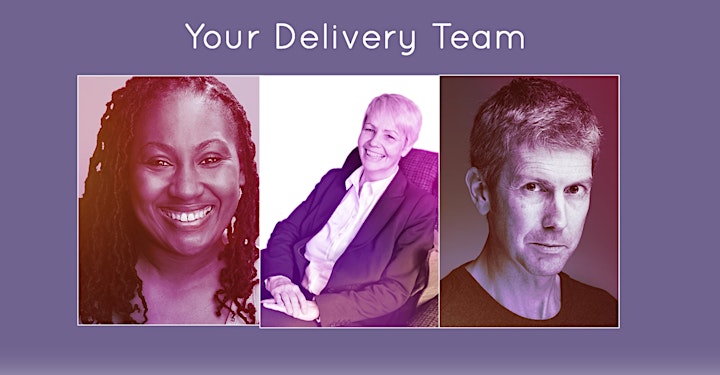 Need Help Making Up Your Mind?
If you would like to find out more about RightTrack Learning's creative training design and delivery over the - dare we say it - 30+ years we've been in the L&D arena, check out the website - www.righttracklearning.com.
Or... if you'd prefer a good old fashioned chat about the course, call us on 0121 222 7313. It is also possible to arrange a face-to-face-virtual pre-chat with the trainer, our Head of Diversity & Inclusion, Paula Whelan, upon request.
Date and time
Location
Refund policy
Organiser of Conscious Inclusion for Managers Training, with Actors!
RightTrack Learning is a family-run, boutique training company that's been designing and delivering creative workshops in a range of cutting-edge subjects for more than three decades. They have worked with the likes of Gucci, IKEA, National English Ballet, GoCompare, Mecca Bingo, Kellogg's and Volvo to name just a few. (And their founding Director has an OBE for her 'Services to Training'.) You won't be disappointed no matter what course of theirs you attend; just read some of their delegate comments to see for yourself!