How do we turn conscious inclusion from a box-ticking exercise to a necessity for business leaders and C-Suite executives? We find out.
About this event
Busy executives, male or female, rarely have the time or incentive to think deeply about how diversity, or the lack thereof, might be affecting the performance and potential of their team/organisation. We hear things like this all the time:
"Sexual harassment and bullying are shocking problems but they certainly don't happen here."
"We're as inclusive as we can be but there aren't enough people from the minority groups who merit promotion, which is the only reason we have just white men in our executive team."
Fiona Hathorn is a Governance, Diversity & Investment expert and advisor as well as the CEO of Women on Boards UK (WOB). She is joining Serenity in Leadership to talk about how collaboration, thinking together and the skills needed for this are now a much greater priority than 20 years ago for successful business performance, leadership and competitiveness in a global economy.
As traditional business models become rapidly obsolete, the war for talent intensifies. C-Suite executives need the right competencies to chart a path through this change and to lead in a purposeful and collaborative way and bring the whole organisation with them.
In her entertaining talk, Fiona will share the latest research on how diversity enhances group intelligence and innovation and is essential to delivering top performance. The evidence is incontrovertible; teams of like-minded individuals are unlikely to deliver competitive advantage or exceptional results.
The talk will comprise why diversity makes us smarter and research-backed views on why diverse teams outperform others; the business case and what's in it for you; and how to be an inclusive leader, manage talent and help minorities perform consciously.
After her talk, attendees will have an opportunity to reflect together on what has arisen for them in hearing Fiona speak.
*** This event is for senior people with responsibility for delivering organisational results ***
*** A portion of the proceeds from the event will be going to Wellbeing of Women, a medical research charity close to Fiona's heart ***
More about the Speaker
Fiona Hathorn has sat on both marketing and audit & finance committees.
Some of her many credentials include: Advisory Board Member and ex Non-Exec Director of Spktral (a technology company that helps organisations simplify the gender pay gap reporting process); advisor to Peel Hunt (mid-cap stockbroker) and Chair of Hanx's Nominations Committee (FMCG start-up); Patron of Fight for Sight (a medical research charity) and was formerly a director for Hill Samuel Asset Management.
She has advised the board of the Thai Euro Fund and is a Judge for the Non Executive Director Awards, sponsored by The Sunday Times and in 2020, joined King's College London's 'Global Institute for Women's Leadership' Advisory Board.
About the Series
Profitable Wellbeing - Working towards creating the most successful, inclusive work cultures in 2021
Join Serenity in Leadership as we bring together exceptional thought leaders and grassroot colleagues to propel the importance of diversity and a healthy workplace culture.
This monthly series focuses on the nuances of the more challenging - and less talked about - aspects of inclusion and wellbeing. From disability awareness to love's place at work, we dive into the deep end to grapple with unconventional subjects head-on.
Each event begins with a short keynote by an amazing speaker, followed by a 40-minute dialogue in which all attendees have the opportunity to explore the impact that the talk has had on them. This hybrid formula is unique in that it brings together education, exploration, and proactive support in a non-judgemental environment and it enables people to interact and hear each other's feelings and reactions following the talk.
Date: 15th April
Time: 12-1:30pm
Place: Zoom
NB: if you are unable to attend but would like a recording of the session, please purchase a ticket for the event and we will send you a link afterwards.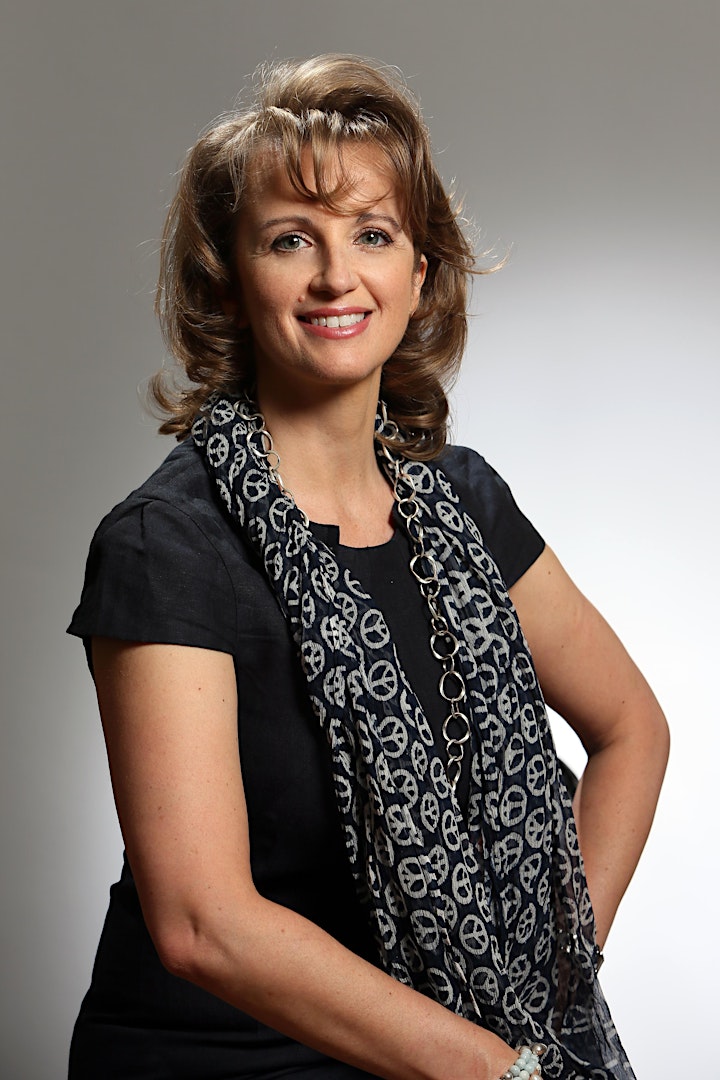 Organiser of Conscious Inclusion – Why Leading Collaboratively is so Difficult
Serenity in Leadership transforms organisational cultures.
Over the past 25 years, we've worked with executives in Fortune and FTSE 500 companies such as Pfizer, Citigroup and Transocean to help them build a more responsible workplace.
‍
We believe that responsible power is the cornerstone of business success. 
For employers, a responsible workplace encourages compassionate leadership and accountability. 
For employees, a responsible workplace fosters psychological safety, risk taking and -self -expression. 
For the organisation's culture, a responsible workplace builds trust and collaboration and welcomes diversity 
in its people.
 
Our passion for responsible power has led us to support the role of inclusion, diversity and gender-balance in the workplace. As a result, all our solutions take into account these factors to ensure you reap the considerable rewards of a more enlightened organisation.