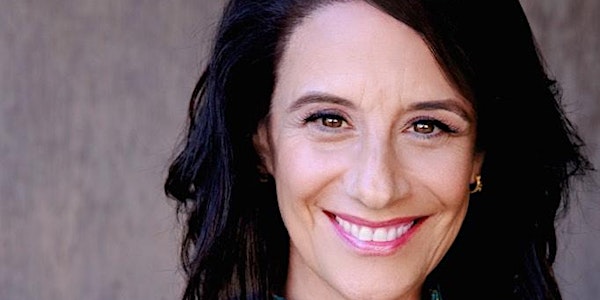 Conscious Uncoupling:A Better Way to Breakup. One day workshop with creator...
Event Information
Location
St Martins House
7 Peacock Lane
Leicester
LE1 5PX
United Kingdom
Refund policy
Refunds up to 30 days before event
Description
About the Workshop
Are you in the midst of a painful breakup or divorce, or still suffering with unresolved grief over a past breakup. Perhaps you are planning a breakup and want to do it the right way?
Are you finding it difficult to concentrate? Do you have feelings of anger, grief or maybe guilt raging inside you? Are you feeling stressed and unable to cope, yet have nowhere to turn? Are you finding yourself endlessly worried about your children or about money?
Would you like to leave any hurt feelings, festering resentments or unfinished business from a previous relationship behind, so you can move forward with an open, happy and healed heart?
Then join Katherine in this amazing one-day workshop, and discover how you can:
Move towards resolving your heartbreak and become more liberated;

Begin transforming your difficult emotions into the fuel you will need to make positive and long-lasting change;

Start finding ways of discovering how to make amends to yourself that free you from the residue of resentment and regret;

Identify core beliefs that have been sabotaging your love life, and awaken to the power you hold to create a new narrative of happiness in life and love;

Take steps to create and sustain a healthier dynamic with your former partner moving forward to co-raise well-adjusted children and

negotiate your separation with fairness and integrity.
Conscious UncouplingTM is a blueprint for separations and breakups that is most known for encouraging acts of kindness, generosity and goodness between separating couples and helping them to make genuine efforts to do the right thing for the right reasons.
WHAT WOULD MOVING ON IN A HEALTHY WAY ALLOW YOU TO DO WITH YOUR LIFE? Whether you attend as an individual or as a couple, Katherine can help you transform your painful ending into a powerful and beautiful new beginning, so you can start creating a life you love.
Date and time
Location
St Martins House
7 Peacock Lane
Leicester
LE1 5PX
United Kingdom
Refund policy
Refunds up to 30 days before event