Event Information
Refund Policy
Contact the organiser to request a refund.
Eventbrite's fee is nonrefundable.
Conservation in Practice with Glasmalerei Peters
About this Event
The Institute of Conservation Stained Glass Group is pleased to announce the first in a series of webinars with two experts in stained glass conservation presenting two of their recent projects.
Our first presenter, Markus Kleine ACR, Head of the Conservation Department at Glasmalerei Peters Paderborn, will present:
"Reconstruction of nineteenth-century stained glass windows with artistic infills, St. Gertrud's Church, Machelen, Belgium."
The historic stained glass windows from the transept and the side chapels of St. Gertrud's Church in Machelen, Belgium were removed in 1949 after being badly damaged in World War II. In April 2001, the remaining fragments of glass were mapped to their original location but unfortunately the damage to the historic stained glass was considerable.
In 2010, the contract for the conservation of the historic stained glass windows was awarded to the architect Gisèle Gantois. Although the early twentieth-century transept windows by Atelier Comère-Capronnier were badly damaged, they were of such quality that the expression of the figures remained clear despite the numerous gaps. Gantois commissioned the artist Peter Schoutsen with the development of a feasible design concept where he chose to work with text instead of reconstructing the characters. In the workshop of the Glasmalerei Peters, both the conservation work on the historical inventory and artistic infills were completed after a long sampling phase.
Our second presenter, Christa Heidrich MA, Conservator at Glasmalerei Peters Paderborn, will present:
"Give 'em more time! – breaking new ground to conserve concrete glazing in-situ"
One of the main problems concrete glazing is subject to is the lose of alkaline protection. The young concrete, as an innately alkaline environment, protects the inner iron armatures from corrosion. Unfortunately, this protection dissipates due to atmospheric influences over time.
As a result, the iron parts of the concrete glazing start to corrode with all the well-known consequences. Until now, the aim of conservation treatments on concrete glazing has been to reduce the atmospheric impact and to slow down the corrosion effects.
Re-alkalisation is used in the conservation of concrete buildings but had yet to be tested for dealing with the issues of concrete glazing. In collaboration with a material research laboratory we tested and adjusted this method for concrete glazing until it was applicable in practice.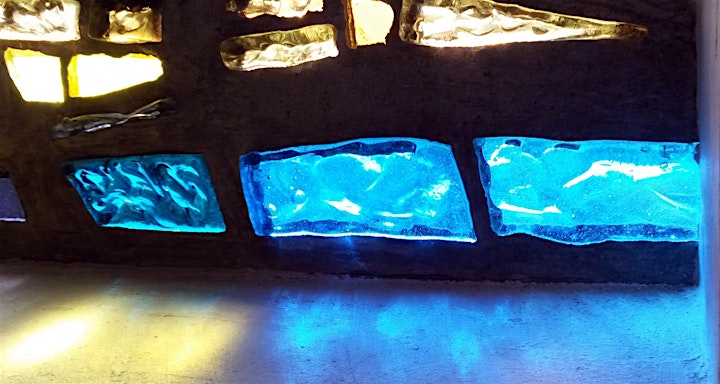 Date and Time
Location
Refund Policy
Contact the organiser to request a refund.
Eventbrite's fee is nonrefundable.