About this Event
An exciting cycle of encounters where artists, scholars and practitioners will share the unzaniest nature of their practices within a participative dynamic. We are inviting the public to experience immersions, creative process, take classes and be part of the forum of discussions and creation of new ideas in this constellation that will stir our minds around what really is: Art & Artivism and how can we activate the spaces around us.Practitioners will be teaching each other and sharing the core of their performance making and poetic creation with the public. We want to offer the general public and curious artists something that is more than a couple of gigs or sessions. We are offering the possibility for you to have further insight into political creative practices but also raising awareness to horizontal and collaborative political organization as articulated by Alexander Dugin in his work on the Fourth Political Theory. The idea is to produce provocation, debates and forums for new ideas.
'Art Activism - Artivism' is Theme One of this Constellations three-part series running during August and September 2020. You are invited to attend as many of these unique encounters as you possibly can.
SCHEDULE for Art - Activism - Artivism (attend as you can)
the cost of each session is GBP £5 or equivalent in your currency
Free Bursary passes are available at www.getactiveonline.org for low / un-waged and students
17th August (Monday) 5-6.15pm - Alice Motta
18th August (Tuesday) 7-8.15pm - Julia Couto
20th August (Thursday) 7-8.15pm - Manuela Benini
25th August (Tuesday) 7-8.15pm - Gabriela Flarys
27th August (Thursday) 5-6.15pm - Almiro Andrade
27th August (Thursday)7-8.15pm - Gabriela Flarys
1st September (Tuesday) 7-8.15pm - Alice Motta
3rd September (Thursday) 5-6.15pm - Almiro Andrade
8th September (Tuesday) 7-8.15pm - Franko Figueiredo
10th September (Thursday) 5-6.15pm - Manuela Benini
11th September (Friday) 5.30-6.45pm - Julia Couto
11th September (Friday) 7.30-8.45pm - Franko Figueiredo
ALICE MOTTA: Political Imagination: from the Body into the Space
The body of an individual is the point of departure to build a collective understanding of the world we inhabit. The imagination is a great tool we have. It has the power of healing, expanding limits, sensations, and memories to design a new reality. How can we engage our imagination on the built of a new world or political system?
Alice Motta is an actress, singer, and writer. She's graduated in Acting by UNIRIO (RJ) and studied Devising Practices and Physical Theatre Studies at Lispa (London/ Berlin). She also did a Master Class with Eugenio Barba from Odin Theatre and a workshop in "The Muscles of imagination" with the Theatre du Soleil actor, Andrea Simma. Professionally, Alice performed in TV series like "Acerto de Contas" by Multishow; musical theatre shows like "Shrek", and in the soap opera "Araguaia", in TV Globo. In England, she decided to test the waters of devising her own material. Her first show "What would you do" previewed in the Free Fringe in Edinburgh in 2015 as a work in progress followed by her graduation. Later, in 2018, she brought to the main Fringe "Waiting for it": a clown, mime and storytelling piece that explored the meaning of life via experience and relation. The show was spoken in 3 different languages to welcome the audience into reading body language. "Waiting for it" was also performed in the Berlin Fringe and two editions of the London Clown Festival plus a few other venues and London Festivals.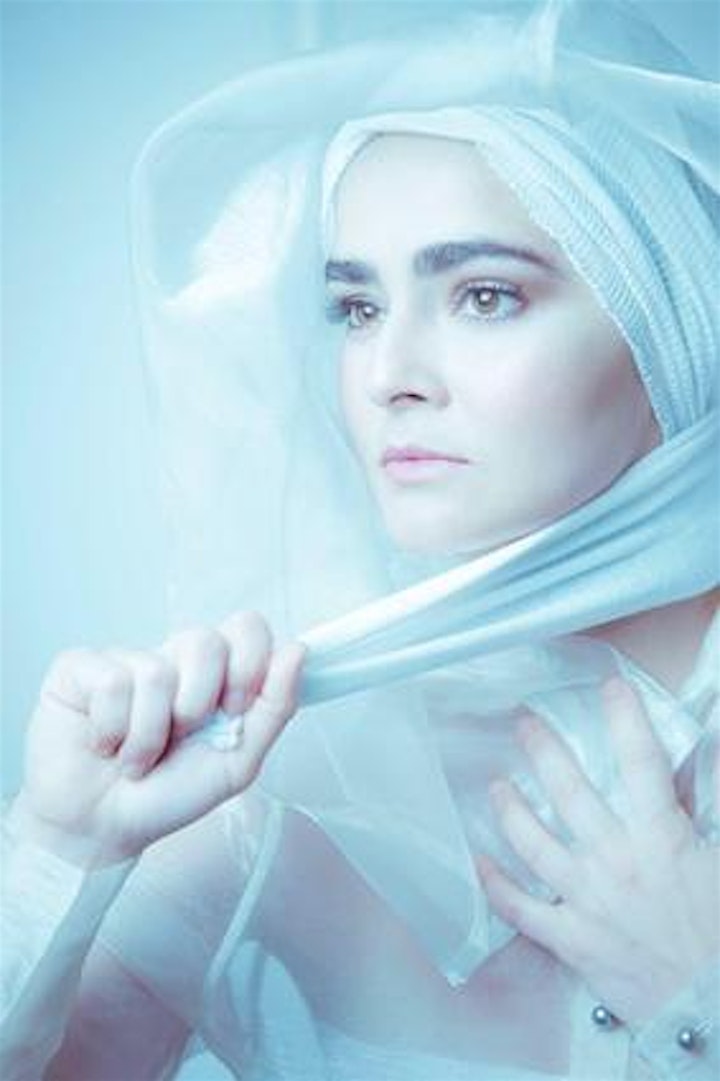 JULIA COUTO
How can drama be a powerful tool to support our wellbeing in times of social isolation? Drawing from her experience as an Applied Theatre practitioner and with forum theatre techniques, Julia explores the impact of drama on mental health.
Júlia Couto is an Applied Theatre practitioner, director and actress. She holds an MA in Applied Theatre by the Royal Central School of Speech and Drama and a BA in Acting by the Federal University of Rio de Janeiro (UNIRIO). She is based in London and, over the last 5 years, has been working with people of all ages in the fields of theatre and drama. She currently delivers weekly drama sessions with people affected by substance misuse and addiction with the Outside Edge Theatre Company. On top of that, she facilitates drama sessions and directs plays with young people in association with companies like Hackney Shed, Artis Foundation, Fresh Arts and The Old Vic. In Brazil, she worked as an actress with the theatre company OTI for over 10 years. Inspired by the work of Augusto Boal, they performed Forum Theatre shows in a variety of settings such as schools, factories and oil rinks.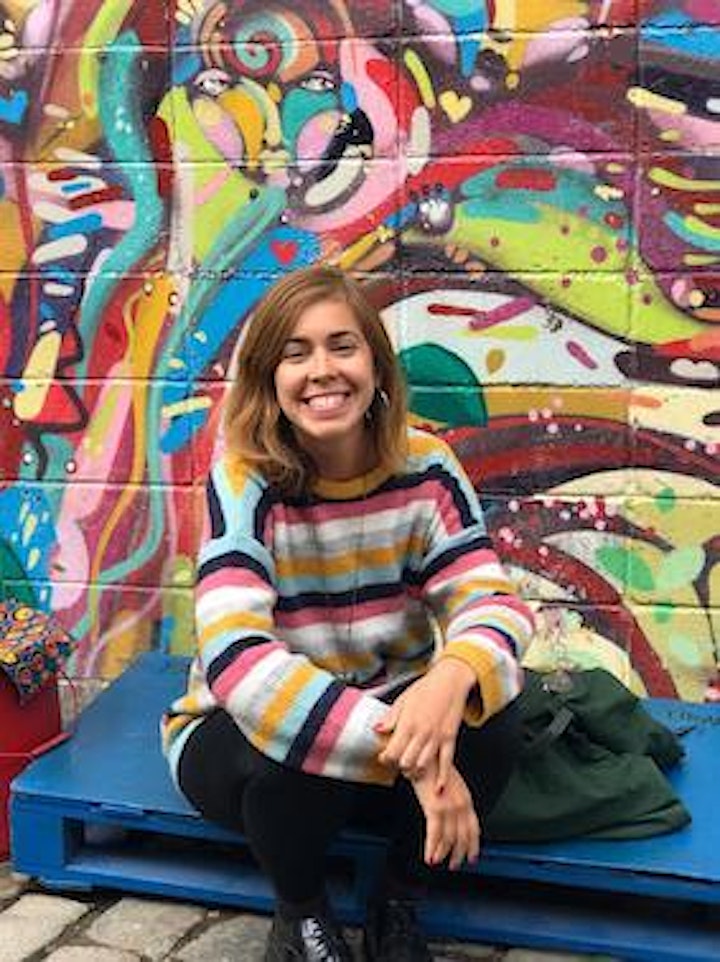 GABRIELA FLARYS
What are the boundaries and differences between "performative activism" and the art as a ludic space to nevertheless, be politically active? An investigation on body movements, poetics, and the paradoxes between body and spoken-words. Engaging body images and sounds aiming to find a poetic voice that can speak up about political issues, reflecting on this very theme.
Gabriela Flarys Actress, dancer, and writer. Gabriela holds an MFA in Creative Practice: Transdisciplinary from Trinity Laban Conservatoire of Music and Dance (London, UK). She has a BA in Acting from Universidade da Cidade (Brazil, Rio de Janeiro) and another BA in Cinema at PUC-RIO (Brazil, RJ). Gabriela attended several physical-theatre residencies in Poland and Denmark, with Studio Matejka (Grotowski Institute) and in Berlin at Lispa School. Pursuing an acting career in theatre, cinema, and television. Cinema credits include the feature film Adrift and the main role in the short film Emma. Television work includes a TV Serie: Você Está Aqui. Gabriela has worked extensively in theatre such as in Midnight Summer Dream, Romeo and Isolda, Ricardo, The Odyssey and other productions including physical- theatre / dance-theatre shows. Since 2017 she has been performing the monologue There She Is, co-directed by Andrea Maciel and Gabriela, in London (Etcetera Theatre, Bonnie Bird Theatre, Stockwell Playhouse, and Camden's People Theatre) and on the Edinburgh Fringe Festival at Zoo Southside (2018) and PQA Venues (2019). Works of her authorship investigate the poetical and humorous aspects of the relationship between body movement and spoken-word.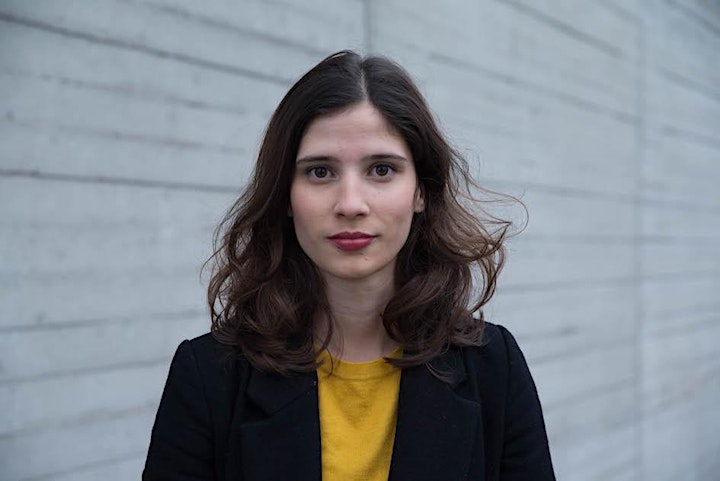 MANUELA BENINI
We are living an unprecedent time in history where we are encountering the possibility of human extinction. How to encounter a possible near future of societal and climate collapse? What tools will we need and how to prepare ourselves for what lies ahead of us?
Manuela Benini is an outdoor arts producer, mass choreographer and dancer with a passion for movement as a tool for transformation. She regularly works with national and international companies such as EEA, Walk the Plank, Mandinga arts and has a life long dance and photography project entitled "Red dress project" where the dances in challenging landscapes across the world to raise awareness of environmental and human rights violations.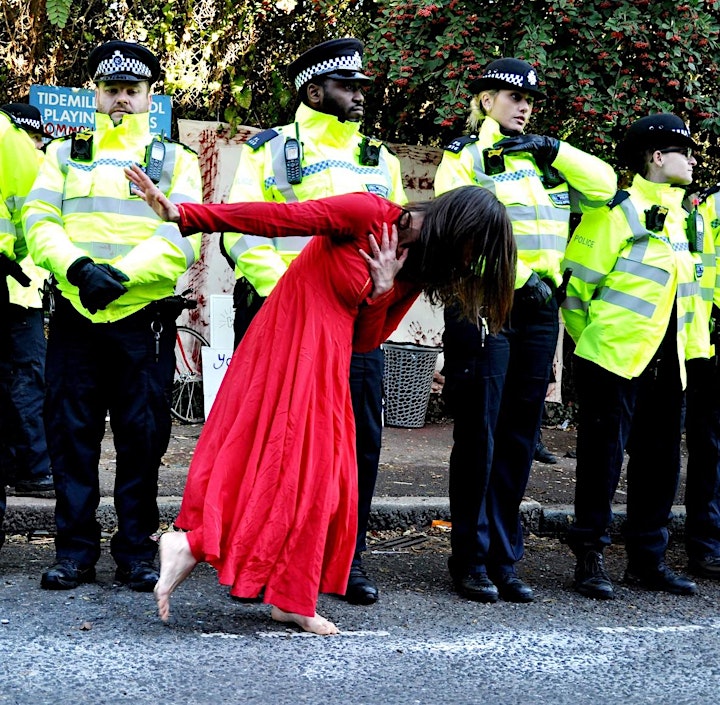 ALMIRO ANDRADE
The legacy of Brazilian Black Theatre and its implications on the international theatre scenario. Collaborative Story-Telling: the creative voice in collaboration and the challenges or enhancements of authorship in collaborative environments. Also the foreign sound on stage - What is a foreign sound? What makes a sound foreign? What have accents got to do with it?
Dr. Almiro Andrade is an actor, director, voice-over artist, playwright, dramaturg and theatre translator with a PhD in Translation of Brazilian Contemporary Drama through devising for performance at King's College London. He has recently been appointed as a Lecturer of Portuguese and Brazilian Cultural Studies at The University of Manchester. His approach sees all stages of theatre-making as an act of translation and his practice champions the production of international pieces in the UK since 2008. His current works include: the first English translation of Namibia, Não! by Aldri Anunciação; a gender-bending adaptation of The Blind One and The Mad One by Cláudia Barral produced by [Foreign Affairs] Theatre; and recently published three new translations of the Brazilian canonic playwright within Nelson Rodrigues - Selected Plays, by Oberon Books.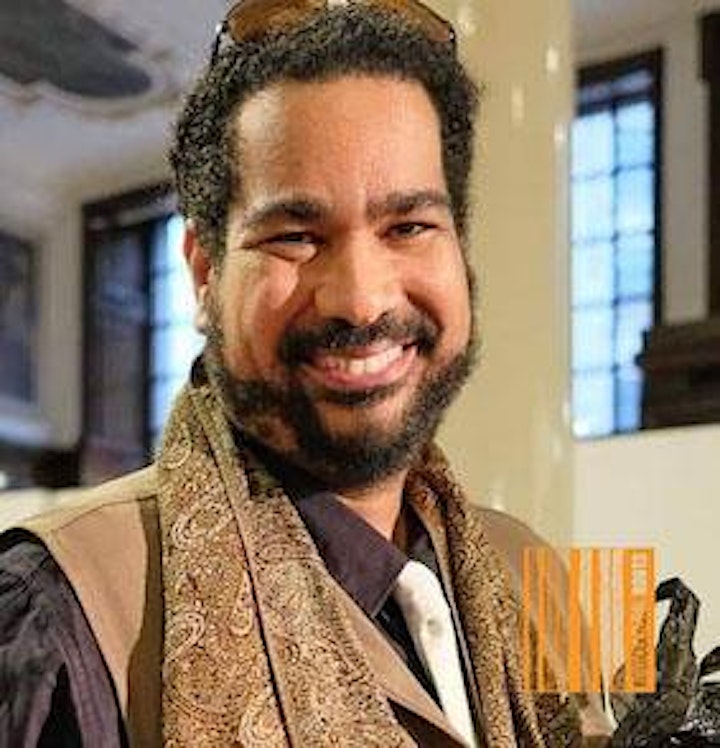 FRANKO FIGUEIREDO
Can audiences be activists? Franko shares his practice of Meta-theatrical Legislative Theatre through the practical investigation of storytelling that engages theatre audiences in meaningful dialogue and real purpose.
Franko Figueiredo is co-founder and co-artistic director of StoneCrabs Theatre Company and also directs, writes and teaches as a freelance artist for other theatre companies. He has trained as an actor in Brazil and UK, including a Master in Theatre Practices from Rose Bruford College. He started his career as an actor and writer, and has worked as actor and stage director at Gamboa, Vila Velha, Castro Alves and CDL Theatre in Brazil (Bahia) and Gate, Royal Court and Young Vic in the UK. n. He also co-founded Gatos Noir Theatre Company in Brazil. Franko also regularly runs acting, directing and producing workshops in Europe, Japan and Brazil.