About this Event
An exciting cycle of encounters where artists, scholars and practitioners will share the particular nature of their practices within a participative dynamic.
We are inviting the public to a creative process, to experience immersions, and take classes while participating in a forum of discussions within a constellation of practitioners. The focus will be always on your Body and Wellbeing:
The Arts of The Body & Health. Practitioners will share their experience inviting participants on a journey of discoveries of their own potential and guide them into exploring new skills and improving their performance.
We want to offer the general public and interested artists something that is more than a couple of gigs or sessions. We are offering the possibility to have a personal investigation into the power of deep listening, the alignment of the spine and its connection to sound and breath, the Topology and Lemniscate on Laban Bartenieff System. The idea is to produce wellbeing, wholeness and a space for creation and self-development.
'Art of the Body & Health' is Theme One of Constellations II: A tree-part series running during August and September 2020. You are invited to attend as many of these unique encounters as you possibly can.
the cost of each session is GBP £5 or equivalent in your currency
Free Bursary passes are available at www.getactiveonline.org for low / un-waged and students
SCHEDULE for Arts of the Body & Health (attend as you can)
Henrique Schuler: Body Space Articulation – Topology and Lemniscate on Laban Bartenieff System
26/08 5pm-6.15pm (UK Time)
04/09 7.30pm-8.45pm (UK Time)
Jon Petter: Deep Listening® : impulse from a place of deep connection
26/08 7pm-8.15pm (UK Time)
12/09 3pm-4.15pm (UK Time)
Daniella Visco: Embodying the Chakras: The Seven Portals of Energy in our Body
28/08 5.30pm-6.45pm (UK Time)
12/09 5pm-6.15pm (UK Time)
Thomas Kampe: Feldenkrais and movement exploration: attention, action and creative wellbeing
28/08 7.30PM-8.45pm (UK Time)
02/09 5pm-6.15pm (UK Time)
Anna-Helena Mc Lean: Physiovocality and the extended voice
31/08 2pm-3.15pm (UK Time)
07/09 2pm-3.15pm (UK Time)
Julia Pond: Wave breath, earth body: experiences of time, movement for connection
04/09 5.30pm-6.45pm (UK Time)
09/09 5pm-6.15pm (UK Time)
HENRIQUE SCHULER: Body Space Articulation – Topography and Lemniscate on Laban Bartenieff System
The concepts and practices used as a technical-theoretical reference for this course are based on the Bartenieff Fundamentals exercises and the Laban Movement Analysis System. Considering the scientific advances in the field of biomechanics, body connections and the harmonic process of movement, we will see, guided by the LMA (Laban Movement Analysis),the Factors: Weight Time, Space and Flow of the Category of Efforts and also issues related to the Category of Space Dimensions Plans
Henrique Schuler is active on several fronts of ​​human body movement. Choreographer, dancer, teacher, therapist and   CMA (Certified Movement Analyst), completed a degree in contemporary dance at EFAV. He graduated in advanced studies of the Laban Movement Analysis System, at LIMS in NY. Joined Cia Regina Miranda and Actors/Dancers of Rio de Janeiro. Author of several choreographic works, some awarded in national and international festivals and exhibitions. He taught at academic institutions such as: EFAV (School and College Angel Vianna RJ), Institute of Arts of UERJ(University of Est. Do RJ), UAM (University Anhembi-Morumbi SP). His most recent scenic work "Corpo Sonoro Estudos" (Body Sounds Studies), is composed of three works with improvisation of dance, music and light: The contiguity of body-mind- space in the dance movement."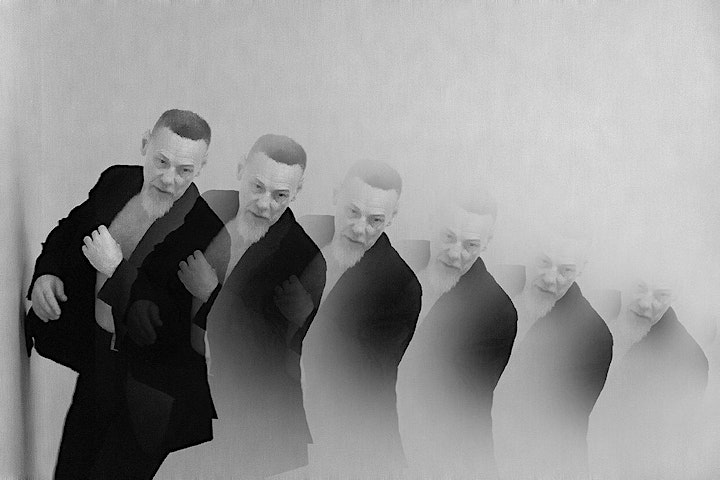 Deep Listening®: impulse from a place of deep connection
Our ears hear everything that reaches them, but to what do we actually listen? To engage in 'Deep Listening', as proposed by Pauline Oliveros, is to openone's body to the whole field of sounds, to listen to the sounds of daily life, nature, one's own thoughts, imagination, and dreams. Using our bodies and voices, we will seek to find impulse to move and act from a place of truly listening. At this precarious point in our planetary journey we surely, now more than ever, need to listen to each other and create spaces to do just that.
Jon Petter is an artist, musician, dancer, composer, arranger and educationalist. He believes in the right of all to an artistic life, and the power of sounding and moving, of singing and dancing, of engagement in music and art to empower, heal, enrich and unite all communities. Jon has over 30 years experience in the arts. His initial training was as a dancer at Central School of Ballet. He later trained with Community Music and John Stevens' influential 'Search and Reflect' method. He holds an EAR-tificate from Pauline Oliveros' Center for DeepListening @ Rensselaer. In 2019 he created Sound-Body-Space: Rituals for the 21st Century, in Bangalore, India.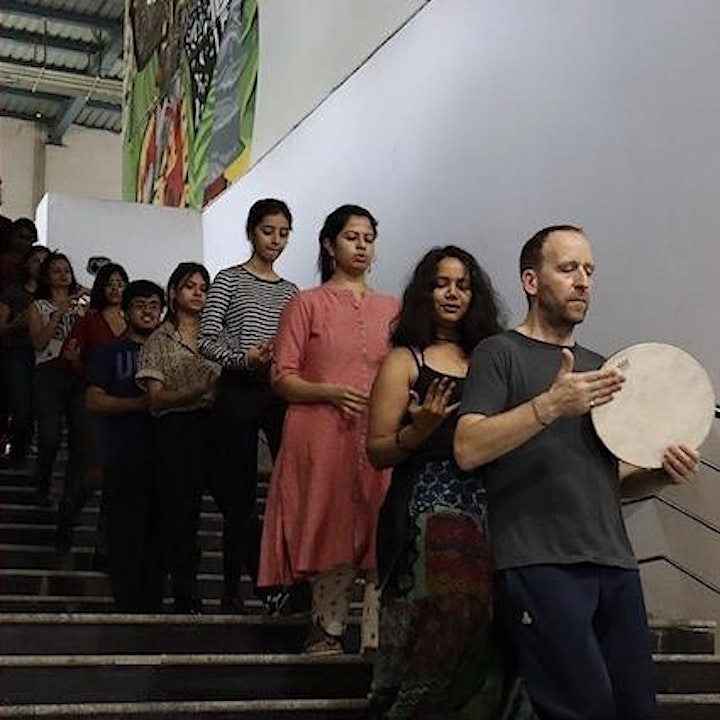 Embodying the Chakras: the Seven portals of Energy in our Body
We will investigate the chakras from the deep meaningsof the chakras in Sanskrit to the particular understanding within ouranatomical and energic nature. This connection with the infinite universal source ofenergy brings balance, circulation and regulation to ouremotions and health.
Daniella Visco is a Mentor and a Yoga Master by the Sivananda Yoga Vedanta Centre NY and Bahamas. As a Movement Director and body coach, she acts in Rio de Janeiro, São Paulo, Salvador, NY and London. She ministers workshops, classes, talks and Q & As in Body and Movement Advanced Techniques in Brazil, UK and US. She's created a body training integrating theatre and dance. And worked as a body coach preparing the actors for well-known directors, such as Ernesto Picolo, Wolf Maya, Gerald Thomas, Gilberto Grotski.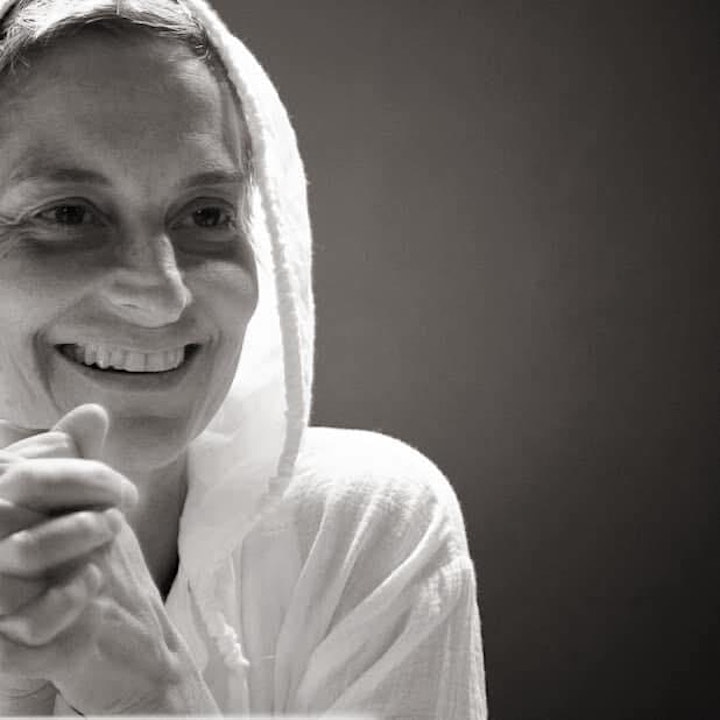 Feldenkrais and movement exploration: attention, action and creative wellbeing
These classes draw on the Feldenkrais Method and explore the relationship between refined awareness, ease in action and the activated capacity for pleasure and play in our daily lives.
Thomas Kampe (PhD) has worked with creative movement processes for the last 35 years. He works as Professor of Somatic Performance and Education at Bath Spa University. He has taught somatic approaches towards movement education, mainly for performers, in different settings around the world. Thomas is a qualified teacher of the Feldenkrais Method ®️, which forms a foundation for his teaching of dance and movement. Hisresearch focuses on legacies of critical embodiment and somatic practices.Thomas' writings have been featured in international academic journals, and he recently edited JDSP Vol. 9 (2017): 'Bodily undoing: Somatics as practices of critique', with Kirsty Alexander. He is a guest editor of the Feldenkrais Research Journal Vol. 6 (2019): 'Practices of Freedom: The Feldenkrais Methodand Creativity'. www.thomaskampe.com
Physiovocality and the extended voice
How can sounds and resonators connect our spine? Using different cultures to activate different body parts for different sounds, (e.g: Bulgarian, Russian, Eastern European) we will expand our vocal and spine awareness.
Anna-Helena Mc Lean Hons Music &Drama, Royal Holloway Uni of London (2000). Principal of Gardzienice inPoland 2000-2007. Performances include Metamorphoses & Electra. Leader ofinternational music & theatre exchange work worldwide since 2004. Ascomposer & ensemble coach, productions include Yerma, with KathrynHunter; Arquiem,Periplum (RNT); Nothing Left To Lose, Company Collisions (LIMF); Glasgow Girls(NTS); It's a Wonderful Life, Theatre Ad Infinitum (Bush); Bangarang (DundeeRep). Founding principal of Awake Projects, Awake Love Orchestraand Awake Youth. Guest director at the Royal Conservatoire of Scotlandsince 2004 as well as NSD, Delhi; DePaul Uni, Chicago; Volda College, Norway;Edinburgh College. Lecturer in extended voice and performance, Uni ofWinchester. As a director, productions include The Lear; Richard III, Aegis Productions; Romeo and Juliet; STORM forLibraries and Mme Butterfly (IJ Productions). Asactor-producer/musician-composer, productions include ill Met by Moonlight,Trestle; Titania - A Solo Cabaret; How To Be Immortal, Penny Dreadful Productions. As a musician productionsinclude King Charles III by Mike Bartlett West End and Broadway (Sonia Friedman Productions).Currently touring The Wig Show with Tract and Touch, lecturing in Song andShakespeare at Rose Bruford College while pursuing a PhD at Guildhall School ofMusic and Drama. More about Anna-Helena here Theatre Mix.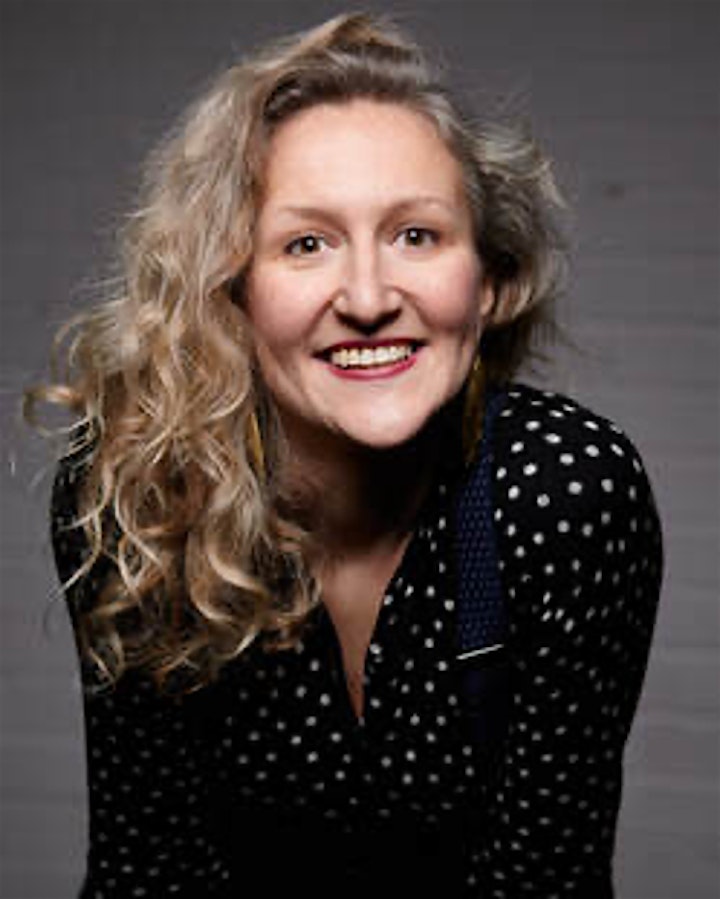 Wave breath, earth body: experiences of time, movement for connection
Drawing on recent research and 20 years of work with Duncan technique and repertory, the sessions explore somatic roots of historic work (sensorial connection to the world around us, breath, wave movements, and impulse from the solar plexus) as well as experiences of cyclical time boundaries and temporalities outside societal expectations of productivity.
Julia Pond is an independent dance artist, researcher and teacher whose interests include climate, capitalism, and feminism. As a 20 year practitionerof the Duncan technique she is concerned with stepping outside traditions to explore contemporary intention and connections. Past performancework includes Lori Belilove's Isadora Duncan Dance Company, SerenaKorda, Barbara Kane Isadora Duncan Dance Group, and as a founder of DuncanDance Project. As a maker she was a founding team member at social sculpture The Art Monastery Project, self-produced 40 minute dance theatre work Song of the Sibyl and commissioned by the Musicall Compass for BachMotets (an expanded choreographic concert) and Round in Circles and DanChilcott in Margate. Teaching credits include Lincoln University (UK), People's Friendship University (Moscow), Greenwich Dance Agency, Bernie Grant Centre,and workshops in the US and Italy. She is a co-organizer of the Isadora Duncan International Symposium, a biennial conference for practitioners of the Duncanwork, and certified yoga teacher. Julia is currently completing an MFA inCreative Practice as a Leverhulme Scholar at Trinity Laban.