About this Event
Art & City is inviting a highly experienced constellation of scholars and artists to share their practices in a provocative relationship within the public sphere, bringing a social intervention perspective to the current global pandemic scenario.
Performances have always had the power to bring to the surface hidden issues, allowing them to manifest for reflection in the social and public sphere. Social change is urgently needed. We live in an era in which the exhaustion of economic and ecologic resources has severely impacted our human subjectivity and agency. Never has it been so important, especially for those of us who are acting in an artistic and educational reality, to reinvent ourselves in the face of this new scenario and to question how can we still be empowered to act and to promote social change? To answer this question, we also need to review what exactly constitutes the social and public sphere today after the great cataclysm caused by the global pandemic. This last third cycle of Constellations encounters is in three parts and aims to elucidate a critical view on the Art & City relationship and possibly create new cartographies and solutions in face of the total crises and failures of our political systems.
Constellations III : Art & City
'CROSS CULTURAL ART MAKING & THE PUBLIC SPHERE' - 21st September
17:00 to 17:45
Street Theatre making, Black Brazilian Performance Legacy and the possibility for cross cultural exchanges in the context of contemporary narratives of proximal isolation.
15 minutes break
18:00 to 19:00
Rachel Karafistan – Theatre with Restrictions – shifting modalities of performance making in the wake of COVID 19.
Almiro Andrade –The Black Theatre of Bahia-Brazil.
Patrick Campbell- Theatre Laboratory and the poetics of the public sphere.
Andrea Maciel – The Ground in the Cities- Performance and Social Intervention
Joaquim Bezerra – Colours of a Strong Gender
the cost of the session is GBP £5 or equivalent in your currency
Free Bursary passes are available at www.getactiveonline.org for low / un-waged and students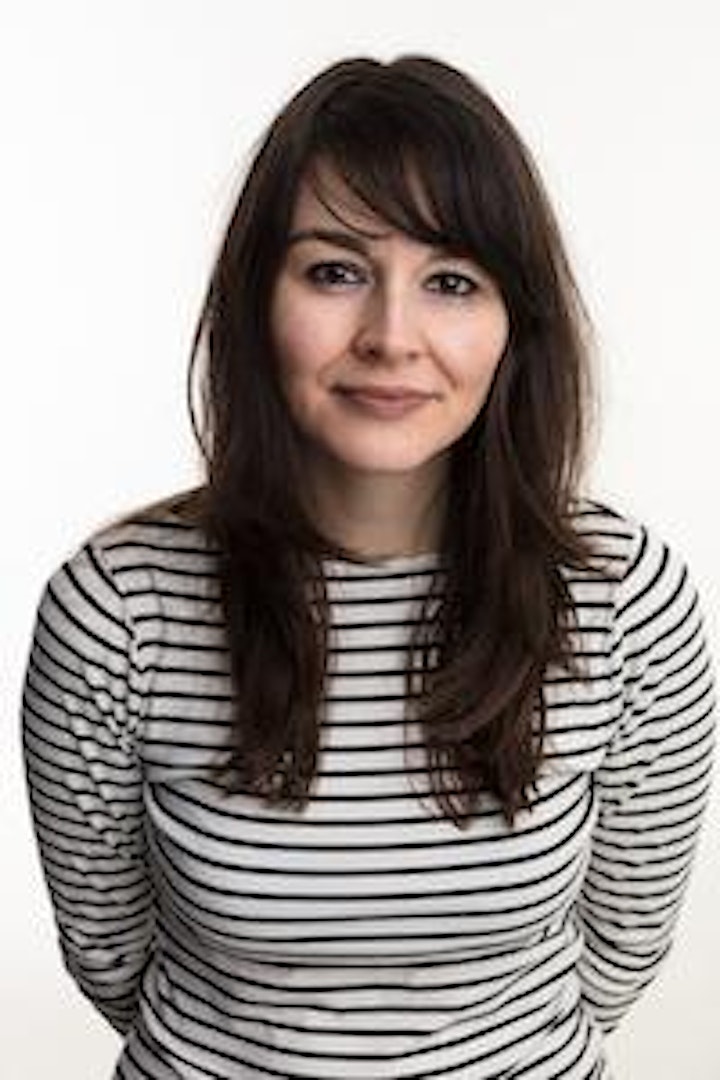 RACHEL KARAFISTAN is a British performer, teacher, academic and director with over 25 years of experience of working professionally as a theatre maker. She is the founder of Cosmino Productions (www.cosmino.org) which she runs with her partner and long term Blue Man, Kuba Pierzchalski. Rachel is currently touring her latest solo performance Dreams Die Hard, which was inspired by the wartime diary of her Grandmother. Rachel trained with Odin Teatret and Philippe Gaulier and worked as an actor with internationally acclaimed Polish company, Teatr Biuro Podróży. As a director she has created performances with, among others, Greenwich Theatre, Northampton & Leeds Universities and the State Theatre of Salzburg. She is currently a member of Faculty at Arthaus Berlin (www.arthausberlin) and an External Examiner at East 15 Acting School in the UK. In 2001 she completed her PhD research into shamanic dimensions within contemporary theatre practice and has offered 'From the Shaman to the Actor' workshops often in collaboration with renowned author, Brian Bates. Rachel is relieved that after so many years of making theatre, it is still the greatest thrill imaginable.Work Description:
Theatre with Restrictions – shifting modalities of performance making in the wake of COVID 19
The world of performance and art has never endured anything like COVID 19. (Except for perhaps the 18 years between 1642-1660 when theatre was banned outright by the Puritans). The gradual realisation of what the pandemic implied for me as an actor, theatre director and teacher provoked a lethargy that I found hard to shake during the long months of lockdown. Now as we try to 'get back on our feet' – I mourn for the 'golden days' before 2020. I grapple with how to make work, how to tour, how to teach physical theatre and voice work online. How to make theatre with restrictions. As I look around, I realise that I am part of the problem. My teaching style, methods and beliefs acquired over the last 25 years or more are so entrenched that I almost find it impossible to look for other paths out of the malaise. So, I look to my students and other practitioners for inspiration, revolution and hope. My presentation will showcase some of their initiatives and point to a post COVID 19 performance future.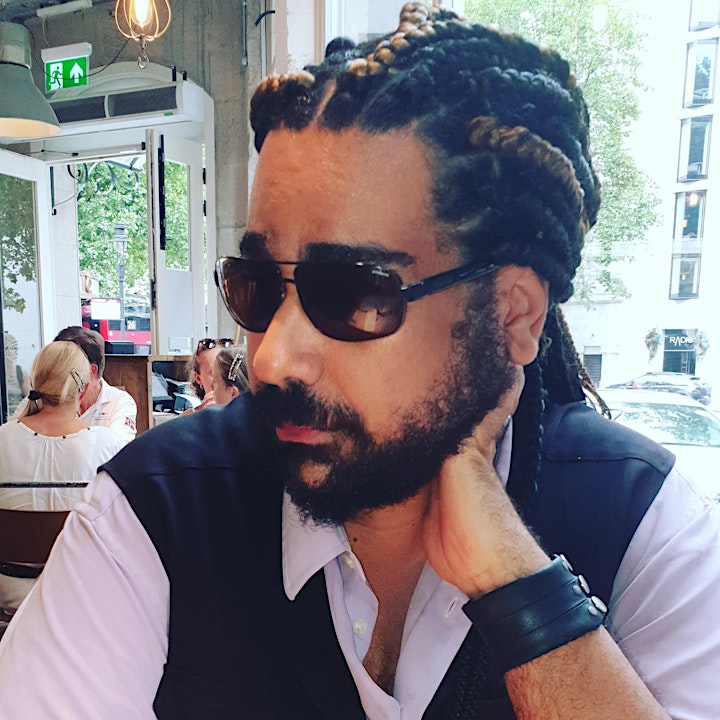 DR. ALMIRO ANDRADE is an actor, director, voice-over artist, playwright, dramaturg and theatre translator with a PhD in Translation of Brazilian Contemporary Drama through devising for performance at King's College London. He has recently been appointed as a Lecturer of Portuguese and Brazilian Cultural Studies at The University of Manchester. His approach sees all stages of theatre-making as an act of translation and his practice champions the production of international pieces in the UK since 2008. His current works include: the first English translation of Namibia, Não! by Aldri Anunciação; a gender-bending adaptation of The Blind One and The Mad One by Cláudia Barral produced by [Foreign Affairs] Theatre; and recently published three new translations of the Brazilian canonic playwright within Nelson Rodrigues - Selected Plays, by Oberon Books.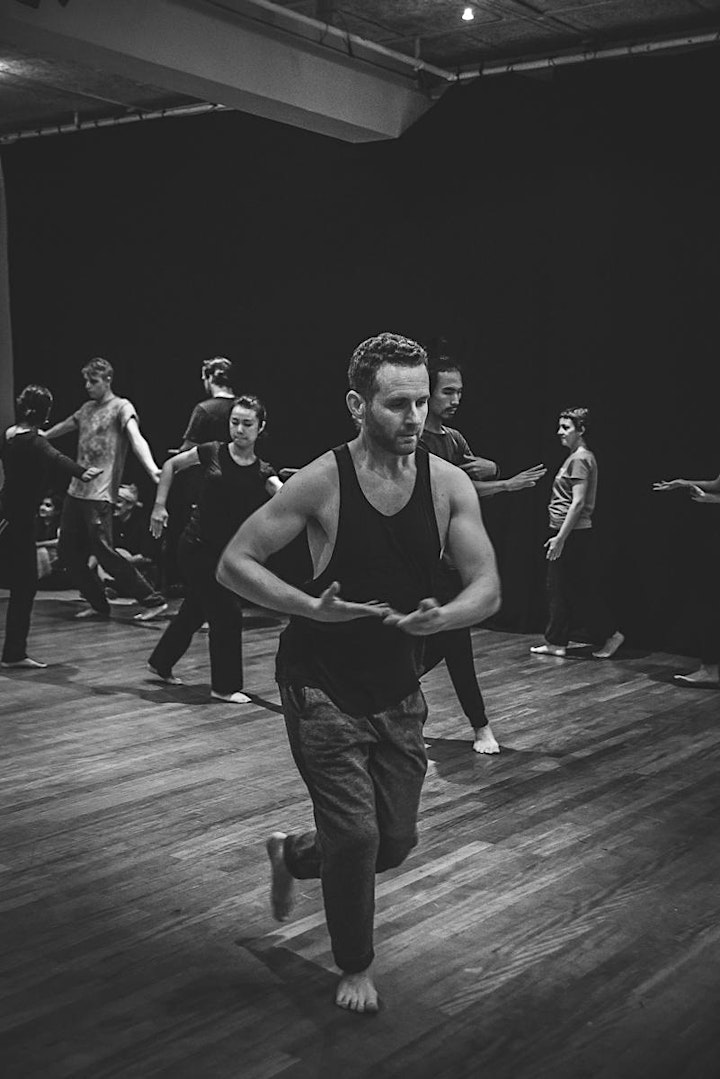 PATRICK CAMPBELL is an academic and theatre-maker based in Manchester (UK). He has worked with a number of theatre groups and organizations, including Triangle Theatre (UK), COSmino (Berlin), Contact Theatre (UK) and Teatro Vila Velha (Brazil). His solo performance Black Rivers premiered at the MansWork Festival in 2018, and has subsequently toured the UK, Denmark and Brazil. His co-authored monograph, A Poetics of Third Theatre: Performer Training, Dramaturgy, Participation, written alongside Dr. Jane Turner, will be published by Routledge in 2020.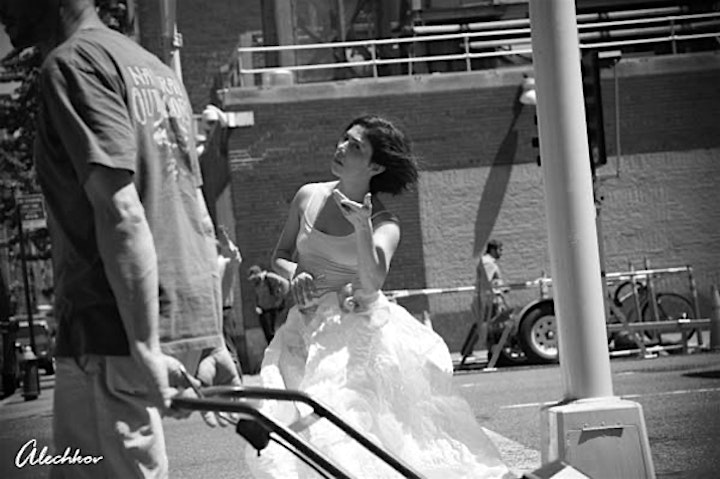 ANDREA MACIEL is a Performer, Scholar and Teacher. She has taught at Department of Theatre- PUC University (Brazil). She holds a Ph.D. in Performance at UNIRIO with a visiting scholarship at New York University and a postdoctoral research lectureship "City's body writings" at Bristol University. Her academic/artistic work investigates the relationship between body and public spaces. She is the Art Director for Intercultural Roots www.interculturalroots.org and a member the Cross-Pollination Theatre Platform http://www.crosspollination.space/
Work Description:
"The Ground of the Cities" discuss the vulnerability of the one who falls for not being able to cope with the vertical financial order. We will be discussing the ground of the cities through the performance lens and looking at the reality of social exclusion and invisibility of millions of street dwellers. In this work I simultaneously situate myself as both performer and researcher.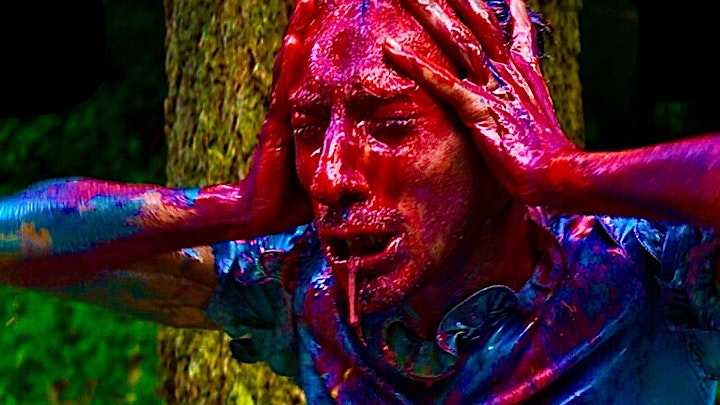 JOAQUIM BEZERRA - as part of his research and artistic production, dialogues with the visual arts, performance and contemporary theatre. A multi-media artist, he has worked as an actor, character designer, costume designer and performer. Joaquim is undertaking research which focuses on identity, genetics, gender questions and sexuality. In this way, he seeks to explore how the body of the actor-performer can interact with the many aspects of the contemporary art environment, sustainability and philosophical/social development Of society.Work Description:
Joaquim will show COLORS OF A STRONG GENDER a project created in the Covid-19 lockdown to talk about the mental health unbalance that have affected several self-employed artists like himself. The message he wants to share is that YOU CAN MAKE A CHANGE, by connecting with people through artistic language of colours.