Constructing Dread in Horror Writing with London Horror Festival
Description
Step inside Bloomsbury Publishing as we collaborate with London Horror Festival on the art of constructing dread in the Horror genre and writing scary stories that terrify on the page and the stage.
Join us as three writers of truly terrifying stories chat to us about how they devise characters, scenes and settings that instil dread in their readers and viewers. We marvel at the way they seek to terrorise and entertain in equal measure.

Our panel for this horrifying discussion includes Laura Purcell, author of gothic horror novels for Raven Books (see: Bone China), Carrie Thompson, one half of Hermetic Arts and writer of horror plays: BADD, Unburied and April, and Sasha Wilson, Artistic Director of the award-winning Out Of The Forest Theatre and author of plays: Bury the Hatchet about Lizzie Borden and Call Me Fury about the Salem Witch Trials.

Their discussion will be chaired by Joe Willis, horror writer/producer and co-producer of London Horror Festival with Katy Danbury.

We hope you're free to join us.
Date: Tuesday, September 3rd
Timing: Doors open for our free drinks reception at 6:00pm. Event starts at 6:30pm prompt, followed by audience Q&A and book signing. Event concludes at 8:00pm.
Venue: Bloomsbury Publishing, 50 Bedford Square, WC1B 3DP
Nearest station: Tottenham Court Road
Tickets: £20 for Adults / £15 Concessions. Adult tickets include a copy of Bone China by Laura Purcell
This event is hosted by Bloomsbury Institute, a division of Bloomsbury Publishing. Please read our Event Terms and Conditions carefully as by buying a ticket to this event, you confirm that you accept these terms and condition and that you agree to comply with them, alongside the Eventbrite terms and conditions.
***
Laura Purcell is a former bookseller, she lives in Colchester with her husband and pet guinea pigs. Her first novel for Bloomsbury, The Silent Companions, was a Radio 2 Book Club pick, was selected for the Zoe Ball ITV Book Club and was the winner of the Thumping Good Read Award. Her second novel, The Corset was published in 2018 and upcoming Bone China will be published on September 19th, 2019. Visit www.laurapurcell.com and follow @spookypurcell.
'Laura is a masterful writer, her deliciously gothic stories so skilfully woven that you can't get them out of your head even if you wanted to' - Stacey Halls, author of The Familiars
Carrie Thompson is an actor, singer, and writer, She is one half of Hermetic Arts; a multidisciplinary producing partnership, creating genre work in theatre. The other half is Chris Lincé. Hermetic Arts have produced three shows, 'B.A.D.D.' (Bothered About Dungeons and Dragons); focusing on the Satanic Panic of the 1980s, 'Unburied'; a folk-horror play about a missing 1970s children's TV show, and 'April'; a workshop/show presented by an internet guru/chaos magician/cult leader. Their new show will be premiering at the London Horror Festival in October. More details can be found at hermetic-arts.com. Carrie is also a writer for Big Finish. Her first Doctor Who audio drama, 'The Second Oldest Question', will be released this October. Follow @Hermetic_Arts

Sasha Wilson is an actor, writer and theatre-maker from Boston, Massachusetts. LAMDA graduate. Artistic Director of the award-winning Out Of The Forest Theatre and author of the plays: BURY THE HATCHET about Lizzie Borden and CALL ME FURY about the Salem Witch Trials. Dog lover usually found eating ramen or talking about true crime. Follow @_sashawilson @OutOfThe_Forest

Joe Willis is a horror writer/producer for stage and screen from Sheffield originally, currently co-producing London Horror Festival, as well as being the co-director of horror collective Danse Macabre Productions. His favourite horror film is The Descent and his natterings can be found @fallsoveralot. Visit www.dansemacabreproductions.co.uk
Katy Danubury has produced and curated the London Horror Festival since 2015. She has also worked as an actor, writer, director and theatre producer and is currently the Artistic Director of the Old Red Lion Theatre in Islington. Follow @katyloudanbury.
***
LONDON HORROR FESTIVAL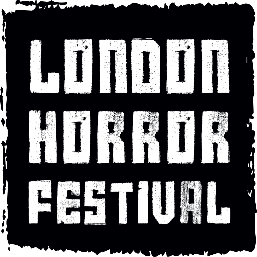 The UK'S ORGINIAL AND LARGEST FESTIVAL OF LIVE HORROR PERFORMANCE RETURNS
8th OCTOBER - 2ND NOVEMBER
Scaring the living daylights out of audiences since its inception in 2011, the London Horror Festival is a celebration of the ghoulish, the thrilling and the downright macabre.
Over the past nine years LHF have championed horror theatre, proudly presenting programmes featuring new writing, adaptations of literary classics, immersive interactive experiences, LGBTQ+ cabaret, musicals, opera, burlesque, live podcast recordings, comedy, clowning, puppetry, storytelling, magic, midnight mind-reading and Séance shows, film screenings with live choirs, radio and playwriting competitions, lectures ... and much more! Their purpose is to foster new talent as well as nurturing the already burgeoning live horror scene within the UK. This year they are expanding, with two full-length productions taking over the Old Red Lion and The Pleasance throughout October.
#LHF2019
www.londonhorrorfestival.co.uk
Follow for updates and performance news @LndnHorrorFest
***



A Daphne Du Maurier-esque chiller set on the mysterious Cornish coast from the author of The Silent Companions and The Corset

Consumption has ravaged Louise Pinecroft's family, leaving her and her father alone and heartbroken. But Dr Pinecroft has plans for a revolutionary experiment: convinced that sea air will prove to be the cure his wife and children needed, he arranges to house a group of prisoners suffering from the same disease in the cliffs beneath his new Cornish home.

Forty years later, Hester Why arrives at Morvoren House to take up a position as nurse to the now partially paralysed and almost entirely mute Miss Pinecroft. Hester has fled to Cornwall to try and escape her past, but surrounded by superstitious staff enacting bizarre rituals, she soon discovers that her new home may be just as dangerous as her last… Read more >


Reviews for Bone China
"A brilliantly atmospheric and chilling tale and I raced through the pages hardly daring to find out what would happen next! Laura's characters and the world they inhabit are compelling, unsettling and richly drawn. A fabulous tale!" – Ruth Hogan, author of 'The Keeper of Lost Things',
"So many books are hyped up as being the next Jamaica Inn or the next Rebecca, but Bone China really is, and I think Queen Daphne might have to hand over the crown to Queen Laura. The research was just exquisite ... A cut above anything else I've read this year" – Natasha Pulley, author of 'The Watchmaker of Filigree Street',
"If Charles Dickens and Emily Brontë had a love-child, it would be Laura Purcell. Bone China is a deliciously creepy novel full of rambling houses, storm-soaked nights, sinister secrets and hidden agendas that kept me turning the pages" – Lorna Cook, author of 'The Forgotten Village',
"I absolutely loved it. Sublime gothic atmosphere, completely gripping story and I honestly didn't expect it to hit me so hard emotionally. It's not just that I couldn't put it down, I just couldn't let go of those characters" – Martyn Waites, author of 'The Old Religion',
"This is an absolute treat, all wrapped up in Laura Purcell's gorgeous and compelling prose. I would very happily be pixy-led for days through the pages of this book!" – Alison Littlewood, author of 'A Cold Season',
"Menacing, macabre and utterly gripping. Laura Purcell has done it again" – Essie Fox, author of 'The Last Days of Leda Grey',
"I absolutely loved it! I raced through it, transfixed, as the gloomy and atmospheric Morvoren House offered up its chilling secrets. Laura spins her plot with all the mischievous cunning of a Cornish Fairy" – Sonia Velton, author of 'Blackberry and Wild Rose',
"Praise for The Corset: A classic Victorian tale of murder most foul, twisted with a curious supernatural thread ... chilling" – Stylist
"A contender for my Book of the Year. Beautifully written, intricately plotted, a masterpiece" – Sarah Hilary,
"A compelling slice of early Victorian gothic … An evocative portrait of a society that punishes women who dare to contravene social norms" – Guardian
"Intricate, atmospheric and chilling – with a wonderfully dark premise at its heart" – Woman & Home