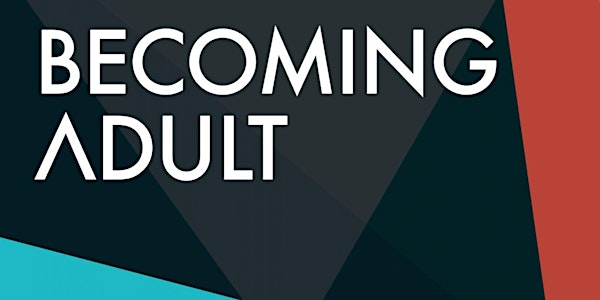 CONSTRUCTING VIABLE FUTURES: Unaccompanied Migrant Young People Transitioni...
Location
Investcorp building, Room 117
St Anthony's College, University of Oxford
62 Woodstock Rd
Oxford
OX2 6JF
United Kingdom
Description
Each year, many thousands of unaccompanied children and young people arrive in Europe to seek international protection, while many more arrive on their own without going through the institutional asylum-seeking process. The majority arrive between the ages of 16-17 years, on the cusp of institutional 'adulthood'. Most commonly they are offered time-limited resources and support until they turn 18, a transition characterised by uncertainty and insecurity for many. The lived experiences of this transition and the outcomes for young people's wellbeing and futures have been largely ignored in current policy and media debates.
This conference marks the end of a three-year ESRC-funded study 'Becoming Adult' (www.becomingadult.net), exploring the wellbeing outcomes of former unaccompanied minors as they make the transition to adulthood. The event brings together academics, practitioners, policy makers and civil society organisations with young people to present state of the art knowledge and insights on this issue and to consider the research, policy and practice implications for this group of young people both in the UK and internationally. As well as showcasing the findings from the project, it provides an opportunity to consider these alongside other international and interdisciplinary scholarship and policy perspectives concerning the outcomes for former unaccompanied young people.
Following a keynote from Lord Alf Dubs, the event will include presentations and insights from young people, academics, practitioners and non-governmental organisations around the following key themes:
Migration as a pathway to constructing viable futures

Young people's wellbeing and viable futures: constraints and opportunities

Migrant young people's lived experiences of transition to 'adulthood'

Policies governing young people's migration and transitions -UK and International perspectives
Speakers and facilitators for the day include: Dr Elaine Chase (University College London Institute of Education); Dr Francesca Meloni (UCL IOE), Dr Nando Sigona (University of Birmingham), Becoming Adult team, Lord Alf Dubs, Lilana Keith (PICUM), Katherine Cronin (Garden Court Chambers), Professor Roberto Gonzales (Harvard University), Dr Signe Smith Jervelund (University of Copenhagen and CAGE project), Eda Elif Tibet (PhD candidate, University of Bern), Professor Ilse Derluyn (University of Ghent), Moa Nyamwathi Lønning (PhD candidate, Norwegian University of Science and Technology), Dr Nassim Majidi (Samuel Hall / Sciences Po Paris), Lulijeta Nuzi and Esme Madill (Shpresa Programme), Jennifer Allsopp (Dphil Candidate, University of Oxford).
Link to the full programme here: https://becomingadultproject.files.wordpress.com/2017/12/conference-programme-final.pdf
For any further questions regarding the event, please direct these to the conference administrator, Giulia Olivieri: giulia.olivieri.16@ucl.ac.uk