Construction Leaders Club Mastermind Programme

Wednesday, 7 March 2018 from 08:30 to 16:30 (GMT)
Event Details
CLC MASTERMIND PROGRAMME
CLC is an organisation that was originally established to help professionals associated with the construction industry to connect, share ideas, information and best practice.   Over the last few years, individuals representing land and property developers, financial and legal professionals, design, cost and project management consultants to contractors, manufacturers and all types of suppliers of products and services to the industry have attended our networking events.  Over the last two years, we have also designed and delivered two very successful Mastermind Programmes aimed at business owners and senior decision makers within small to medium businesses.
Our CLC Mastermind is designed to help small business owners, entrepreneurs and senior decision makers associated with the construction industry increase business growth; create winning teams; grow turnover and sales; and expand profits to make business life easier.
As you know, making progress in any small business isn't easy.  It's well known that most business owners and senior decision makers have the entrepreneurial flare to start a business, but once the business begins to grow a different skill-set may be needed in order to set you free from the day-to-day challenges of running a business to being able to successfully lead and manage the business.  Read more.


PROGRAMME OVERVIEW
CLC Mastermind is a course designed to help small business owners:
think and plan more strategically;

implement better processes and systems;

retain and recruit talent, and

ultimately secure and maximise repeat business clients.
The monthly programme brings together a small group of like-minded committed individuals who want to achieve sustainable growth and  develop themselves both professionally and personally in order to drive their business forward.   Read more.


CONTENT
The CLC Mastermind covers a wide range of subjects to help you not only grow your business, but develop personally and professionally. The focus of the Mastermind is business growth, which includes applying a number of strategic business tools and frameworks.  You will also be learning about your own personal leadership and management styles and creative thinking techniques. Read more.


YOUR INVESTMENT
We understand that taking time out of the business is a big commitment and price is probably an issue too.  We also understand that for any business, large or small, you want to see a return on your investment.   But think about the cost to you and your business, if you're not growing and developing adequately.  Hear from one of our previous participants about their thoughts on the programme and the investment.
Think about it for a moment …  then find out more about read more about the financial investment required.


WHAT OUR CLIENTS SAY
We know it's difficult to make a decision when you're not sure of our experience or our track-record, so please take the opportunity to read more about us and hear from some of the individuals who have been on our programme.  Read more.

FURTHER INFORMATION
For further information, please contact:
Terry O'Mahony
terry@constructionleadersclub.com
07736 417464
When & Where

Risley Hall Hotel
Derby Road
Risley
DE72 3SS (Close to J.25, M1)
United Kingdom


Wednesday, 7 March 2018 from 08:30 to 16:30 (GMT)
Add to my calendar
Organiser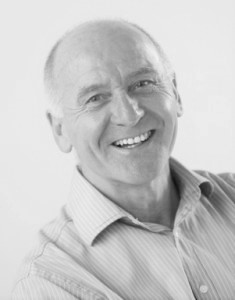 Construction Leaders Club ... a place to Connect, Share and Prosper
Terry O'Mahony is founder and CEO of Construction Leaders Club, an organisation focussed on helping individuals connected to the UK construction industry connect with each other, share best practice, knowledge and experiences, and prosper by doing business together.  
www.constructionleadersclub.com
During the past thirty years Terry has been engaged in the development of business strategies, marketing plans and the selling of goods and services within the construction industry - holding a variety of senior positions.
Terry has been fortunate enough to have worked alongside or on behalf of some of the most progressive, smartest and most successful people in the local construction industry.
Why not come along to our event and meet Terry and the team ... you'll receive a very warm welcome.