Sales Have Ended
Ticket sales have ended
This event is either closed or sold out. If the event is sold out you can add yourself to the waiting list but please fell free to contact us on 01273 719097 or admin@businessinbrighton.org.uk
Sales Have Ended
Ticket sales have ended
This event is either closed or sold out. If the event is sold out you can add yourself to the waiting list but please fell free to contact us on 01273 719097 or admin@businessinbrighton.org.uk
Description
Ethics or Economics: Making the case for action on climate change in the built environment.

The UK Government has committed to 'net-zero' greenhouse emissions by 2050. That gives us 30 years to get our house in order, and with the built environment accounting for one-third of carbon emissions the construction industry has a big part to play.
It would be hard to argue that there is not an ethical and moral obligation on those working in the industry to find ways to reduce the climate impact caused by the construction and operation of buildings; but is there an economic justification as well?

Other industries have shown that a viable economic case can be realised in transitioning to a low carbon, such as renewable energy production is now cheaper in the UK than coal/gas, and electric cars are anticipated to be significantly cheaper to buy and run than traditional ones by 2030.

This Construction Voice event will bring together a panel of experts from all sides of the industry to debate the case for a revolution in our approach to tackling climate change, including:

The cultural changes needed to embrace the change
The opportunities for adopting new technology and practices across the design, construction and operation of buildings
The economic justification for adopting low/zero carbon
The role of the policymaker in enabling change
Panellists include:

Chaired by:
Ed Allison-Wright from Haydon Consulting
Run by Brighton Chamber, Construction Voice is attended by the key players from the property and construction private and public sectors, and with the bar staying open after the event there it is a great opportunity to network!
So if you want your voice to be heard by those in the know, and would like the opportunity to network with the movers and shakers in the property sector of Brighton and Hove, confirm your place now and have your say.
Please note that this event is for businesses whose main work is in the property and construction sector limited to two people per company.
Thank you to our sponsor: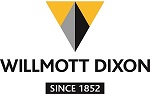 Willmott Dixon Construction Ltd
Willmott Dixon is a privately-owned contracting and interior fit-out group. Founded in 1852, they are dedicated to leaving a positive legacy in our communities and environment. In 2018 they were one of only six companies to receive a Queen's Awards for Enterprise in the promoting opportunity through social mobility category, they followed this in 2019 by winning another Queen's Awards for Enterprise for sustainable development, their third award in total. They create value for customers, stakeholders and communities by working in a sustainable and responsible way to shape the built environment and make a positive impact on society's well-being. In 2019 they were named the fourth best company to work for by the Sunday Times.
Thanks to our events partners:
RLF, Haydon Consulting, Graves Jenkins and Lewis & Co Planning