Construction Voice: What are 'Developer Contributions'? Are communities get...
Description

Construction Voice: What are 'Developer Contributions'? Are communities getting value for money?
Wednesday 21 February, 5pm - 6.45pm
Section 106 Agreements (also known as 'developer contributions') are a mechanism which make a development proposal acceptable in planning terms, that would otherwise not be acceptable.
But is there enough public awareness of developer contributions? Is enough being done to demonstrate the benefits a development brings to our local communities?
February's Construction Voice Event looks to explore these questions and discuss whether, through improving public awareness, all stakeholders can gain greater recognition from a more transparent process.
Our chair is Felicity Beckett, General Manager of the Duke of Yorks Cinema.
If you can't be there on the day, join us on Twitter using #ConstructionVoice and see past event blogs here.
Construction Voice is attended by the key players within the property and construction sector and with the bar staying open after the event there it is a great opportunity to network.
So if you want your voice to be heard by those in the know, and would like the opportunity to network with the movers and shakers in the property sector of Brighton and Hove, confirm your place now and have your say.
Please note that this event is for businesses whose main work is in the property and construction sector limited to two people per company.
With thanks to our sponsor: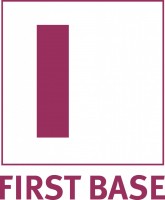 First Base has established a reputation for delivering innovative buildings and places that are adaptable to the changing needs of communities and businesses. Their portfolio of projects, ranging from residential, retail to workspace, always include place-making and sustainability at their core.
With thanks to our event partners:
Graves Jenkins, Haydon Consulting and Robinson Low Francis.