Event Information
Refund policy
Contact the organiser to request a refund.
Eventbrite's fee is nonrefundable.
A series of constructive feedback sessions where attendees take turns to present their work and offer feedback to others.
About this event
The process we call Constructive Feedback is based on the Critical Response Process developed by Liz Lerman as a means of providing practical, useful and constructive feedback for any creative discipline. 
Each session with six makers consists of two 3-hour workshops - initial 2-part session running on Tuesday 15 February and Tuesday 22 February 2022 - where everyone has a turn to be the Presenter - three people present work/ideas during the first workshop and three during the second workshop. When not presenting your work, you'll be a Responder for the other makers in your group. You'll have the same Facilitator for both workshops. By signing up to take part in the sessions, you agree to attend both workshops.
Sessions are FREE for Applied Arts Scotland Members or £25 for non-Members (which is the same price as one year's Professional Membership of AAS, so maybe consider joining AAS to receive the promo code as well as all of the other benefits of membership). Find out more here: https://www.appliedartsscotland.org.uk/members/membership-information/
"I received insight into how my piece was viewed and it uncovered layers of meaning in it that I was too close to the piece to see". Helen Robertson - Shetland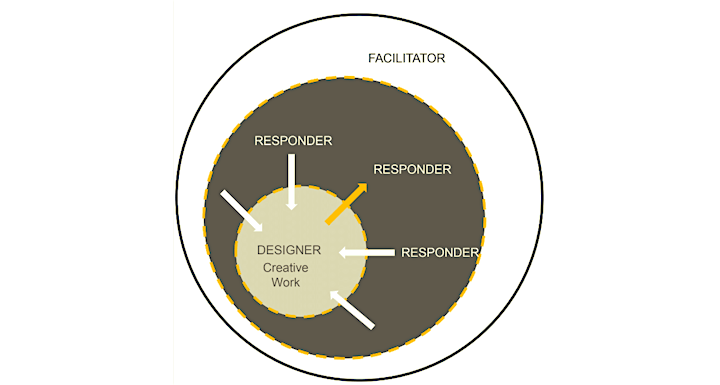 The Presenter gains direct feedback on their work while all other participants, Responders, gain practice in the skill of asking focused and useful questions that lead to productive conversations.
Four Step Process
Step 1 The Presenter presents their work without any explanation or comment.  The Responders offer feedback based on what they find meaningful in the work, what appeals or intrigues them, and importantly they explain why.
Step 2 The Presenter gets further feedback by asking specific and neutral questions without offering further explanation or comment. Example "I would like your feedback on the choice of colour/texture/scale".
Step 3 The Responders now ask neutral questions to gain more insight. Example "Can you tell us more about the inspiration for this piece?"
Step 4 The Responders offer opinions or feedback but must first ask the Presenter if they would like to hear it.  Example "I have an opinion on the scale, would you like to hear it?".
Facilitators
With funding from Look Again's Create Network grant, Applied Arts Scotland has trained a pool of six Facilitators to deliver Constructive Feedback sessions.
"The Constructive Feedback sessions are really thought provoking and helpful. They make me think hard about how to listen and express my thoughts in a way that is useful to the others in the group. This has built my confidence in offering constructive comment and opinion." Anne Marquiss - Aberdeen
Constructive Feedback is funded by Creative Scotland and Look Again's Create Network grant.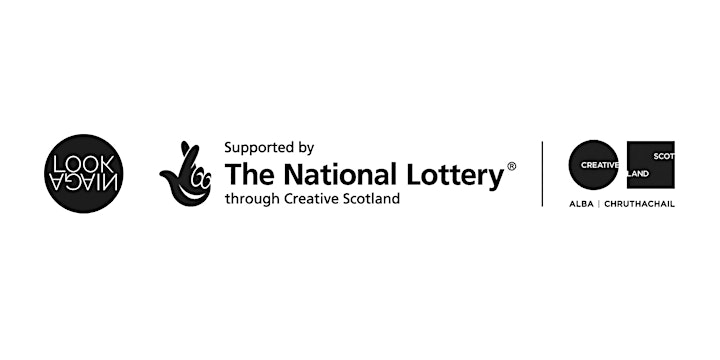 Location
Refund policy
Contact the organiser to request a refund.
Eventbrite's fee is nonrefundable.
Organiser of Constructive Feedback 2022
Applied Arts Scotland is a membership organisation run by makers for makers giving an authentic, collective and professional voice for the sector and delivering tangible benefits to the professional maker community in Scotland. We nurture the creative heart and soul of making practice, celebrate expertise, and facilitate practical opportunities for creative and professional development.