Description
Do you want to explore your creative passion for dance and find new ways to imagine yourself physically and artistically?

Are you interested in creating and performing original contemporary ballet choreography?
Join Hack Ballet's creative community for a collaborative performance experience this Autumn term.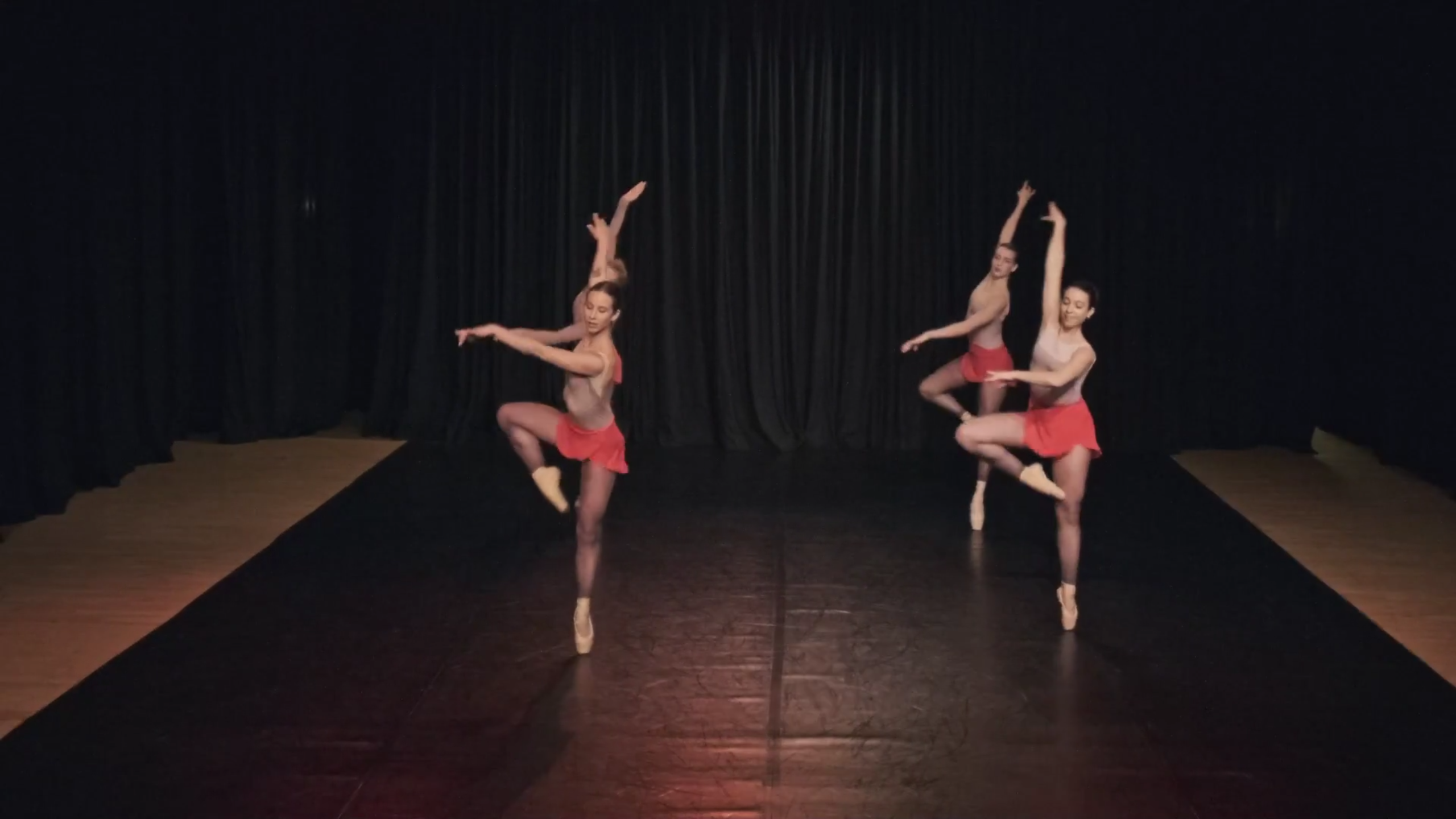 This course is for dancers and dance students who have had some experience in ballet or contemporary dance, who enjoy attending technical classes and who want to explore their creative and performance abilities.
As part of the Tribe company, you will attend a weekly masterclass with guest teachers in a range of disciplines to explore your technical skills and body awareness. You will work as an individual and as part of a group to develop choreography that explores themes and issues relevent to your current experience, and challenges your dance abilities, moving you to the next level in your performance quality.
You will:
- Create original choreography for solo and group performance.
- Take part in a filming day and end of year public performance in the Margaret Shepherd Studio Theatre in Hoxton.
- Challenge yourself, make friends and have fun!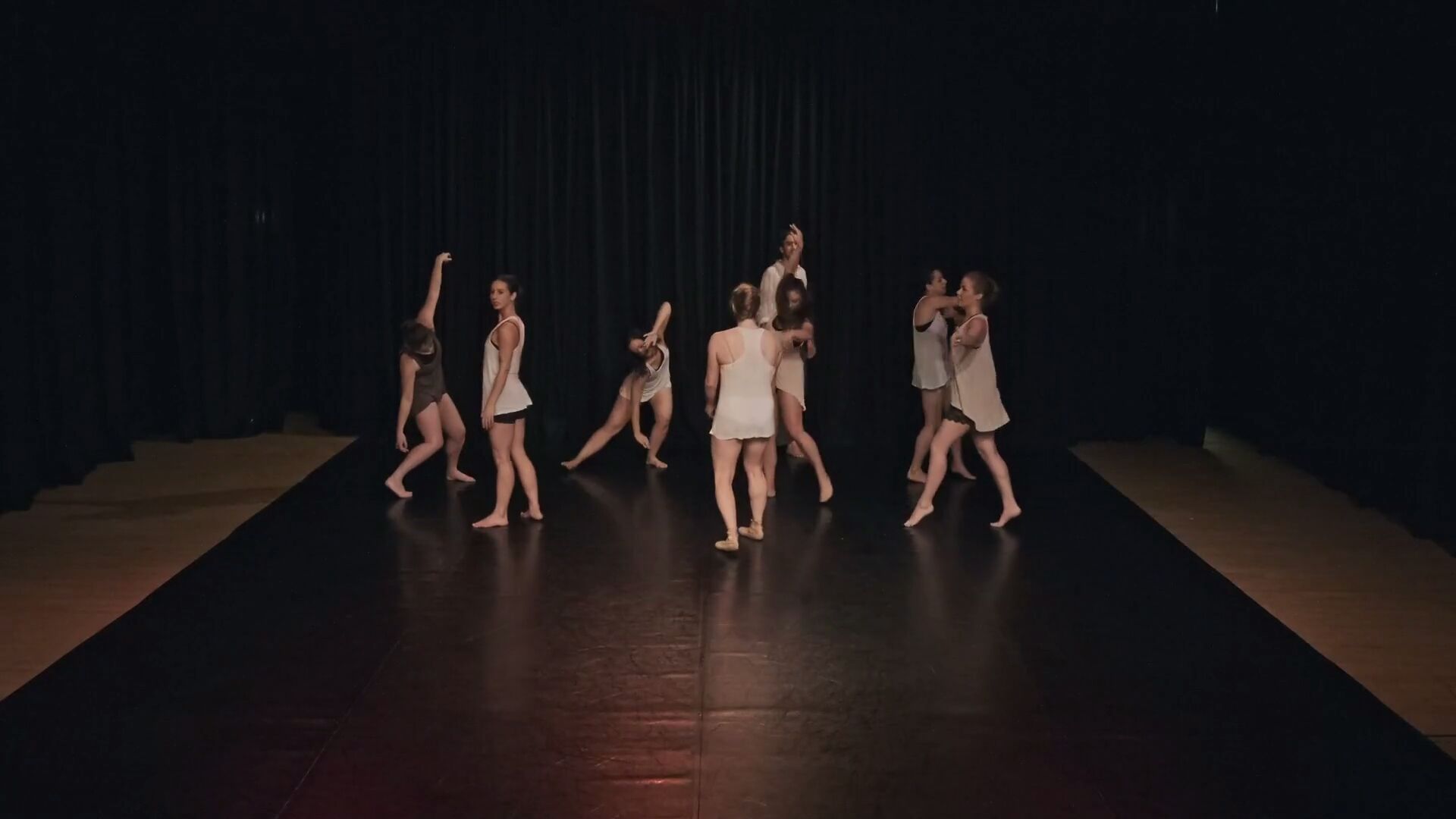 Dancers who have taken part in Hack Ballet performance courses in the past found the connection between choreography and their emotional and social experiences, and the challenge of creating and learning new movement vocabulary, really stretched them and enhanced their experience of participating and appreciating dance.

Decompress from your work week and explore your creativity by inspiring connection and collaborative artistic skills.
Fridays
Contemporary Ballet Class 6pm

Choreography and Reherasal 7.30pm
Public Performance: Friday 17th April 7.30pm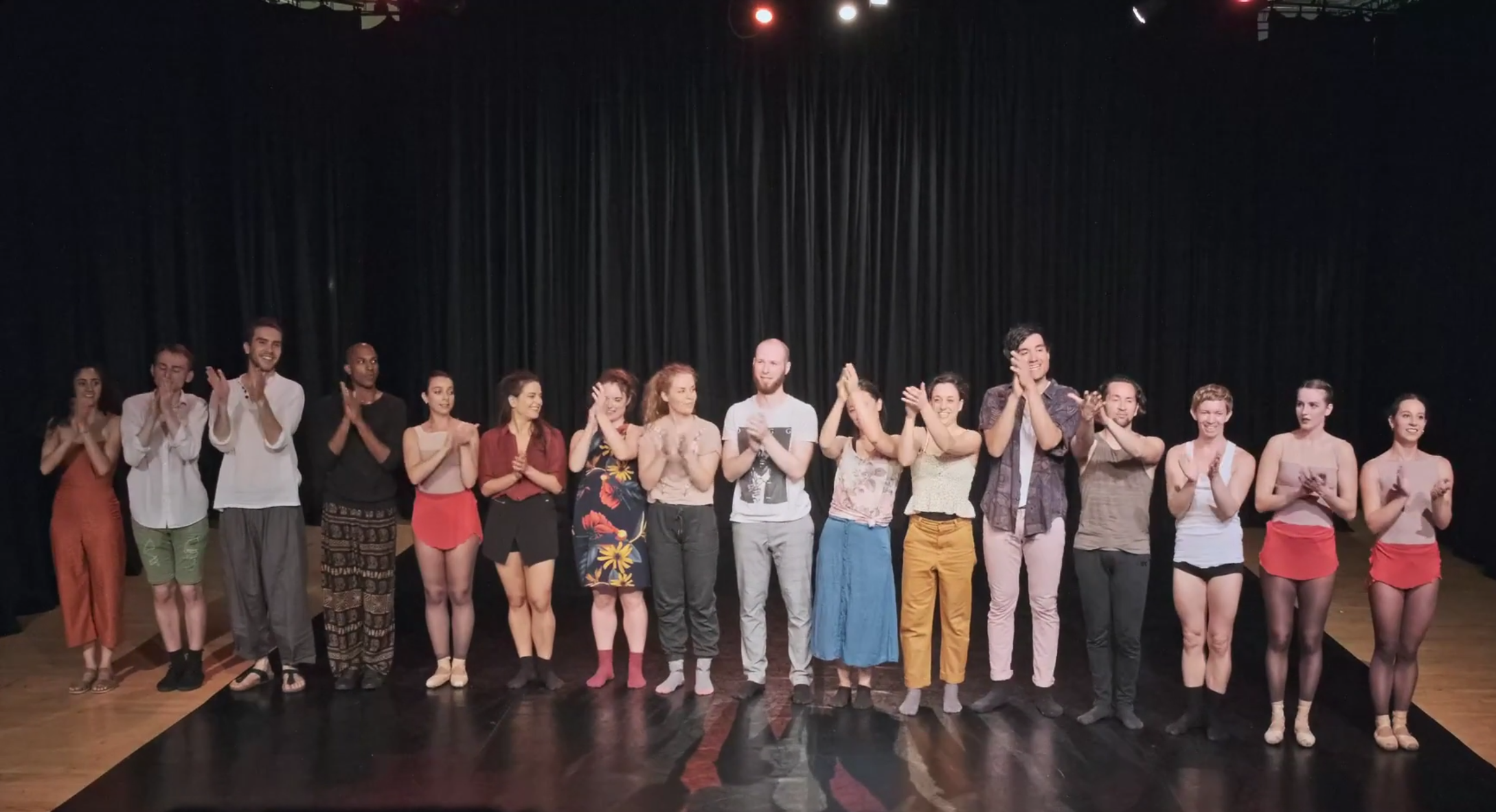 FAQ

What level are the classes?
These classes are aimed at adult dancers and dance students with some experience in ballet, physical theatre, contemporary dance or another physical discipline. The choreography will be created by you and the other dancers in the group, so you will have the chance to explore your strengths and work at your own pace. Our team of teachers are experienced in working with people with a range of body types and training backgrounds. Try our taster class to find out if Hack Ballet Tribe is for you!
What do I need to bring to the sessions?
Wear comfortable workout clothes and bring extra layers to keep warm during warmup sessions and creative discussions. Bring a water bottle and a small towel. You might want to bring your camera phone or video camera to record rehearsals, but remember not to post any images publicly without getting permission from other people in the background!
If you have them already, you can wear flat canvas ballet shoes to classes or rehearsals. You can also train in clean cotton socks or bare feet if you are more comfortable that way. For performances we will decide what to wear based on the choreography you create, so let us know what makes you feel like you can move with freedom and dance at your best!
How do I find the studio?
The entrance to the Margaret Shepherd Studio Theatre is inside SPACe Hoxton, the gym on the campus of New City College (formerly Hackney community college).
From Kingsland Road turn into Redvers Street and go through the security gate. Turn left and you will see the access ramp and bicycle racks in front of the gym entrance. You'll be greeted at the security desk by the friendly gym staff. Turn left and go through the double doors right to the end of the corridor. The Margaret Shepherd studio theatre is the last door on the left before the ladies loos!
What if I have to miss classes due to illness or travel?
Sometimes it's unavoidable to miss a lesson due to unforseen circumstances. Try to give as much notice as you can (you can email education@hackballet.com with any schedule queries). Ask your felllow company members to hlep you catch up on what you missed while you were away. We will work together as a group to make sure you feel ready for the performance!
Any other questions?
Email us at education@hackballet.com and we'll be happy to help!
Date and Time
Location
New City Fitness
Margaret Shepherd Studio Theatre
Redvers Street, off Kingsland Road
London
N1 6HQ
United Kingdom
Refund Policy